Keylor: "I know that Zidane is a technician who tells me the truth ..."
Zidane returned and the Costa Rican returned to the eleven. We know that he is a transparent coach, a great human being. It suits us all, "said Keylor.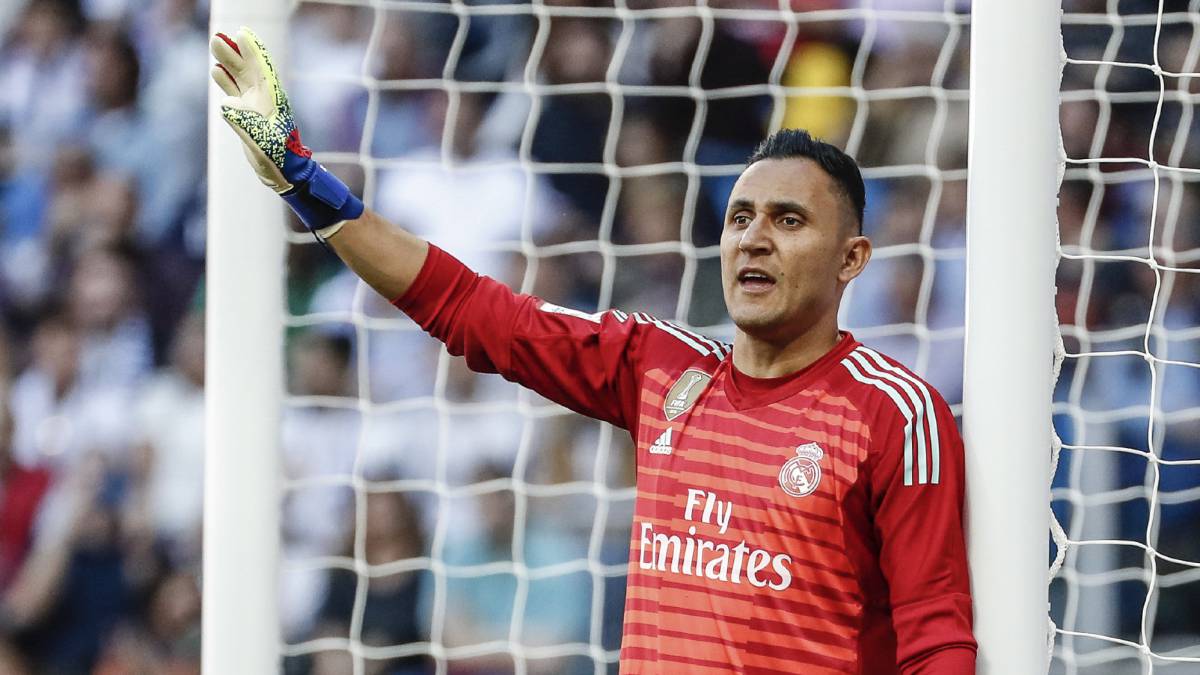 Zidane returned and Keylor Navas returned to the goal. The Costa Rican went through mixed zone and was satisfied with his match and happy for the return of the French coach.
Paradón: "Thank God, I had the opportunity to play today, I am very happy to do it again. , they drifted backwards, the striker nodded and he went with all the faith not to give it up and take off his hand, he left me very happy, I had a lot of desire to play, all year I worked with a lot of intensity, a lot of desire, supporting my Companions when I am away and today I have the opportunity to be inside I felt very grateful and very satisfied ".
The most important in situations like this: " Try to be as best placed as possible, keep your feet well in order to react, have that lever to be able to drive and, above all, not lose sight of the ball to know where it is going ".
Sensaciones: " We are happy. The one that leaves the group is very positive. It was a complicated match. We struggled to open the scoring, we got it in the second half because of their great defensive work. I liked the team's personality, the desire to go out playing, the ambition to press up, which is something important. We are aware that we have to improve a lot, but also that we did very good things. "
Workless work:" It was something that started in Karim and all those who are up: Marco, Isco ... Everyone was running backwards, depending on the area where the ball was. Each player knew that, to keep the goal clean, they had to give all their effort. Today was a good example. "
The return of Zidane: " Very good. We are all very happy We already know him, we know his way of working, we know he is a transparent trainer, a great human being. If we add that he has a lot of knowledge as both a football player and a coach, it suits us all. Zidane is a coach who always tells the truth. "
Zidane's sincerity:" In his previous stage, he always gave me support and confidence. Now he arrives and in the first match he gives me the confidence to play. He knows me, he knows that if I do not have to play, I will work and be available to him. I feel calm: I know I have a coach in front of me that I know will tell me the truth and that gives me a lot of peace ".
First feelings with the French: " These days have been very few. We have trained with him only three times. They have been very good training, before the game there is little time and already in the talk we realized that we played. We are happy. "
Are your words about Zidane's sincerity a message to Solari? :" I will not talk about my past coaches. Now I'm with Zidane. I am saying that personally, to me, in its first stage, Zidane always spoke to me with the truth; I'm not fucking anyone, I'm not that style. My style is to work. If I have to say a characteristic of Zidane, it is that he always tells the truth. "
Futuro:" I still have two years of contract, the future nobody knows ... While I'm here, I put this shirt, wear this shield in the Chest, I'll give everything always. It's not up to me how old I am here. What depends on me is 100%. "
Continuidad:" I have no idea. I am enjoying the opportunity that the coach gave me to play. I am available to what he decides. I'm going to work, make an effort and, if it gives me the opportunity to play more games, to enjoy, which is what we like the players the most. "
Old guard: " All the coaches have their way of betting. Zidane arrived and gave an alignment that he considers is the best for today. None of the comrades who took the field left him as portrayed: they all ran, played, tried. Players who were training hard could go out and show their level. Having matches is how you can demonstrate this level. The quality is: they are the best and what they need are minutes "·
Photos from as.com