"There is a penalty to Griezmann, but it is not played for the VAR"
Iturralde has analyzed the play on Carousel and sees Yeray take down at the end of the action: "He ends up knocking him down, the entry is reckless, but it is a ball dispute and the VAR does not enter".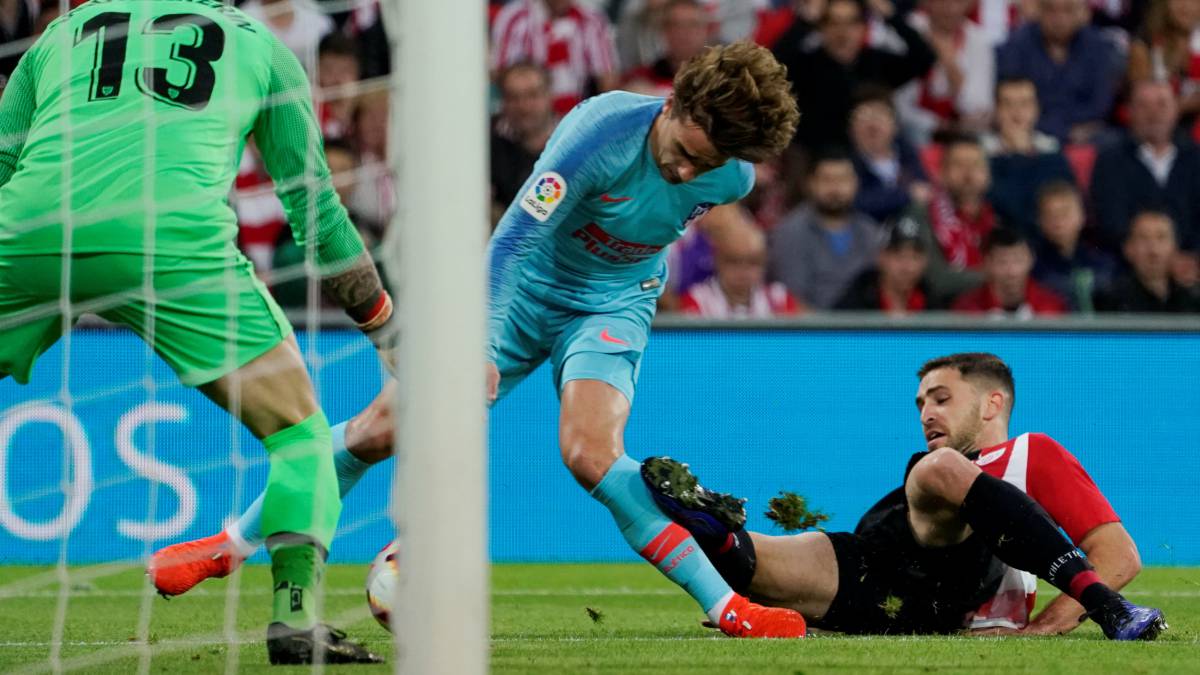 Almost in the last action of the first half, Atlético claimed a penalty on Griezmann. French came with the ball in the area and Yeray was sent to cut. The center fielded the ball, but also knocked down the striker, who also got hurt from the play. "It's a penalty" , have evaluated Iturralde, the referee of As, in his analysis in Carousel.
However, the referee understands that this is not a move of VAR: "It is a ball dispute, so the VAR does not enter in this type of plays ". Iturralde explained the action: "At the end of the play (Yeray) ends up knocking him down (Griezmann) .The defender can not enter like that, is a reckless entry" .
Morata called for a penalty of San José
Ya in the second half, Atlético asked for another penalty. In this case, from San José to Morata. The central one put the foot when the forward was going to kick and this one kicked him in the heel. According to Iturralde, it is not a penalty. And he adds: "When they protest like this to the referee, we have to admonish" .
Photos from as.com