Honda does not yet closed the case of the 'spoiler' of Ducati
Sources of the golden wing deny that the technical director rejected them yesterday a similar appendix, because still it is only a project, but there is more mess in sight.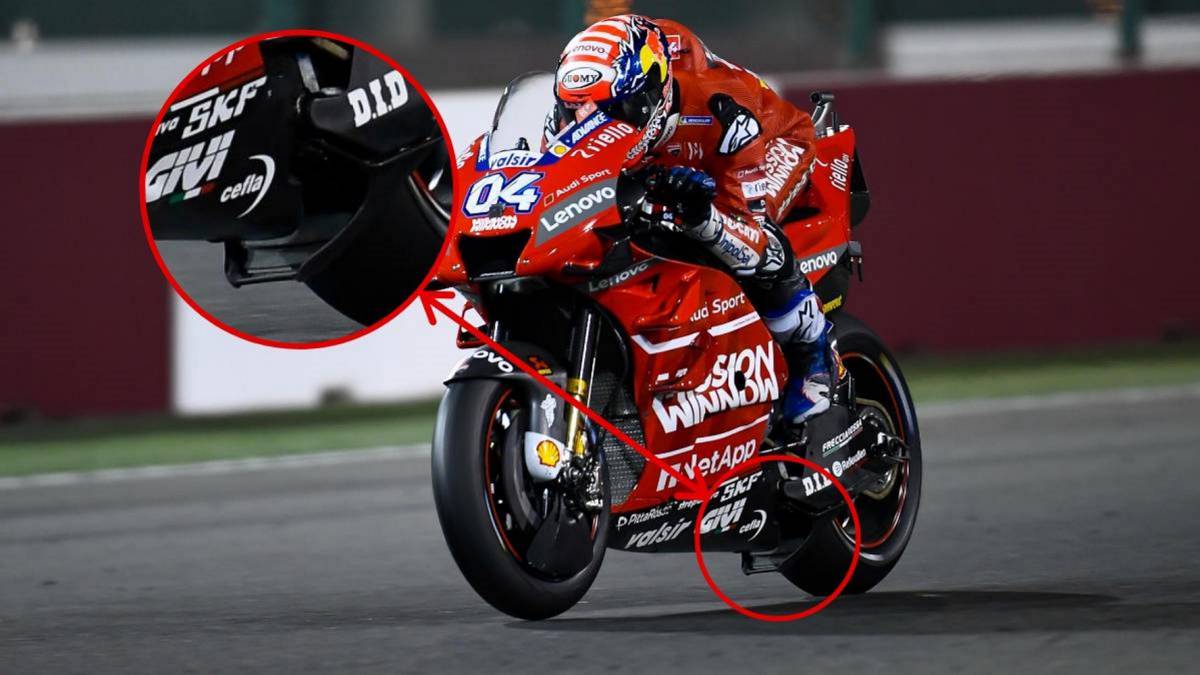 Ducati officials wanted to turn the page in his appearance yesterday in the Termas de Río Hondo paddock to the spoiler case that carried the Dovizioso motorcycle in Qatar, where he won to Marquez by only 23 thousandths. The Court of Appeal of the FIM confirmed the initial resolution of the championship, which rejected the claims of Aprilia, Honda, Suzuki and KTM for understanding that it was an aerodynamic appendage anchored to the swingarm, which is prohibited by the regulations, and do not believe the Ducati theory of cooling the rear tire as the target of the piece. Well, sources of Honda assure this newspaper that they do not consider the case closed, at the same time they denied that the World Cup technical director, Danny Aldridge, yesterday rejected them a similar appendix.
What they do recognize from Honda is They presented a virtual project similar to that of the Italians, but they did not back out because the piece is not yet built. Speaking with other factories of identical thought to Honda against Ducati, has all the looks that the intention of the factories that claim against that piece is to leave in evidence to the championship, presenting them with the purpose of improving the aerodynamic load and not of cooling the rear wheel. In such a case, and if there is coherence, the technical director should reject it.
La own Ducati has recognized that that spoon with three ailerons at the height of the keel of his motorcycle generates aerodynamic load, "from 300 to 40 0 grams to 180 per hour in acceleration phase ", as recognized by Dall'Igna. These are figures that are not believed in the other factories, , on understanding that the ground effect is greater than what Borgo Panigale's house recognizes. What they have not done Honda, Aprilia, Suzuki and KTM is to go to the TAS, but they are wanting to war against Ducati, or at least that is what is sensed by their movements and conversations at the start of the GP of Argentina. The one that is on the margin of this history is Yamaha, that already used a similar piece the last year in Valencia, with the purpose of freeing some water to the rear wheel in a race that was under the rain.
Photos from as.com