Hamilton and Vettel are now unmarked by team orders
The Briton stresses that "they are free to run" and the German says that both he and his partner compete "to take Ferrari up".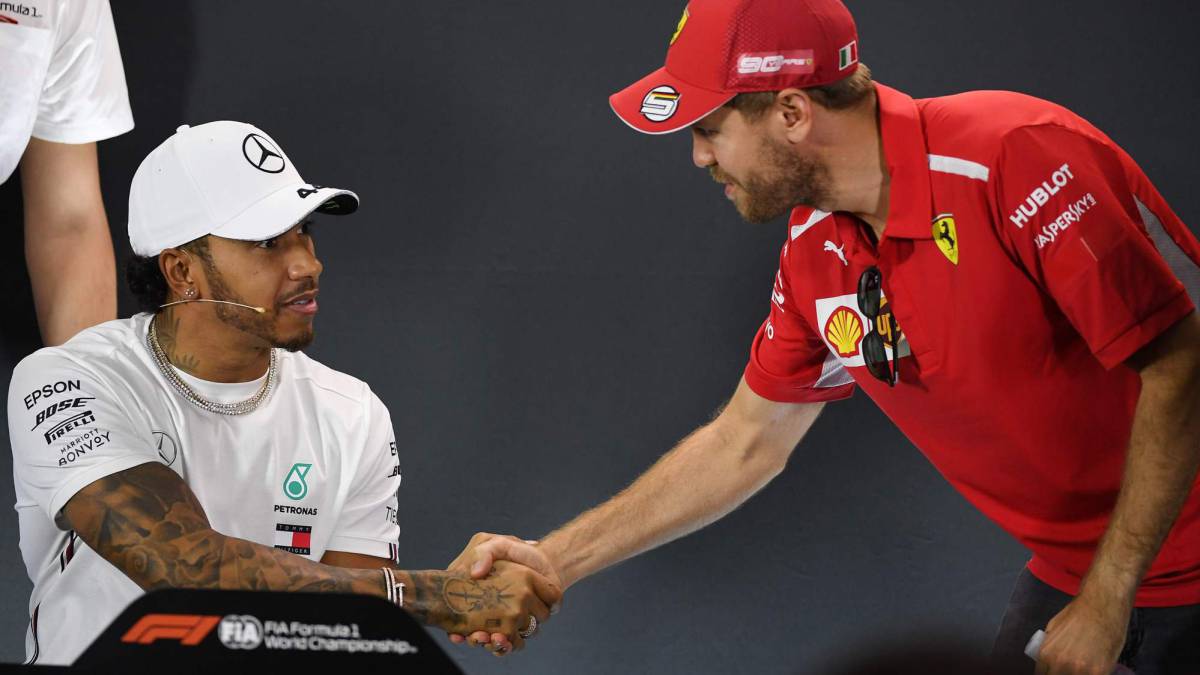 It was one of the hot topics of the preseason: Mattia Binotto, new director of the Ferrari team, , said in the presentation that Vettel was the team's priority and that Leclerc "is very young and can achieve great things in the future". He saw implicit team orders in his message that he has since tried to rectify, while Toto Wolff pointed it out as "a declaration of intent" .
Vettel tries to distance himself from those decisions and emphasizes that both he and Charles have freedom On the track, as long as it benefits Ferrari: "It's pretty clear, and I think Mattia (Binotto) also made it very clear." We are free to compete with each other. Charles will do his best to help himself and And in the end we compete for Ferrari and that means we have to try to take Ferrari to where we have tried to take it in recent years, that is the main priority and for the rest, the season is very long and It makes sense to point out certain scenarios now. "
Meanwhile, at Mercedes they defend that their drivers do not start the preseason conditioned by any order pre-established that harms Bottas. Lewis Hamilton: "We are free to drive like in any season, that was said in the factory and it is repeated today. It's like I like it, it means that both riders have our chances and only when one of the two has no options to fight for the World Cup, if we were lucky, we would be in that position and change things, but generally, we are always free to compete and that's great ".
Photos from as.com