Granado, the fastest on the first day of MotoE in Jerez
The Brazilian has opened training with the best time of the day, imposing on the table Tuuli and Spanish Héctor Garzo.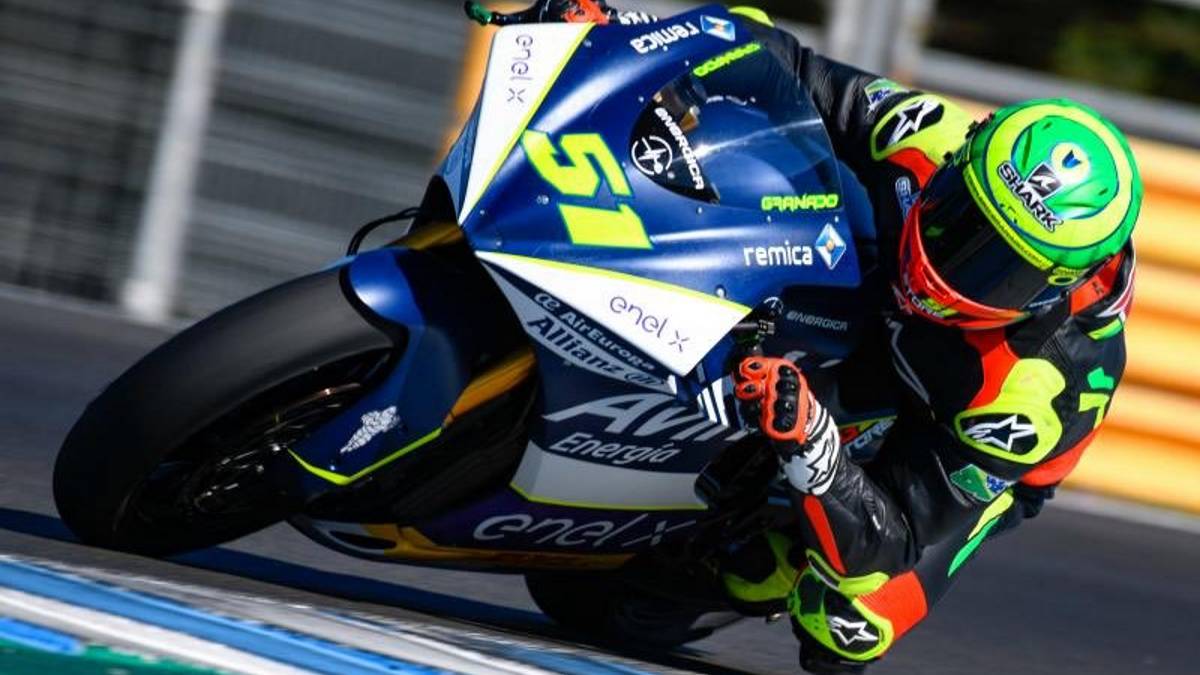 The first day of MotoE training at the Jerez circuit has ended with Eric Granado as the fastest of the day. Despite the drop in temperatures and only thirty minutes of disputed tests of the 45 originally scheduled for the afternoon session , the Brazilian did not need much time to set his time on the top thanks to a mark of 1: 48.894, which has placed ahead of Niki Tuuli and Hector Garzo, second and third respectively, that has ended the day as the best of the Spaniards in the category.
A unlike the tests that were held in the Andalusian route during the month of November, on this occasion were present the 18 pilots who will be part of a contest that will play its first race of 3 to May 5 in this same scenario and in the first contact with the asphalt today, era Mike Di Meglio who picked up the baton of a Bradley Smith who finished as the fastest driver in the previous visit (1: 50.265) . The Marc VDS Frenchman signed his best record at 1.50.105 after 7 laps completed and again, the best Spanish of the table was Héctor Garzó in the eighth place.
Since, the Tech3 E-Racing driver was not the only one who improved in the afternoon session as Nico Terol also managed to reduce his time although he finished the day repeating the eleventh position while Sete Gibernau closed in the 16th place with María Herrera closing the table. In a category with a lot of room for improvement ahead, a problem in the charge of the batteries after the morning session has been what has delayed the start of the second round of the day and for the day tomorrow, the teams will continue with the work on track with the intention of continue to establish the foundations of a champion I still have a lot to discover.
Photos from as.com