Good news for Duke: Zion Williamson returns after his injury
The No. 1 favorite in the next draft will play again this Thursday against Syracuse. He will do it three weeks after his knee injury when he literally burst the shoe.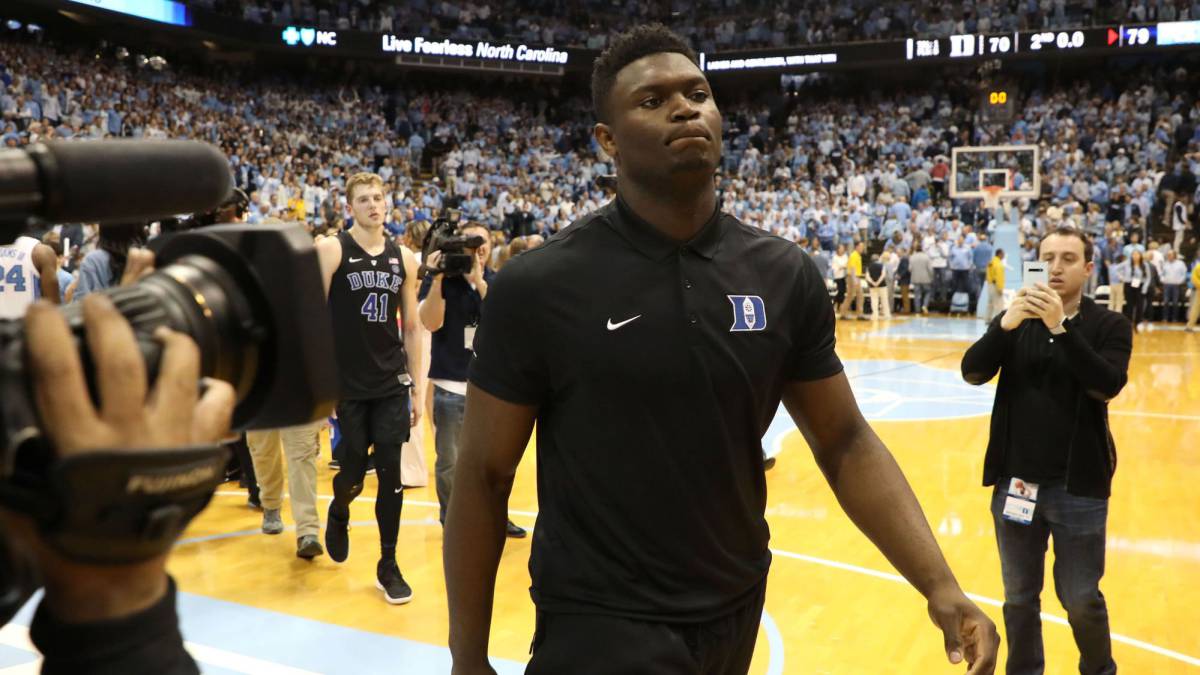 Although it seems surprising, Zion Williamson has recovered from his knee injury and will return to step on the floor on Thursday night against Syracuse. It has only been three weeks since the young Duke, top favorite to take the No. 1 next draft, blow up the alarms of basketball in the United States. It was in one of his explosive starts against North Carolina when he literally burst the shoe of his left foot when he opened his legs.
Ese bad gesture forced his knee and forced him to retreat from the track, but finally everything was in an sprain of first degree and will reappear on the floor 21 days later, as confirmed by his team through social networks. In this way, and if you do not suffer any additional mishap, you can play the expected March Madness.
Although enjoying the talent of other players like RJ Barrett or Cameron Reddish, candidates to be among the top 5 of the next draft, the block of Duke suffered three defeats in the six games that Zion missed. Before falling injured they had a balance of 23 victories and only two trips: some tremendous numbers that reflect the dependence that the player generates in one of the big favorites to take over the NCAA.
Your first opponent after this injury will be Syracuse, eighth classified in the Division of the Atlantic Coast, in which Duke is placed second. Under normal conditions it would be another match for the Blue Devils. The reality is that it will have an plus of expectation and importance to see how a player returns to the tracks who, until 21 days ago, came 'stomping' with great force in his career to succeed in American basketball.
Photos from as.com