Godín: "It's time to get up and fight for the second place"
The Atlético captain regretted the defeat against Athletic (2-0), doubted if there was a Morata penalty and sees the League very difficult: "By points is far, we must go to win all the matches."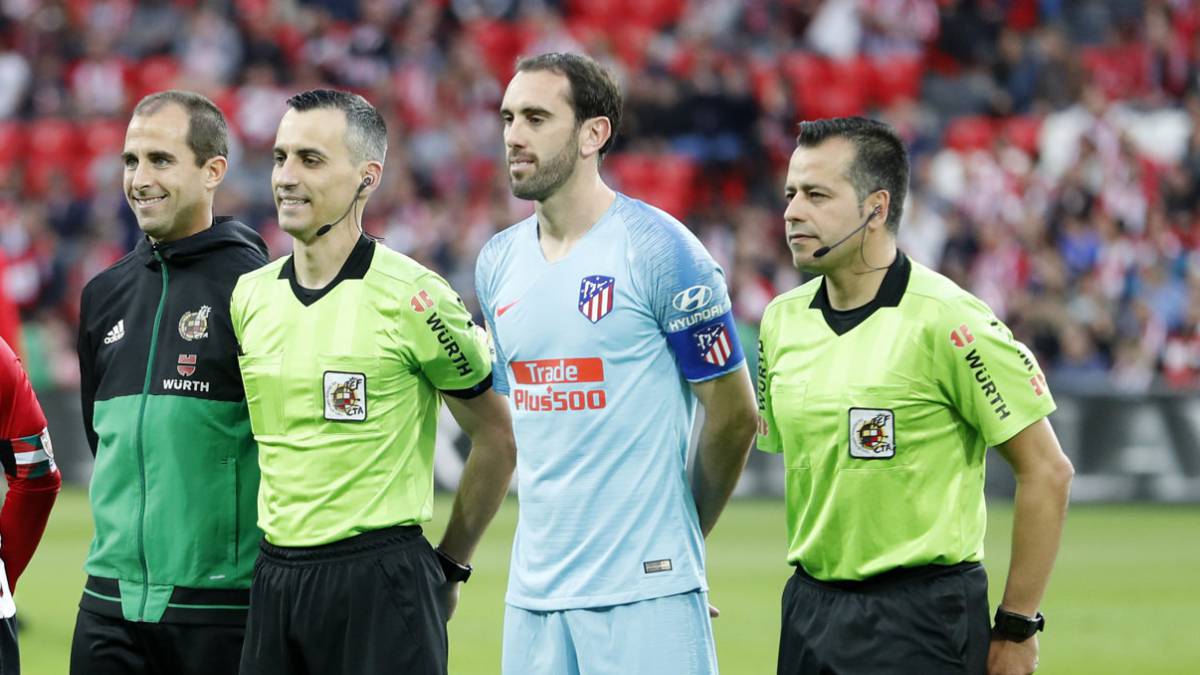 Good attended the microphone of BeIN after Athletic-Atlético (2-0):
Querían that would serve as an antidote after the Champions League and has not left ...
We tried as usual and could not. They found the goals in two specific plays and that's how it was ...
What has been the key?
In a game with few occasions the details are the ones that decide. The 1-0 broke the game, then I do not know if it was Morata's penalty or not ... That broke the game and we could not turn it over.
What has been missing to generate chances?
We had occasions, some against , we arrived at the area and there were dubious plays. We did not specify, we were not forceful and we did not take anything.
Now it's time to get up.
Always, there's no other left. They are words, but we are characterized for continuing to work, we must look forward and continue fighting that second position. The League is far in points, but we must win the games that we have ahead.
After that, it attended the media in mixed zone:
How are the costumes?
Like many League matches. We're fucked up and sad, but the season is not over. It was very hard, after losing in Turin and doing it in San Mamés. But the season has not ended. Our obligation and our responsibility is to give everything for this shirt. Working.
Is it the hardest week?
It has been difficult, of course. There was a lot of enthusiasm in the people for the first leg of the Champions League. The stick was hard, the defeat was hard. This is so. In football there are these moments, but we must continue because this does not stop. We lost in San Mamés, but we have to continue. They are only words, but it is like that. We have to work and look forward to the responsibility of wearing this shirt.
Have you said goodbye to the League?
I do not know. What I can say is that it is getting harder and harder. I can not be a hypocrite. We are at a considerable distance from Barcelona. We do not have to think about that now. We must think about recovering, recovering our confidence and trying to win the next game. It is useless to think for ten days.
Is the wardrobe attached?
Yes, of course. If something we have looked after these last years has been inside the locker room. There is a great group of good people. In addition to that, there are good players and what we have to do is regain confidence. Work more and be self-critical.
Do you need to ask the fans for forgiveness?
Of course. What hurt us the most is that we did not see what Atlético de Madrid is. Accustomed to all these years, we did not manage to compete in Turin as we always did. I think that was the great uneasiness. The fans felt the same. Obviously you can fall, but there are ways to do it. We did it without being what characterized us in recent years. To the fan we appreciate your support, they always put their shoulder. We thank the people who went to Turin and their support as they always did. In these years of success and defeats we have always been together.
Photos from as.com