Ginobili, Parker, Duncan: the historic trio of 701 victories
Ginobili played the playoffs in his 16 seasons in the NBA. He is in two of the three couples with the most triumphs in the qualifying rounds.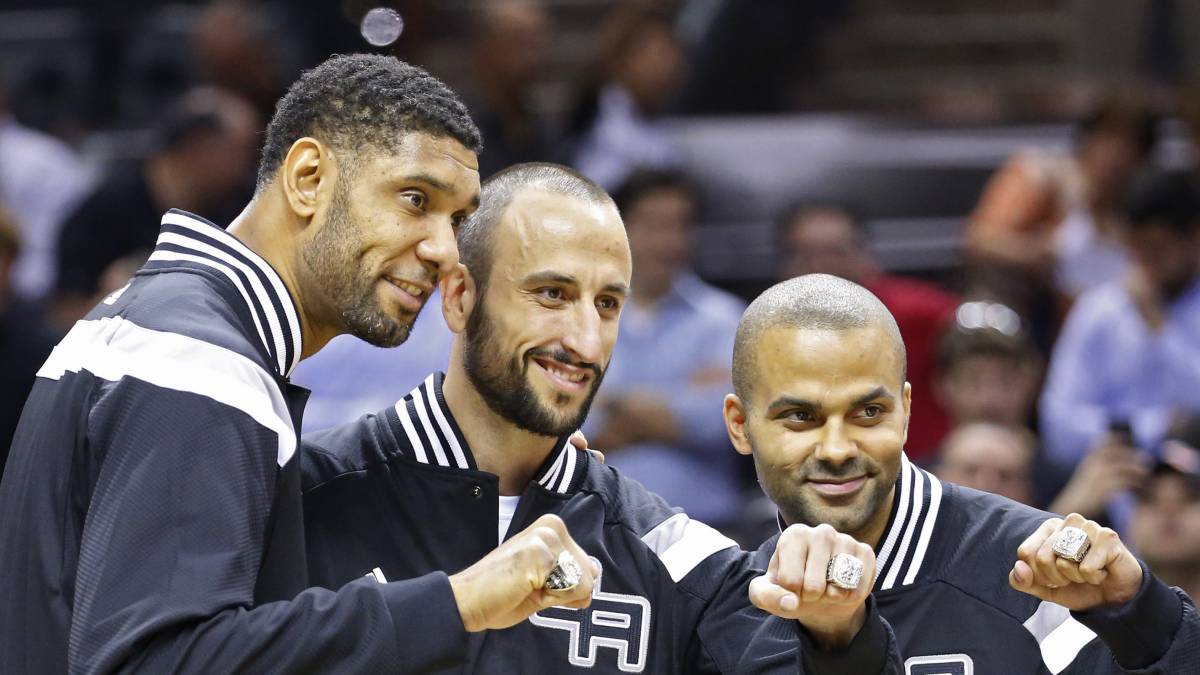 Manu Ginóbili, who announced his retirement on August 27 and whose historic record number 20 in the Spurs has been withdrawn tonight, was drafted in 1999 but reached the NBA at 2002. As a rookie he played 20 minutes per game in a Spurs that they won 60 matches and were champions. In fact, Manudona left the NBA without knowing what is a season without playoffs or below 50% of wins: his minimum is 57% of the last active, 47-35.
Along Tim Duncan, who retired in July of 2016, and Tony Parker, who with 36 went this past summer to Charlotte Hornets, formed under the orders of Gregg Popovich, which for many is the best big three in history. The numbers, in fact, say it: 701 total victories, with a lot of distance over the second (540 Larry Bird, Kevin McHale and Robert Parish). In playoffs, Ginobili forms with Tony Parker the couple with the most triumphs (132). But the second is Duncan-Parker (131) and the third Duncan-Ginóbili (126). Behind Kobe Bryant and Derek Fisher and Michael Jordan and Scottie Pippen.
Ginobili is also one of the eight players (and the only non-American) with four rings of the NBA and an Olympic gold. The other seven are Bill Russell , KC Jones, Michael Jordan, Scottie Pippen, Kobe Bryant, Magic Johnson and Shaquille O'Neal.
Y is, also, one of the most seasons has played with the same NBA shirt: 16. The same as John Havlicek in the Celtics. Ahead of them, the 21 that has reached in this course Dirk Nowitzki (Mavericks), the 20 that passed Kobe Bryant in the Lakers, 19 John Stockton (Jazz) and Tim Duncan (Spurs), 18 Reggie Miller (Pacers) and the 17 that has been in the Spurs Parker, who now dresses the Hornets and is the only one of the big three that has played in the NBA in a team other than the Spurs.
Photos from as.com