Ginobili, Halloween night ... and the bat attack
The escort lived on Halloween night in 2009 one of his most memorable moments. Afterwards, he had to be vaccinated against rabies.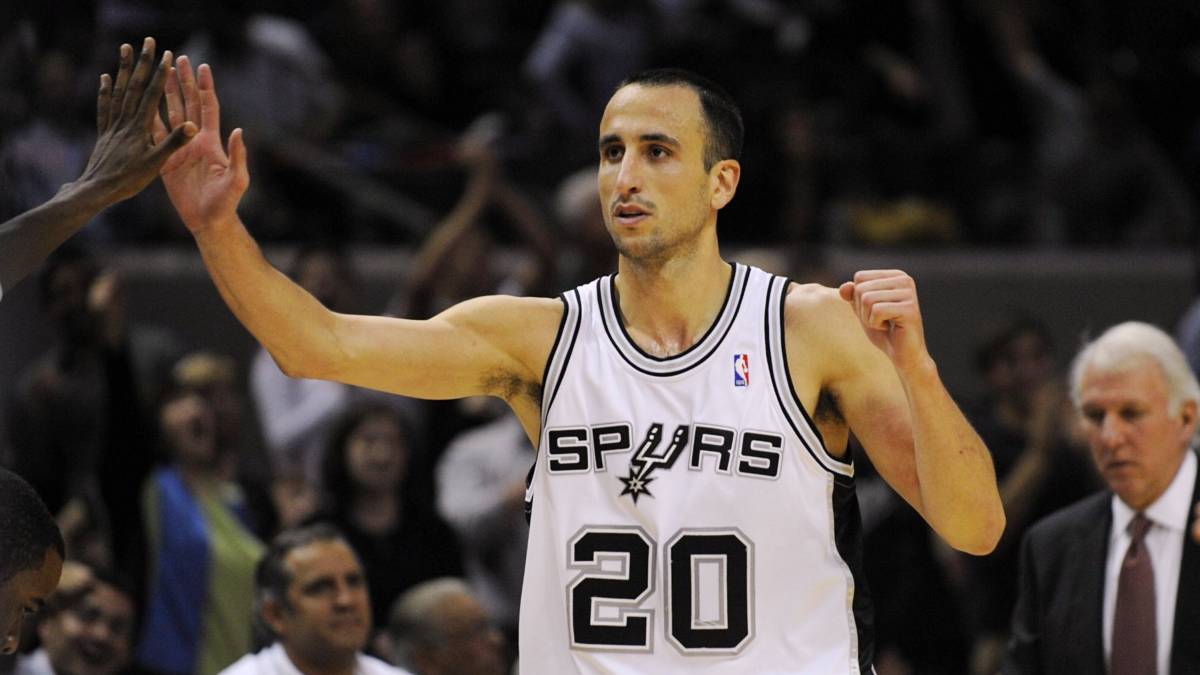 Manu Ginobili already has his number 20 retired at the At & T Center in San Antonio, home of the Spurs, the home in which he completed a 16-year NBA career with the same shirt. Always in the playoffs, always above 50% of wins. With Four rings, under legendary Gregg Popovich and with the legendary Tim Duncan. He was twice all star, he was Best Sixth of the NBA in 2008 and his exploits are still remembered in Bologna and let's not say in his native Argentina, where he achieved a legendary success in the 2004 Athens Games, two years after a silver that could be gold at the Indianapolis World Cup.
Y, with all that. With his legendary competitiveness, his unstoppable eurostep, his passes under the legs of the opponent and his decisive defensive actions, there is a moment of his career that always comes up when talking about him and has nothing to do with titles or winning baskets : the blow to the bat. It was also on a Halloween night, in October 2009, and in a Spurs-Kings. A huge bat ran the track until Ginobili pulled it away with a tremendous blow. The blow went around the world, the Spurs confirmed a couple of days after the animal had survived and Ginobili himself had to warn those who wanted to imitate His heroic action: "It was not a great idea, because bats are an important part of our ecosystem and because they can also transmit rabies, so they are giving me injections with the appropriate vaccines. They transmit this disease, but it is better not to take risks Please do not do anything like this in your house, let no one approach bats, rats, badgers and similar animals ".
The bats have survived Ginobili in the At & T, where they keep making an appearance and delaying games. The Coyote, the mascot of the Spurs, faces them well equipped and, sometimes, Batman dress. In this way, what could be a nuisance has become a ritual that adores the public of San Antonio, which he acclaims Coyote and even chooses Ginobili ("Manu, Manu, Manu") in memory of his 2009 action. This not only happens in San Antonio and also happens in the Jazz Pavilion in Utah, for example, but not so often. The reason is simple: At & T is on the migratory route between Mexico and the Bracken Cave nature reserve, where between March and October up to 20 million bats gather, the largest colony in the world. The heat of the pavilion attracts them. .. And the rest is history. And folklore, because they claim that the Spurs never lose when they see a bat for its flag. Of course, in the Popovich era, they do not lose much on their track in any case.
The visiting players take it with philosophy. D'Angelo Russell ran out to avoid any contact, Trae Young has acknowledged that they panic and Brook Lopez demonstrated the enormous passion for comics and science fiction that he shares with his brother Robin and that makes them two beloved players all over NBA environment: "If we have learned something from the modern myth of superheroes is that if you see a bat and it bites you, you have a 75% chance to become a superhero. Of course the other option is to get very, very sick. I'd love to be a superhero, so I'd let him bite me in. I'd hit the shot and see what would happen, it's already a bat thing, being a superhero or not destiny, but I'd try. " Ginobili had his moment ... and ended with vaccines against rabies.
Photos from as.com