Garitano: "The rival makes victory very important"
He catalogs Atlético as "one of the best in the world" and applauds the attitude of his team, who waited and did an "ant" job because it was not possible to "win by ko"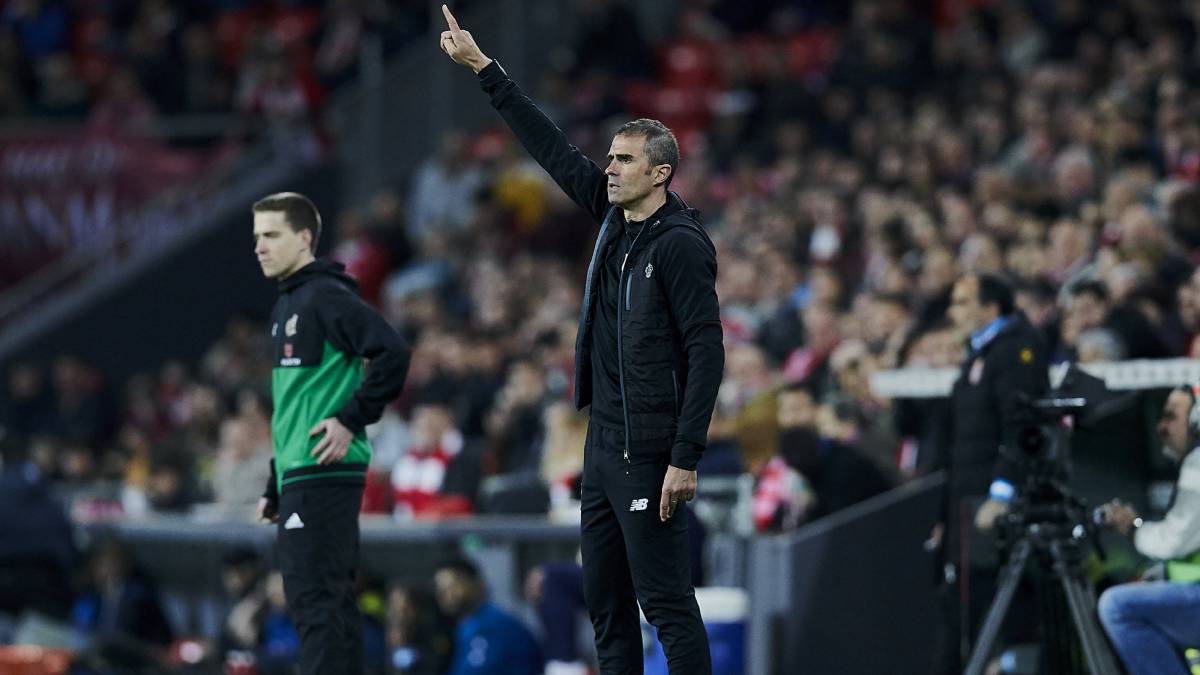 There was a desire to win Atletico.
We moved the ball well. In the last third the decisions were not very bright. They did a great job, they are three very important points, the rival, one of the best teams in the world, makes victory very important. Atlético lose a few times during the year. We have moved the ball very well and the work that my team has done has been incredible "
A triumph very worked.
The changes gave us that point of freshness and speed that we needed above, and each one has interpreted its role well, the people it pushed us a lot in that moment when they took the step forward, when you have Morata, Costa and Griezmann it is difficult the goal to zero.
¿The most coral victory with you?
By the value of the opposing team, I give it value
It has been won as many times them.
Sometimes you have to leave the initiative, if you always have it, they end up taking advantage of your mistake.They have it at the beginning is not bad because if they do not equal they give you of his medicine, we got the ball right and defended well, the team did an enormous job, I value all the matches, we have three more points than three hours ago s.
Núñez returned.
We have very good centers, all can not play, while we play with four defense ... anyone is very good, I'm very happy, I'm sure he deserves it and I'm very happy for him.
Se read the match very well, with fewer problems than before Espanyol.
The team has the maturity to know how to defend. I told the players that it was to win points, it was hard to do it, it was about working like little ants. Whoever got ahead would have a lot of wins, we felt comfortable with the score in favor. The day of Espanyol we gave twice as many passes as they did. At home we are dominating and carrying the weight of the game. Many times we read according to the result.
The hot zone looks farther.
Every time we have more confidence to do more things. the team is more and more loose and that is what the victories give you. Each time we have more mattresses with the posts below. As you go up the team is more loose because it is less afraid of failing. The goals in football are every week, prepare the game and win. "
Photos from as.com