Froome loaded Bernal on the handlebar of his bike: "This is called being a supergregario"
After the Colombian had a mechanical problem in the last kilometers, he entered the finish line on foot and his line manager took him to the bus in a curious way.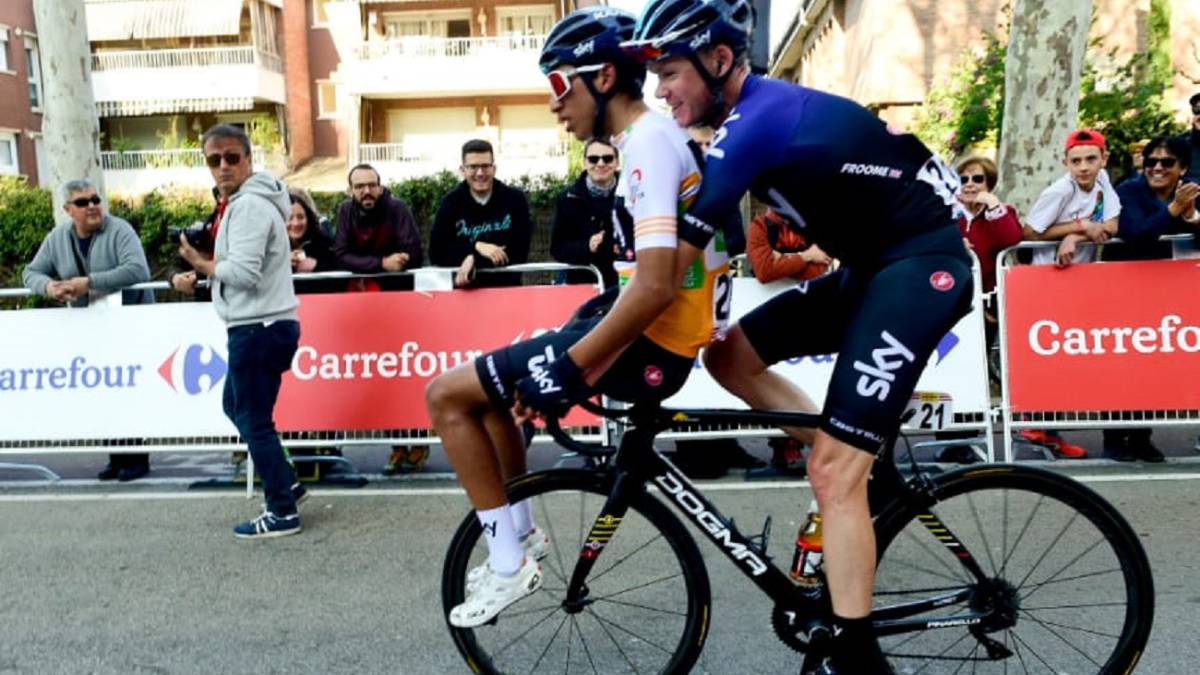 On the fifth day of the Volta, in which Schachmann scored a great victory, the image of the day was played by Egan Bernal. The Colombian of the Sky suffered a mechanical problem in the last kilometers, already in the safety zone (he did not have time), but had to enter the finish line with the bike on his shoulder. The cyclist took it with humor, greeted the amateurs and joked with the cyclists who were passing him and who were amazed to see the third of the general walking along the line of meta.
Among them, Chris Froome, that after Bernal crossed the line, offered to take his partner up the team bus in a curious way. He carried him on the handlebar of the bike. The Briton had assured that he came to this Volta to help the Colombian. After starring in the curious picture, joked on twitter with an expression that could be translated as: "Now this is what is called a supergregario" . The team, from their official account, joined the joke: "Do not worry, Egan, you have transportation to the bus."
Photos from as.com