Ferrari starts to scare and McLaren takes a step forward
Better time for Vettel, followed by Leclerc, and six tenths advantage over the Mercedes in the Bahrain's Libres 2. Sainz 11th, but very close to Haas to aspire to Q3.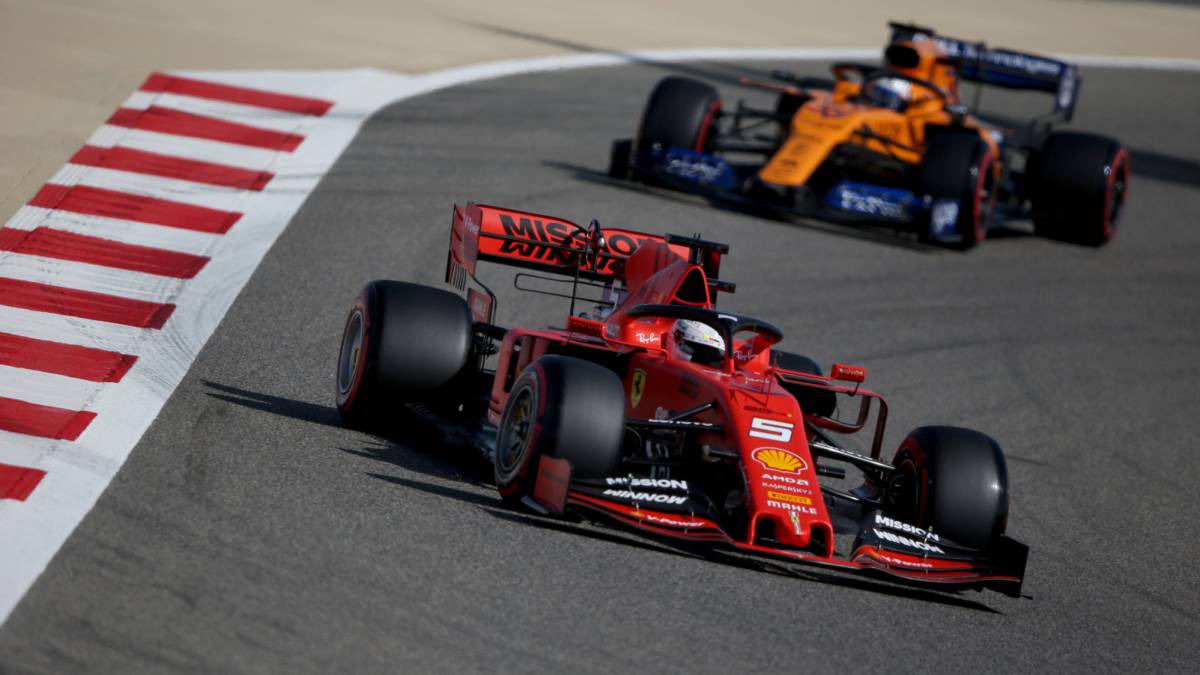 Ferrari woke up from the nightmare and, suddenly, he has the fastest car on the grid again. The Montmelo was not a mirage, probably the Australian itself, and this Saturday will have to confirm in qualifying that the free practice is completely real. Because Vettel and Leclerc have gone to the hotel with more than half a second of advantage on the Mercedes, which have stability problems to try to keep pace with an SF90 that returns to march on rails. The Monegasque was the fastest in the morning under the heat of Bahrain, but at night, in the conditions that most resemble those of the race, was the four-time champion who signed the best record by 35 thousandths of difference. Hamilton and Bottas stayed in 1:29 media for the 1.28 highs of the SF90.
Although the most worked were the race rhythms, also with apparent minimum advantage for the Maranello single-seaters, the fast laps arrived at the beginning of the round and the first surprise was not seeing Red Bull where he is supposed to be. Chassis problems are recurrent in the energy team, Honda has given wings so far, and Verstappen beat him Hulkenberg by just under a tenth while Gasly lost positions among the middle class.
The surprise was to see McLaren among the best of that area so tight that goes from seventh car to 18th. In the morning Sainz made a worthy seventh and in the afternoon it was Norris who achieved the eighth day of the day practically stuck to Magnusen's Haas, with the Madrid 11th but just over one tenth. It seems that the car of Woking has taken some margin to aspire to the Q3 and therefore points and this time suffer more Alfa Romeo and Racing Point, apart from poor Williams, with Toro Rosso at the same time as the MCL34 and Renault alternating the problems of Ricciardo, who has had to change his chassis, for a brilliant Hulkenberg. And the Haas, who in theory has a seven-tenths advantage in qualifying, has not had a smooth start to the weekend like the one in Melbourne.
Photos from as.com