F1 drops to the ground in front of thousands of fans in Melbourne
Presentation in front of thousands of people in Federation Square, downtown Melbourne.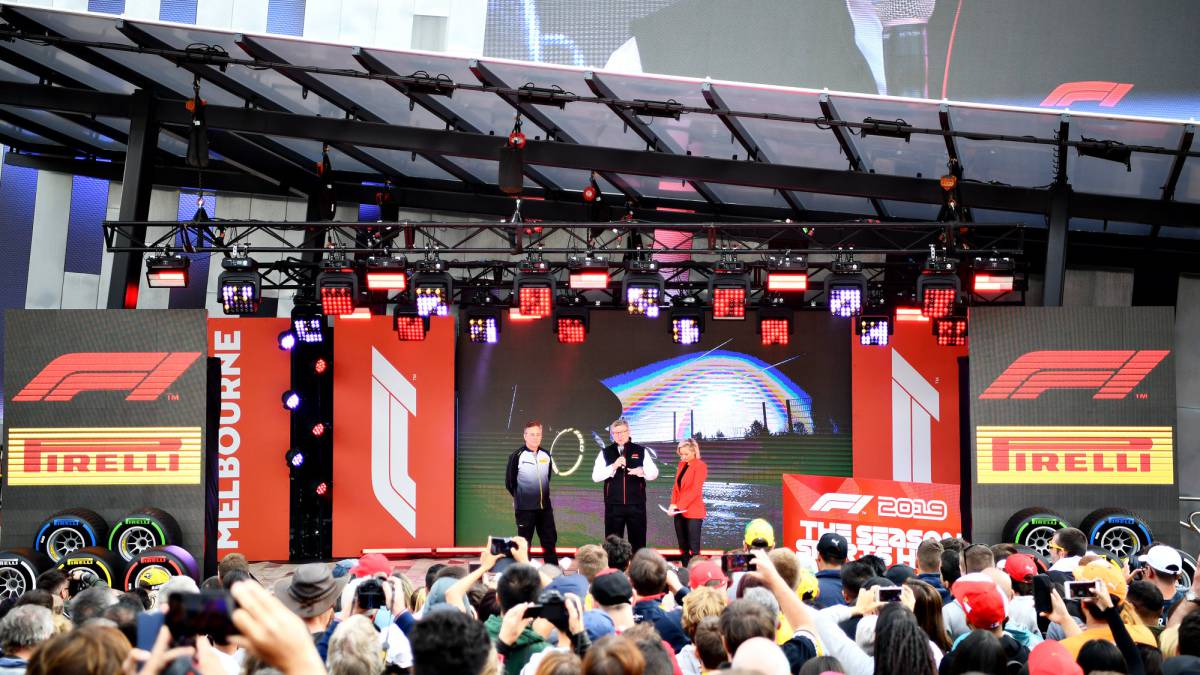 It is not easy to take to the 'Great Circus' of the tent and combine a logistic display in the paddock of one circuit with another in the center of a big city. But times change, Formula 1 wants to progressively eliminate the countless barriers that have historically been between single-seaters and fans and on Monday presented the 2019 season with a major event at Federation Square, the nerve center of Melbourne, a few kilometers from the course of Albert Park. And for the first time there were all, the 20 drivers on the grid (Hamilton was absent at the London 2017 exhibition) and the ten team leaders representing the teams.
The cars were only missing, because the protagonists arrived by boat to appear on a stage in front of the fans in an event that was broadcasted through the social network channels of the World Cup. On the part of the public, moderate applause for Mercedes, Ferrari, McLaren, Verstappen or Raikkonen and more unleashed before the local idol, Daniel Ricciardo. They came out first in teams, then all together, with final 'selfie' and red confetti, somewhat ferrarist. Many applause and some slight booing for the champion, Hamilton, who was the only one who did not sign on the autograph wall.
With no engines running, the noise was put by the people. Among the thousands of fans there was a good percentage of young people, the main objective of Liberty Media. According to its data, the F1 had 490,2 million spectators by television in the whole world throughout 2018; 18.5 million followers on social networks and four million spectators who went to the circuits (by 2.8 MotoGP). But the spectacle on the track does not always correspond: 101 grand prizes of the hybrid era started in 2015 and the same driver, Hamilton, won more than half (51) with a Mercedes. In 2019 the aerodynamics are simplified to increase the number of overtaking and to help the show, like this great Melbourne event, although remember Carlos Sainz that the asphalt is, despite everything, the best cars in history. "F1 is spectacular, seeing a car roll in 1: 16.2 in Barcelona with chicane, when 15 years ago the fastest cars in history were 1:14 and 1:15 without chicane, it shows the current level of technology, power and aerodynamic load with a car 150 kilos heavier than the then. We must put that in value, it is something positive, these will be the fastest cars in history, "says the Madrid-born McLaren, the only Spanish on the grid of this course. And remember: behind that cloud of data, records, telemetries, engineers or tires, finally start the fastest cars on the planet. The biggest show on the world on four wheels is about to raise the curtain.
Photos from as.com