Ducati warns: will continue using the appendix in Argentina
Gigi Dall'Igna defends himself against the accusations in an interview on gpone.com: "It's a legal solution, why does my rival have to tell me I can not use it?"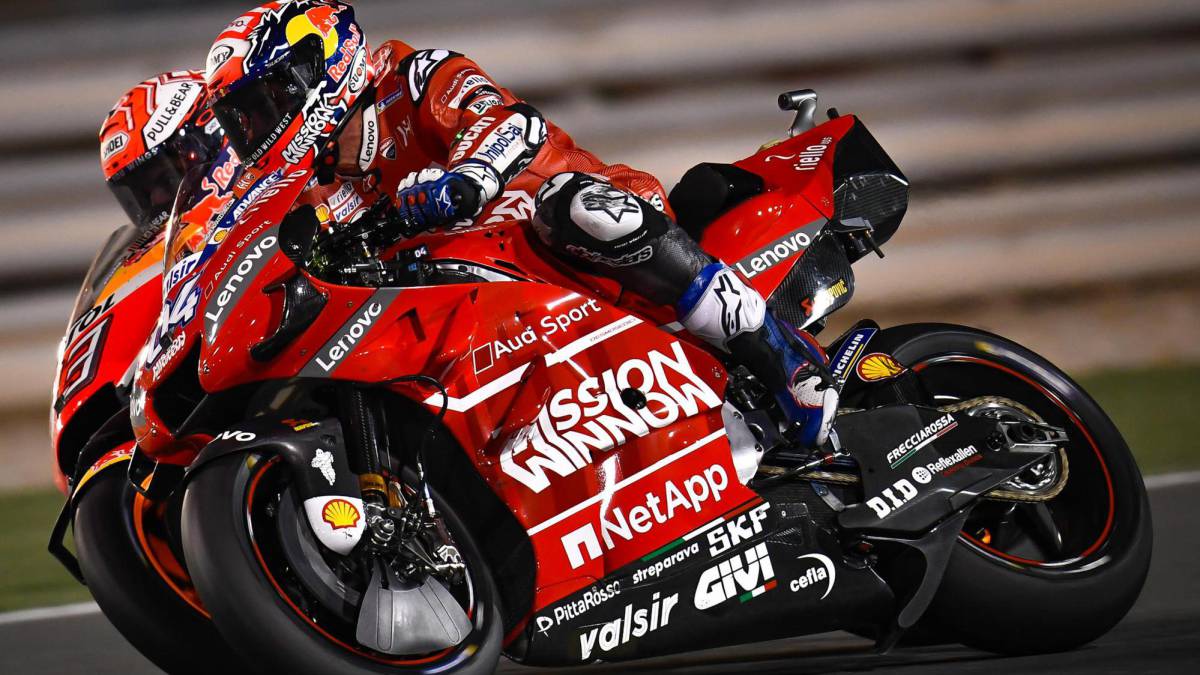 The Ducati appendix is still talking among the different factories involved in the matter. Suzuki was one of those who yesterday raised the voice against the piece that Borgo Panigale's factory used in the Qatar GP in which Dovizioso prevailed over Márquez. "It goes against the norm, the engineers who work for the four factories that filed the complaint consider that the piece generates downforce, and when we present the complaint we want to clarify the rules and guidelines, clarify what we can and can not do" , said Davide Brivio, director of Suzuki.
A few words and accusations that have found response in Luigi Dall'Igna, engineer of Ducati in gpone.com: "Why my enemy comes to tell me that I should not use the piece?" It does not make sense, we have had the approval of the technical director of the FIM who is the only one who can judge whether a piece follows the rules or not. " But in addition, the engineer continued to ensure that the piece in the keel has a non-aerodynamic mission: to cool the rear tire. "It perplexed me to say that it was not necessary to cool the rear tire because of the cold in Qatar. Losail is one of the most demanding circuits with the rear wheel, or did not see the smoke that came out of the Suzuki when they accelerated at the exit of turn 11? Many had problems and when they said that ours was an excuse means they have not understood anything ".
It is now the MotoGP Court of Appeals who must decide who is right, if Ducati or the other factories that They claimed (all but Yamaha). And the sentence will arrive before the GP of Argentina starts (between March 29-31) .
Photos from as.com