Draymond signs with the agency of Lebron, future together?
The Warriors player informed ESPN that he has signed with a new representative agency on Klutch Sports, which also represents James.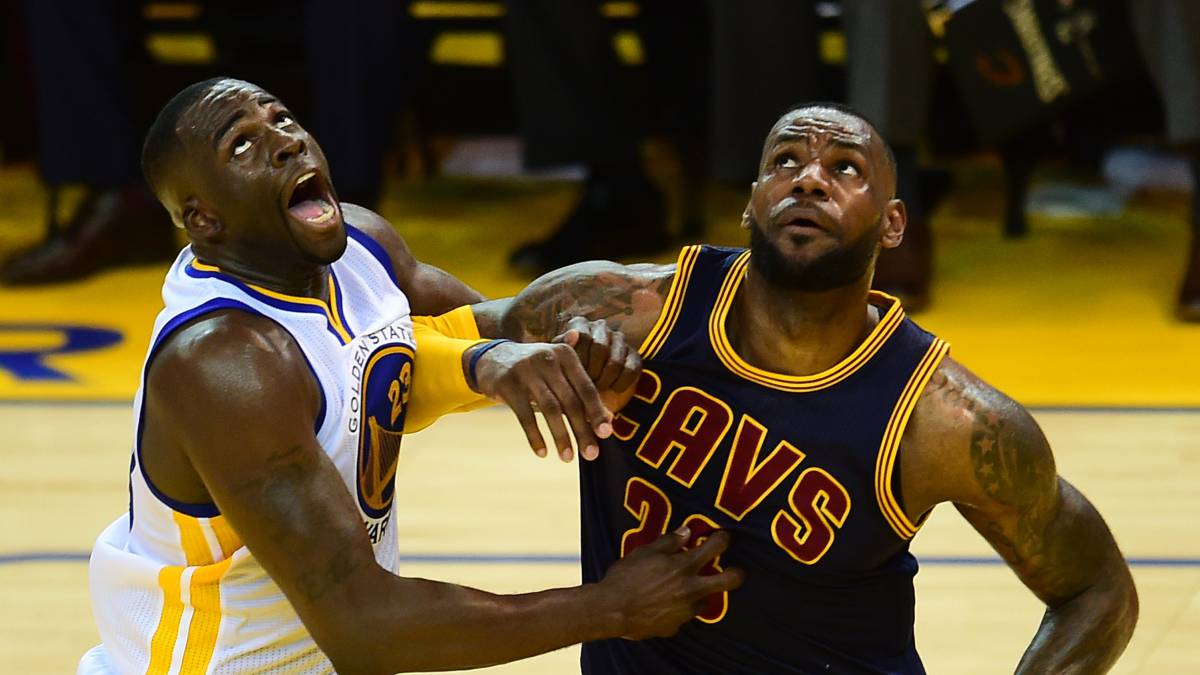 Golden State Warriors player Draymond Green has announced his signature by the new representative agency Klutch Sports, where LeBron James is also located. In this way, the power forward ends its relationship with agent BJ Armstrong and The Wasserman Group to join the hands of the lead agency and chaired by the well-known Rich Paul, who works with other big names in the league as Anthony Davis or Ben Simmons.
The three-time NBA champion has declared that has been meeting his new agent over the years and that they have "come a long way". "When you really take a step back and study what is happening, he marks all the boxes that a player would want in an agent," told in ESPN.
Green clear that this can generate hypotheses for the future and that other players would be worried about what you might think of the movement, but this is not the case. " The change is good for me and what I want is to advance" he declared. With Klutch Sports are also related players such as John Wall, Tristan Thompson, Eric Bledsoe or the Morris brothers, although they are not directly dependent on Rich Paul.
A move to join James in the future?
How could it be otherwise, the change of agency has caused a stir and has been much commented. Not long ago Anthony Davis came into the hands of Rich Paul and was much discussed an alleged interest of LeBron to join with the Pelicans. This was confirmed in the last transfer market, when the Lakers trying to take over the services of Davis and with rumors that James could have forced the franchise to negotiate for the player.
Now the rumors point to the same address and thinks that Green, who ends contract in 2020 and will be a free agent, may end up sharing a wardrobe with the forward. The Warriors player has not commented directly on this possibility, although has recognized that James, longtime friend, has influenced the decision to sign for Kluth Sports, but not participate in their recruitment.
"It is impossible to say that LeBron did not influence my decision to sign for Klutch, he is essentially a founding partner, I have had a relationship with him for years and it is good to be able to do business with the people who are running their business in the right way. Regarding my recruitment, he has not participated at all ", says
4
In addition, Draymond Green has also wanted to defend his new agent, Rich Paul, criticized by the change agencies that make many players and then kill him. "It must respect what Rich has built and what he represents. It's easy to criticize if you're his opponent, but that's the game, I'll be attached to him until after he stops playing and this I do because it's good for me" , the player has finished.
The truth about LeBron James is that there have already been many players in the player's orbit in recent times, and not all of them related to Rich Paul. However, one of those signings has come to materialize and at the moment James is in the Lakers with a very young staff and the possibility of running out of playoffs is starting to become reality despite the last victory against the Bulls, while the agents Free still do not join the same project as him.
Photos from as.com