"I do not worry about a factory war against Ducati"
Ezpeleta is not disturbed by the open fracture or that can be opened between the other factories and that of Borgo Panigale from the spoiler of discord because he says that "it will not happen".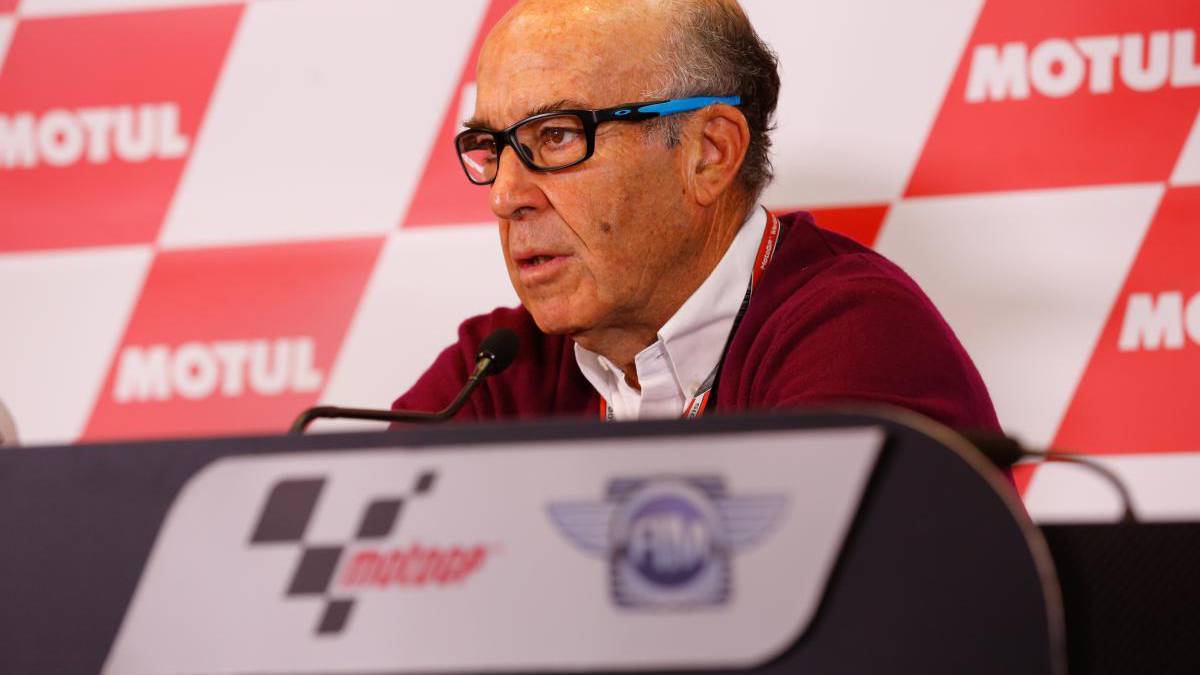 As had the opportunity to speak in Argentina with Carmelo Ezpeleta, CEO of Dorna, about the tension generated between Ducati and four of the other five MotoGP factories (Honda, Aprilia, Suzuki and KTM) using a spoiler on the motorcycle of Dovizioso in the race of Qatar. The executive does not worry about a war between factories, because he believes that it will not happen.
History at this point should already be known by all, but here is a summary: 1 Victoria de Dovizioso by 23 thousandths on Marquez. 2 Claim of those four factories against Ducati. 3 Claim dismissed by the panel of commissioners of the championship, which maintained the authorization of the World Cup technical director, Danny Aldridge, for the use of that appendix that the accusing factories see as an aerodynamic piece and Ducati as a piece to cool the rear wheel. 4 Appeal already at dawn in Qatar by Honda, Aprilia, Suzuki and KTM. 5 Transfer of the appeal to the Court of Appeal of the FIM. 6 Dismissal by the Court of Appeal of the claim against Ducati. 7 Ducati already recognizes in Qatar that the piece generates aerodynamic load, but that its purpose is to cool the rear rubber, which is what gives them the reason for regulation, and try to close page. 8 For the other factories the case is still open and, although they will not go to the TAS, they look for a way to disavow the technical director.
After this whole scenario, the point of view of the championship chief for this newspaper: "I do not give any opinion about what the referees decide. The courts have decided what they have decided, and well decided. I do not have to say anything. The rules are written and interpreted by the curators. Of course, any competitor has the right to disagree with the interpretations and reach the courts that have arrived. I think this will end there and that's it. It is a normal fact. It is nothing extraordinary in the motorsport that someone does not agree with the technical decisions and try to assert their opinion. In the end it is the sports courts that decide and that is what has happened ".
Y when asked if you are concerned Ezpeleta says: "I am not worried about a very large fraction or a war of Honda, Suzuki, Aprilia and KTM against Ducati. I do not worry because I think it will not happen. And I do not feel that in the paddock things are more upset. "
Photos from as.com