"I do not think about who stays and who goes, this is not recreation"
Zidane, on Keylor, Isco and Marcelo: "Nobody can erase what they have done, I will count with Courtois, Reguilón ... But Keylor, Marcelo or Isco are very good".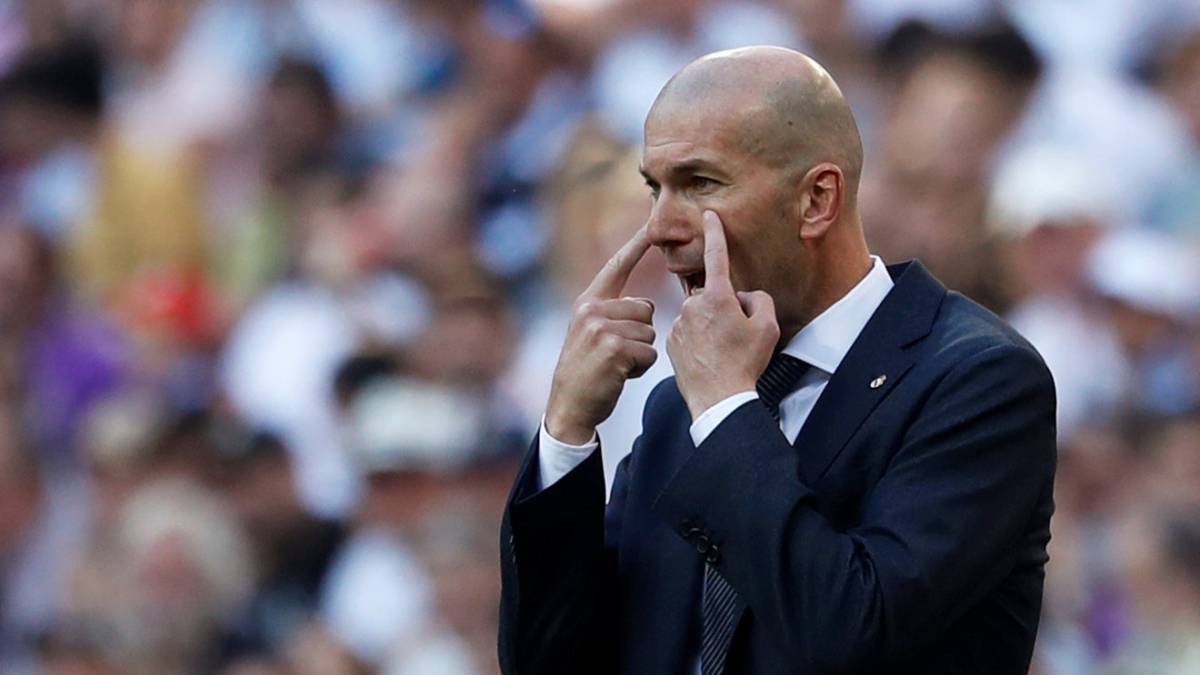 Zinedine Zidane appeared before the media after his triumphant return to the Bernabéu as coach of Real Madrid. First in the flash interview and then in a press conference, the French coach analyzed the victory against Celta (2-0) .
Balance: "The first part was complicated, we had difficulties but it is normal. the public has helped us and the players have worked.I'm happy.I'm very happy because the most important thing was to win.You know that for us and for them the challenge was to win.The first part was complicated, we started with difficulties, but at the end of the second part was very good, happy because we came in. I do not know how many centers we have had, 20 or more, but with a spiker, and that's good, happy with Isco, for his goal. The most important thing after three practices was to win, now we have a little time, not the ones that go with the national team, but those who stay here can work, we have 10 games left and we have to finish well ".
Sensations in the return: "The sensations are good. We were looking for a result and we got it. The beginning was not good, but you had to be patient. We improved at the end of the first part and in the second. I'm happy. "
Keylor returned to eleven: " I like it but Courtois too. Thibaut has shown that he is a great goalkeeper but I want Keylor to feel important too. I do not forget what he has done here. He has played less and he has to play. "
Old guard: " No one can erase what these players have done here. And I'm going to count on everyone. With Courtois, with Reguilón ... But Keylor, Marcelo or Isco are very good. What I liked is that we have focused more than twenty times and we have reached the auction ".
Marcelo:" For Marcelo it is the same as for Keylor; it is not for Courtois, Reguilón or the one who has taken the place from Isco. What I want is to recover all the players ".
Remates:" We did very well. If we enter the area and finish we have options to make goals and that is what happened. Then with the entry of Marcelo, we combine. We know what to do. I'll take everything. We give ourselves in the field and the people too. The public helped the players. With what I am left is that there were many centers and we finished with many players ".
World without a ball: " What we have to do when we do not have the ball is to run. If you do not do it you can not recover the ball and we did it quite well, with the pressure after loss we did it well. It is what it is. If we do not want to run it is to keep the ball and there we are good. "
Asensio's improvement in the second part: " The first one was complicated for everyone, not only for Asensio. Then we went higher and we did better. "
Apuesta for more quality: " Those who are here have to play football, but the physical is important too. Then, in a match, you have to make adjustments. When we do not have the ball, we have to run. "
The deal with Isco, Bale, Marcelo ...: " I do not think the previous coaches treated them as juveniles. I will not go into that. I know what kind of players they are because they have shown it. I'm going to count on them. And this is the fucking part of a coach. I will need everyone and some will not play ... ".
Ceballos:" Happy for your work. He was also good defensively. "
Exam to the squad thinking about the future: " I do not think about that, but about what we have left. There will be changes, but I will not say more. I will not be ten games thinking about who plays well, is going to stay; and who plays badly, is going to leave. We are not at the playground. "
Keylor, final goalkeeper: " No. Ten games left. Courtois is going to play. And I have Luca. They are three good goalkeepers. Madrid needs them and the mess will always be in the coach. I'll count on the three of us and we'll see what happens next. You can not play three competitions with only one good goalkeeper. "
I return:" I think about finishing the season well. Today was not all perfect, but there were positive things. Now there will be two weeks to prepare the next game and that is important. We have time to work. I hope the second match is better than today. And I feel at home. I came as a player and have gone through all the club's positions. "
Discussion with the veterans: " Simple and simple. The speech has to reach the players. We finish better than we started and that means we are physically well. Now you have to work in small arrangements. We will work with those who do not leave with the selections so that they recover good sensations. Do not markWe have many goals, but we generate danger ".
Photos from as.com