Division of opinions among the pilots for the extra point
Hamilton sees it interesting, Vettel does not expect "many changes", Ricciardo does not think "he decides a championship", Verstappen hopes to "play with that" ...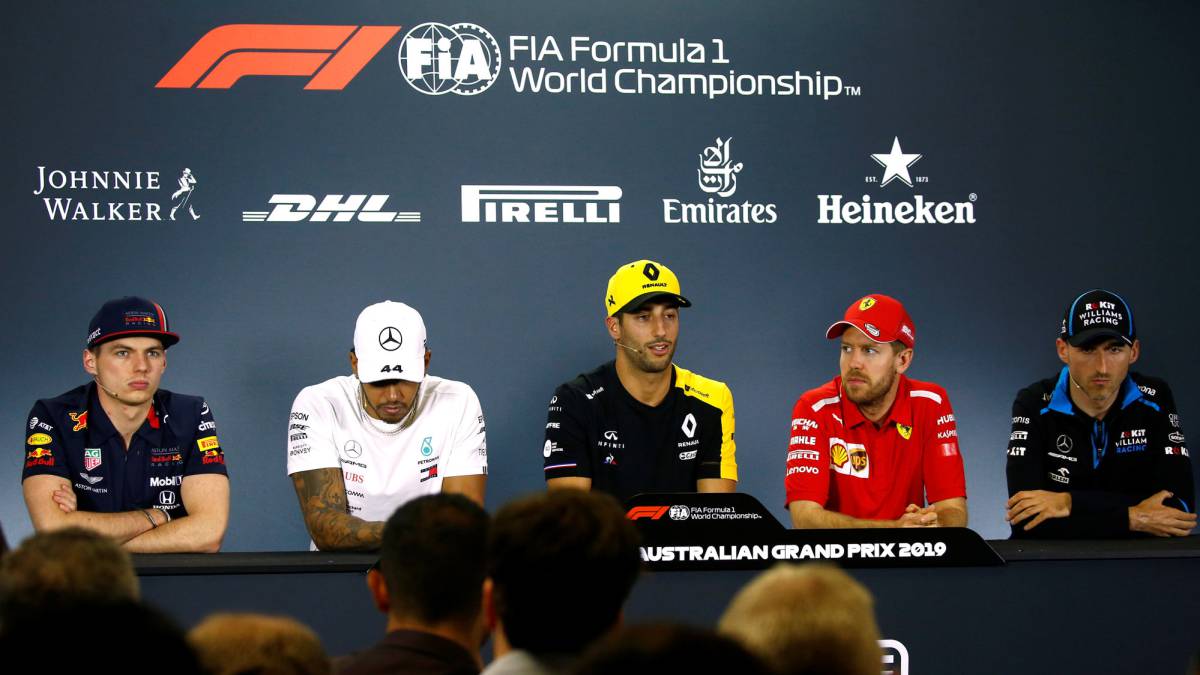 It is one of the main novelties of the 2019 season: the author of the fast lap will add an extra point in the 2019 classification whenever the race finishes in the top ten, a usual practice in the F1 of the 50s. He also speaks in the Melbourne paddock, and the pilots begin to give their opinion on a strategy maneuver that can begin to be seen in the final laps of the Australian GP. Lewis Hamilton, to begin with, sees an opportunity: "It's 21 extra points, so it should be interesting to see how people try to get them."
Sebastian Vettel is more skeptical: "I do not expect many changes. races, there we will know if it is really a change ". Max Verstappen, on the other hand, has called his attention: "It may be fine, but it can also go against you if you are fighting for a title, time will tell if it works, but surely you can play with it as a team ".
Daniel Ricciardo celebrates that only those who sign a top-10 can achieve it: " When I heard it at the beginning I thought it was for everyone and ... it's good to be restricted, because that way you potentially have something to lose when you enter the 'pit' lane 'to put new tires. " Although he says: "I do not think he decides a championship, maybe he does, but I do not think so."
Who paid little or no attention to him is Robert Kubica for obvious reasons related to his Williams: "Unfortunately, it will not affect us much (laughs) But, yes, it is an extra point and it can generate strange situations at the end of a race with cars stopping, maybe we will see three or four cars stopping and it can have a domino effect ".
Photos from as.com