Czech 'David Luiz', star after rebounding in Nervión
With a physical resemblance to the Brazilian, scored the 2-2 against Sevilla in the first leg and has just been called with the senior team.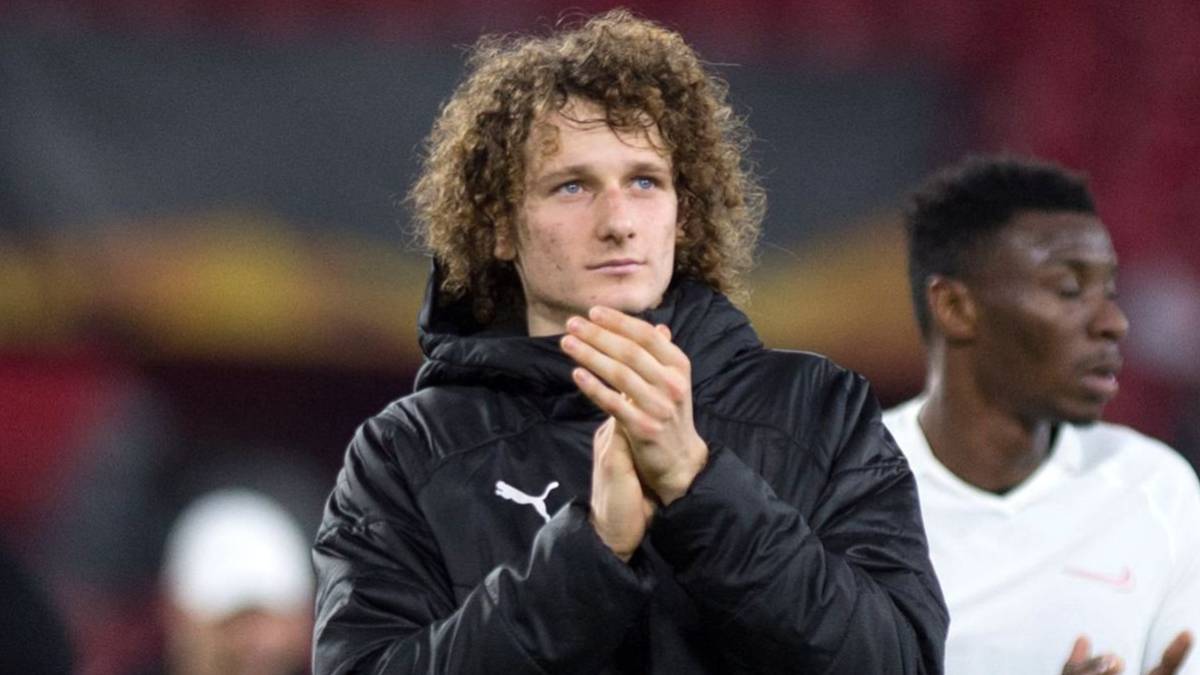 A corner kicked from the left, a clearing of Wöber and a 20-year-old boy who receives a bullet in the shoulder and looks for the ball at his back as it almost sneaks through Vaclik's squad, injured in that same play after hitting on the stick. His name is David Kral and his goal, 2-2, can put Slavia Prague in the quarterfinals of a continental competition after more than three decades. Kral, which begins to be indisputable for its technician Jindrich Trpisovský although it arrived in January: they call him, for that curly and long light hair, the 'Czech David Luiz'.
"And it could be worse, because the hair I take care of him, otherwise I would have him as crazy and curly as Carlos Valderrama, "jokes the versatile midfielder (he can also play central) of 1.87, which the Sevilla goal, among other things, was worth two days ago the call with the absolute that runs Jaroslav Silhavy.
2-2 that so casual against Sevilla has begun to make him a star of his country, where his football qualities are appreciated and, in this age of social networks, a peculiar physicist, So similar to a Brazilian soccer player no less peculiar. "He has that hair on his head, but he has it very well furnished, both on and off the field," jokes his coach, Jindrich Trpisovsky.
Photos from as.com