A goal in the minute 118 left to the hispalenses equipment outside the Europe League after an agonized game and full of alternatives.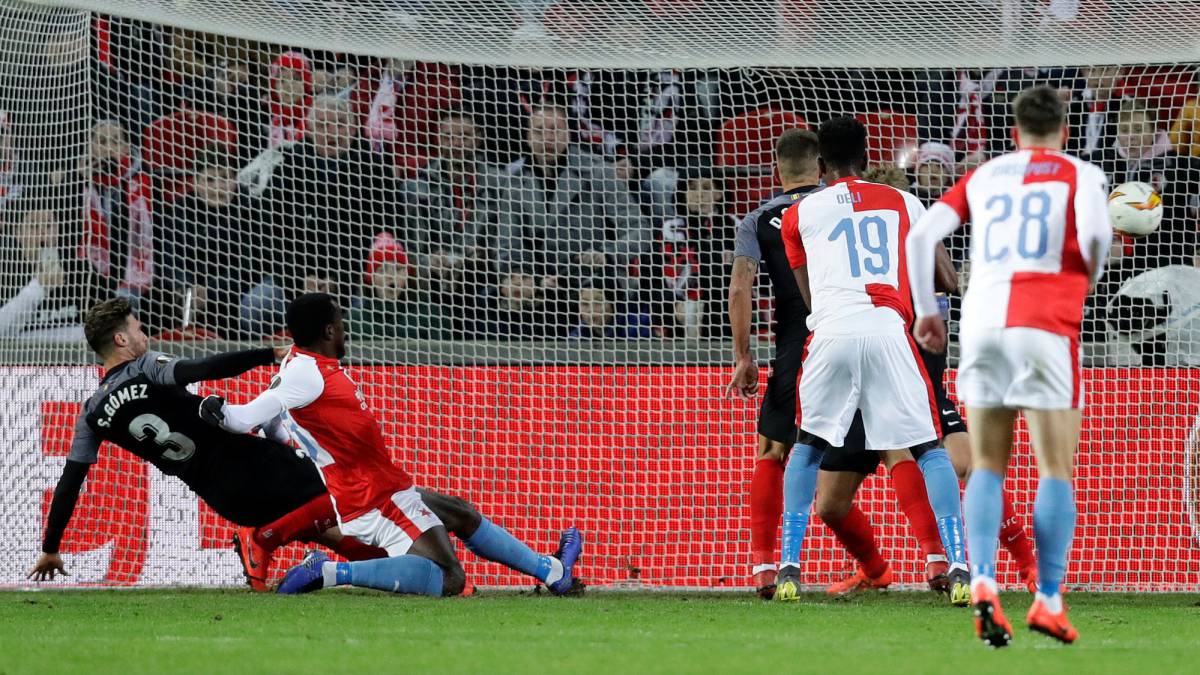 A goal in the last minute after a thousand rebounds and no punts, almost comical, tumbled Sevilla in the last minute of the extension. He fell the Rey of the Europa League and he did it in the most painful way and with the most sequels. The epic that so many times accompanied the Nervión team in its continental epic has changed. Now, after getting up so many times, I may have finished a cycle. At the moment Pablo Machín, who saved a match-ball by winning the Real Sociedad, is very touched. Possibly the position is played in Cornellá before the international break.
The stadium is called Eden Arena but the teams receive them in the heating Highway to Hell (Highway to Hell) de AC / DC. Also it sounds Eye of the Tiger, of Survivor, BSO of Rocky and an entire ode to the resilience. To the sound of the two songs he danced the Sevilla 119 minutes, prevented in attack by an infamous turf and accusing the same defensive incapacity that condemned him lately, especially away from home. Thus, Ngadau finished off a corner that had been walked without clearance throughout the Sevilla area to open the scoreboard in the quarter of an hour.
Promes was the best of Sevilla. Deep, with overflow and auction. The Dutchman sent a ball to the crossbar and struck by his band half a dozen times before Kolar, the local goalkeeper, knocked him into the area. He converted it Ben Yedder just before rest and had to re-row the Nervión team again after him. Penaltito from Navas to Boril to convert Soucek (46 '). He had not appeared Munir in the whole first part, but he did how he did it in the second: from 25 meters, left-footed to the square to tie it (2-2, 54 ') .
Equalized elimination, truce in the areas, only broken by some stopped ball of Slavia (dramatic, almost always, for Vaclik) and another strategy of Sevilla reaching the 90 'that Ben Yedder nodded without force, at least enough to avoid the extension.
Substitute at the end, Mudo Vazquez seemed to silence the Czech coliseum with a header to center, of course, of Promes. But this Seville hardly knows how to defend itself. Van Buren, another change, madrugó Sergi Gómez and shot at leisure to prolong the suffering and chew the tragedy. A tragedy that came when nobody or maybe everyone expected it: at the last minute of the extension, when there was only time to grieve.
Photos from as.com