Cheryshev, the great attraction of Valencia in Krasnodar
The Russian international, demanded by fans and media, received at the hotel of concentration several admirers of his and Valencia.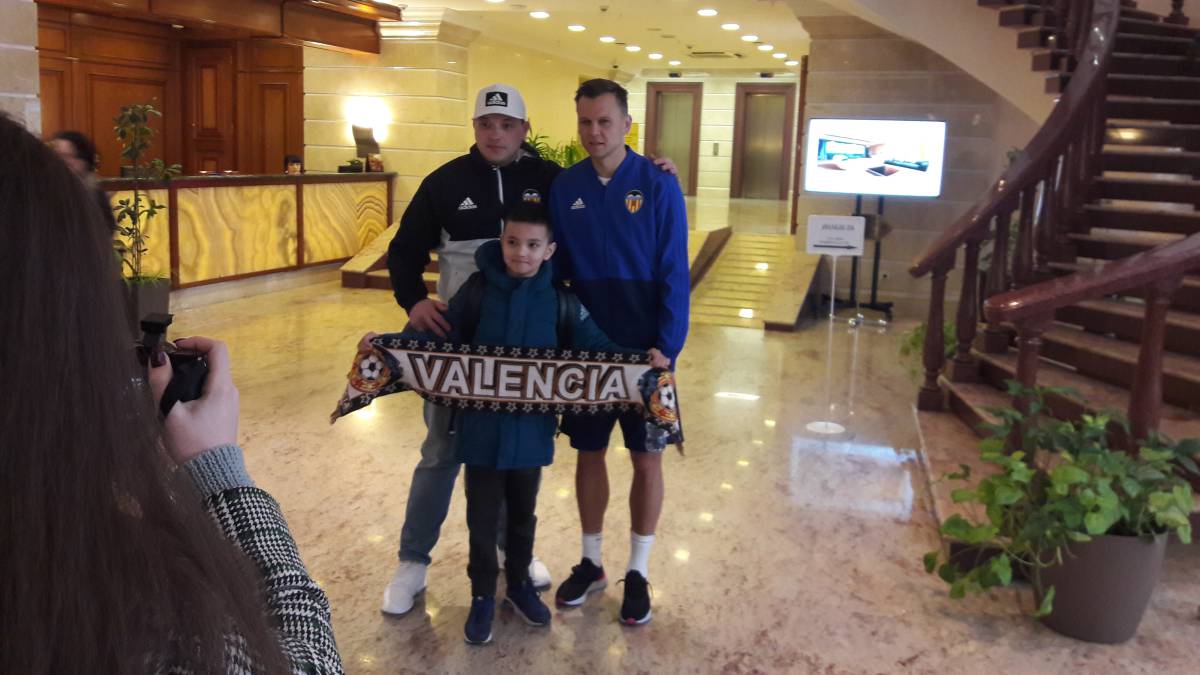 Denis Cheryshev is the real star
in the concentration of Valencia in Krasnodar. The Russian is in his country (although he grew up in Spain) and
are numerous requests that have an autograph or a photograph
on the part of fans. The Valencian attendant in the hall of the hotel to several fans who gathered at the Intourist hotel in Krasnodar and then retired to his room to rest, before the stretch session scheduled in one of the rooms of the hotel, facing the game of this afternoon.
The Russian media are also very aware of Cheryshev
during their stay in Krasnodar. In fact, at the press conference of Marcelino and Wass, yesterday,
interpelaron the
coach asking him why he had not been chosen to appear before the media. The press officer of the club explained that he did not go to press conference since he already spoke in the previous tie, against Glasgow Celtic. The player spoke in
VCF Media
of the situation: "
Tras the World Cup (he scored four goals with Russia), soccer in Russia is more loved
, as I feel, but today there will be no friends and the important thing is to win ". On the stadium, Cheryshev explained that the
Krasnodar Stadium "is one of the best stadiums in the country
, but we have to focus on the green, which is the important thing" . Cheryshev was part of the group of players who came out around the hotel to complete the walk before the meal in order to stretch the legs. The players took a short walk because the low temperatures, although it no longer snows, did not invite to extend the lap too much.
Photos from as.com