Bautista remains intractable: fourth consecutive victory
The Spanish Ducati gave another exhibition in the first round of the Thailand event and defeated the defending champion, the British Rea.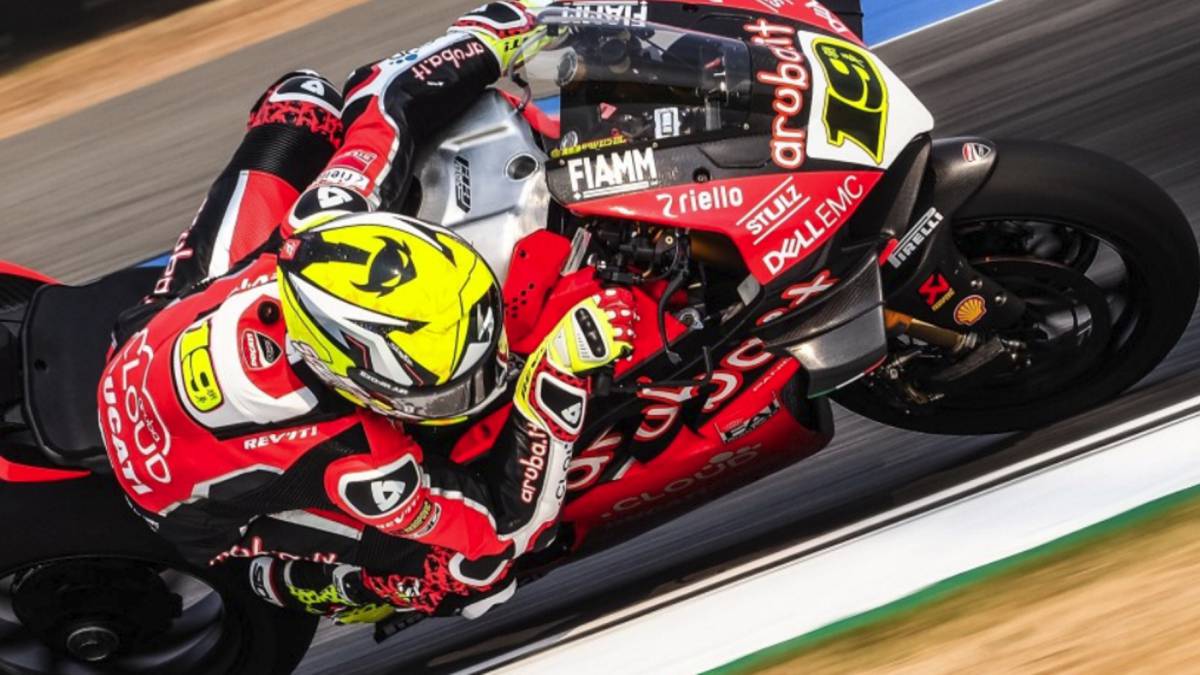 The Chang International Circuit, Thai track located in Buriram that hosts the World Superbike was an excellent touchstone to see if Alvaro Bautista would continue to dominate the category, which has just arrived, with as much ease as he demonstrated at the premiere of Australia with its three victories. And that of Talavera began in a stratospheric way by signing a pole that raised, if that were possible, the temperature on the Thai track even higher. The 1: 31.912 Ducati rider broke the record and became the first to stop the clock before 1:32, in addition to put four tenths to the arrival of the Spaniard of 34 years, great dominator of the World Cup in the four last years, Jonathan Rea and his Kawasaki.
Legaba the moment of truth, the first round, of the three planned, in the layout of Thailand and not more turn off the traffic light was seen that the battle would be glorious. Rea threw himself like a cannibal and overtook the Toledo to try to impose a rhythm that would allow him to escape. However, Bautista tempered the nerves and stuck to the British with Lowes very close to the wheel of Ducati Spanish. The three put on fast ground in the middle while the others could not do anything to avoid it.
The calm almost turned into tragedy on lap two when Bautista passed to Rea and it closed the track touching both of them and bringing almost to the ground the leader of the Mundial. Fortunately, it did not happen. Rea took advantage of the situation to force the pace even more and try to escape while Bautista was now sticking with Davies. From then on, a return battle began with two opposing objectives. Rise up from the second lead and Bautista close that second to be able to take advantage of the slip at the moment.
A 13 laps remaining Bautista hunted Rhea and arrived with a desire to war after the action of the world champion in round 2. return of marking resulted in the unleashing of the fierce attack of the 125cc world champion in 2006. Adeletemiento of book and start-up of a furious rhythm to the handlebar of the Panigale V4 R completing fast lap after fast lap. Rea tried it for all the media, but could not avoid the fourth consecutive victory of the Spaniard, who gave a new lesson in piloting ... despite the scare that took eight laps to go and almost caused a fall. At the end 8.217 in goal with respect to Rea. Third was Lowes and Jordi Torres finished eleventh.
RESULT OF THE CAREER 1 OF THAILAND SO GOES THE WORLD SUPERBIKE
Tomorrow Sunday, 07:00 and 10:00 hours, the racing program of the Buriram meeting will be completed.
Photos from as.com