Bautista defends the leadership of the World Cup in the territory of
The Ducati Spaniard arrives in Thailand with thirteen points ahead thanks to his triplet in Australia. The Irishman has dominated in Buriram in seven of the last eight races.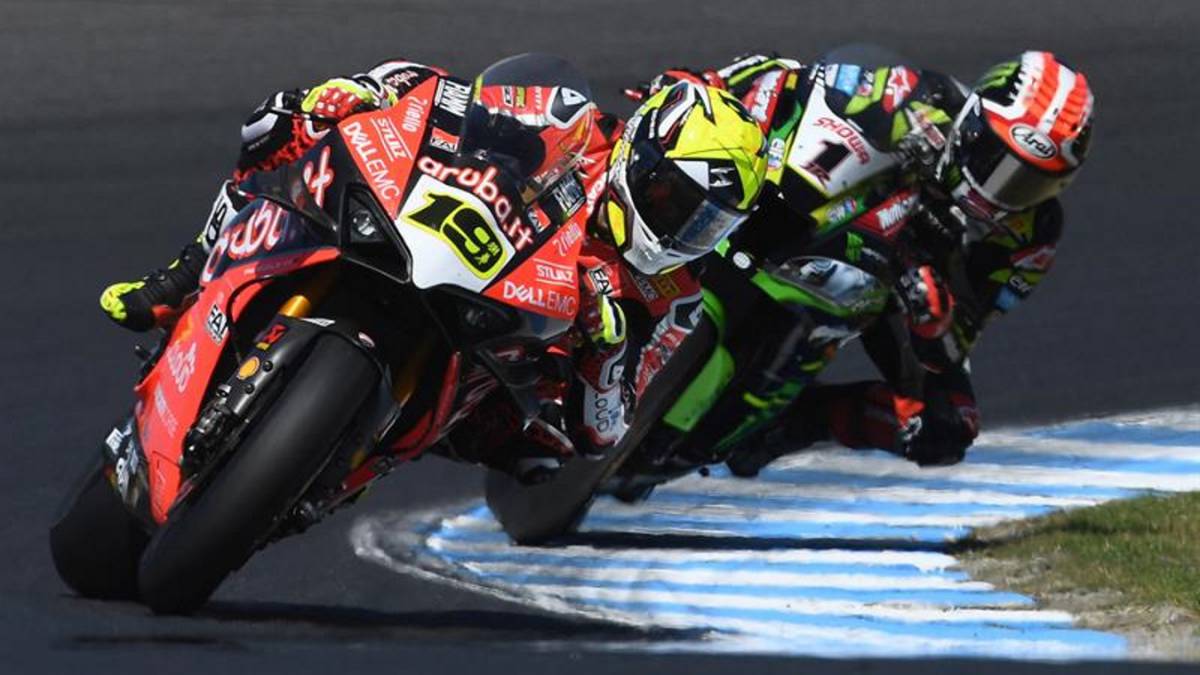 Alvaro Bautista arrives at the second date of the World Superbike after his exhibition in Phillip Island. Three overwhelming victories that in some way have brought some uneasiness and surprise to the box of Jonathan Rea and Kawasaki. This was recognized by Guim Roda, Team Manager of the KRT (Kawasaki Racing Team) , after the treble of the Talaverano in his debut in the category: "I am a bit confused about the performance difference between Bautista and the rest of the Ducati. adaptation has been fast, at least in a circuit that knows, we will have to see how it works in other circuits ".
The truth is that for Baptist the Phillip Island circuit is a fond memory since there he was proclaimed 125cc world champion in 2006 with Aprilia and there he achieved in 2018 his best result in MotoGP of that season, at the controls of the official Ducati of Lorenzo, low due to injury. But it is no less true that Rea a is doing well in Buriram: in Thailand the Irish doubled in 2015, 2016, 2017 and won the first round of 2018, in which the second victory was for Chaz Davies, even with the bi-cylinder of the Borgo Panigale factory. "I do not know if Buriram is a Ducati track or not, you have to go and see what happens", indicates Bautista.
One data that portrays the difficulties that the Spanish pilot will encounter with his Panigale V4 R. Difficulties that will have to be add the characteristics of the Buriram circuit and the high temperatures expected for the races. "Our rivals will be difficult to beat, so we must stay focused and work very hard over the weekend" , analyzes Bautista before jumping on the track. " We go to Thailand with the same mentality, I now know the feeling with the bike, and I'll try to find it there too, it's still a completely new bike, and the potential is high, but we have a lot of work to do to get 100%." , sentence.
Rea, for its part, hopes to continue to find battle in its new rival, and also warns: "Last year we finished well behind Melandri in the first race, and then we won the World Championship with almost 200 points. of advantage ". In addition, the Kawasaki driver insists that the championship is very long: "I like the competition, it turns me on, but it will be necessary to see after a few more races, you really understand what the competition is like when you arrive in Europe. faced in a Grand Prix! ". And in Thailand, the second will come with the score three to zero for the debutant.
Schedule of the Thai GP FRIDAY March 15
04: 05.30: 20 WorldSBK - FP1 05: 30- 06:15 WorldSSP - FP1 09: 00-09: 50 WorldSBK - FP2 10: 00-10: 45 WorldSSP - FP2
SATURDAY March 16
05: 00-05: 20 WorldSBK - FP3 05: 35-05: 55 WorldSSP - FP3 07: 00-07: 25 WorldSBK - Superpole 07: 40-08: 05 WorldSSP - Superpole 10: 00 WorldSBK - Race 1
SUNDAY, March 17
04: 00-04: 15 WorldSBK - WUP 04: 25-04: 40 WorldSSP - WUP 07: 00 WorldSBK - Superpole Race 08:15 WorldSSP - Race 10: 00 WorldSBK - Race 2
Photos from as.com