A Lorenzo faces his fall in Qatar: crack in a rib
A TAC reveals a new injury caused by his stroke in the FP3 of Qatar. It will take him a month to recover, but he will go to Argentina.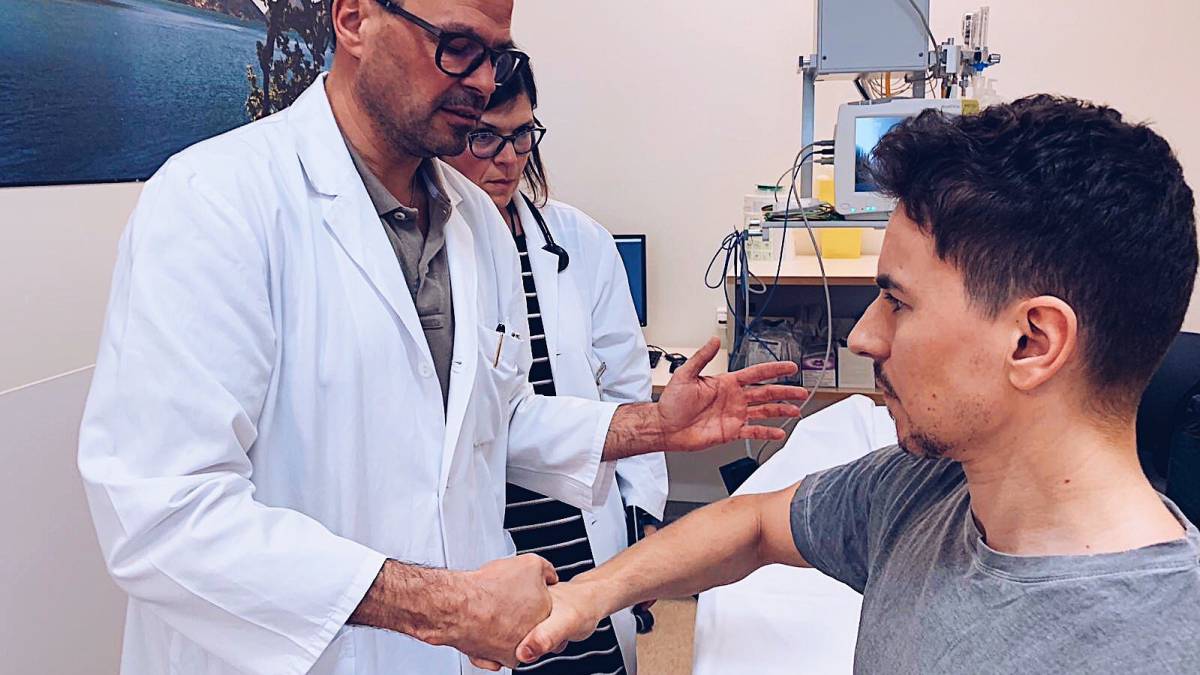 You have not recovered from one, and you have another injury to worry about. The strong blow suffered Lorenzo during the FP3 of Qatar, when he fell on his back when he was fired from the Honda by ears, has had consequences for the Mallorcan as revealed by the TAC that has been done in a clinic in Lugano, the Swiss city in The one that resides: has a fissure in the first rib on the right side. And what does that mean? What will it take from three weeks to a month to recover completely.
¿Do you think it is for him the GP of Argentina? Despite the fact that the second round of the MotoGP World Championship is within two weeks, Jorge himself has taken charge of ensuring his presence at Termas de Río Hondo through the following message on his social networks: "TAC done, first rib fissure on the right side, from three weeks to a month of recovery Lucharemos in Argentina! ". So his intention is to run there, but to do so will have to receive the approval of the doctors of the Mundial.
This new injury will arrives at Lorenzo after starting his new stage in the Repsol Honda with a poor debut in Losail when crossing the 13th goal and, what is more worrying of all, without having recovered one hundred percent of the scaphoid tear of the left wrist of the one that was operated in mid-January. "The impact was very strong and my back hurt immediately", commented Jorge after the fall. The first you have with the Honda (then suffered a lighter in the classification) and has already done damage.
Photos from as.com