A great Westbrook (31 + 12 + 11) defuses the Nets' rebellion
Those of Brooklyn were winning of 10 to the rest, but the base, in the best moment of the season, happened to them over.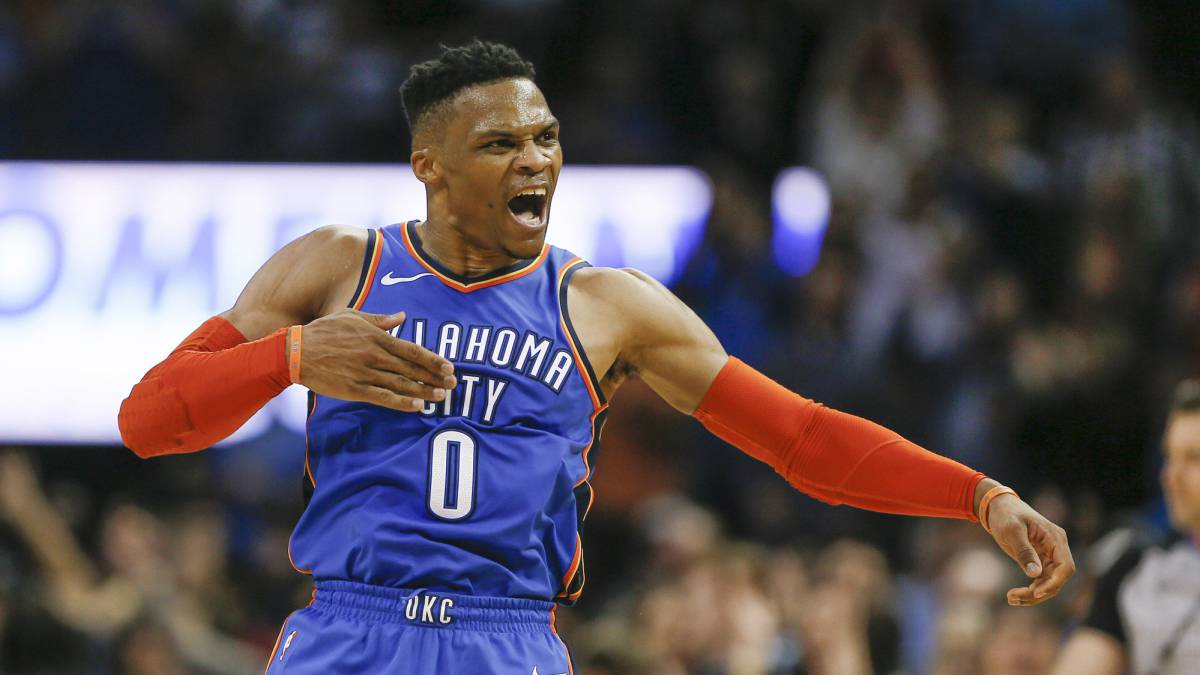 The Brooklyn Nets came to Oklahoma City with the batteries charged after the beating that got the Pistons in the direct duel for the sixth place in the East. All that energy was noticed in an excellent first part, with a D'Angello Russell (14 + 4 + 7 + 3) making the his and the rest of the comrades spinning around him to manage to deactivate some Thunder that came to be seen more of 15 points below in the score.
The lead to rest was 10 points in favor of the visitors, but a partial 20-6 start for the locals changed the course of the game. Paul George was one of the great architects of that turn. With his 3 triples of the night during that space of time, the forward returned to play at a great level after several games very fallon. He finished with 25 points, 9 rebounds, 3 assists, 2 steals and 2 blocks.
Spencer Dinwiddie (25 + 5) did not want to give up and gave another push to the Nets, who managed to maintain equality between the end of the third quarter and the beginning of the last. But by then he was already seeing what Russell Westbrook had prepared. A special of the best of the house. The base is sweet, playing as in his best moments, pulling that gives pleasure (52.2% in field shots, 50% in triples) . Right now he seems a player capable of everything and not only in the individual, also in the collective.
His party was the 40th with a triple-double of more than 30 points. They were 31, with 12 rebounds, 11 assists and 3 steals. The fourth final was his and there were no answers from Brooklyn. The Thunder recover the third place thanks to the defeat of the Rockets and a series of five very complicated games ahead: Pacers, Warriors, Heat and twice with the Raptors. If they get well out of this stretch of the season in the last seven games could confirm something that has cost a lot but now seem to have at hand: the field advantage in the first round of playoffs.
Photos from as.com