1x1 of Atlético: the trident is still very green
Griezmann, Costa and Morata were put together in San Mamés but Simeone hardly generated any danger.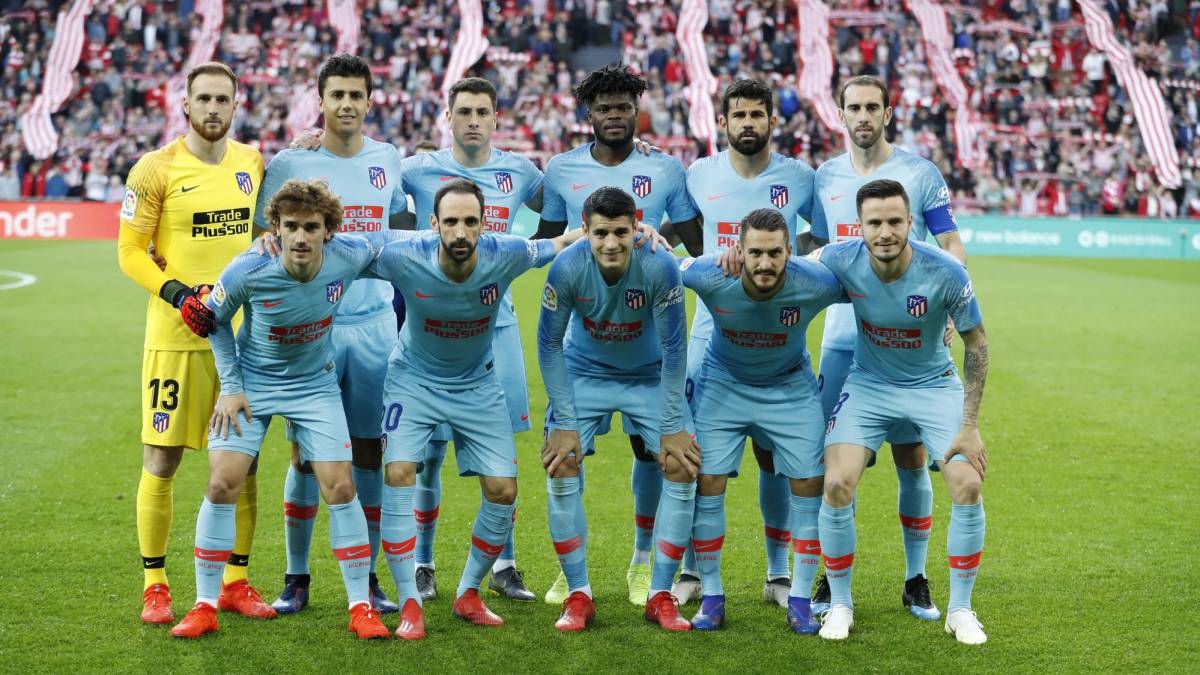 Oblak. Overwhelmed with concentration when he was not surprised by Ibai in the 35 'and put a magnificent hand. In the 58th minute he did not give Williams the option either, blocking his shot well.
Juanfran. It surprised the right thing and it was more by the difficulties of the center of the field to find him with speed that because it was not offered. He tried.
Giménez. Attentive to the arrival of Raúl García from the second line and aggressive on Williams. Córdoba won the dispute that ended with Williams' goal. He trusted and paid for it. Then he threw himself to hinder Kodro with the bad luck that he deflected the shot so that Oblak would not arrive.
Godin. He chose to prevent Williams, trying to intervene before he accelerated. It was wrong in the 35 'when it fell to the left to persecute the battering ram leaving the space so that Ibai proved to Oblak.
Saúl. With will but with little depth. It was another of those allowed with Raúl García. From the left side he does what he can.
Thomas. He improved something with Griezmann ahead. His most successful appearance of the first half was the ball that put the space to the French and ended with the demolition of Yerai. In the second time, the whiplash that forced Herrerín to show off. Poco.
Rodrigo. They were stiff with Raul Garcia who tried to press him in the back and get him out of point after seeing the card. He dressed well. Something slow in the circulation. He risked something after the 1-0 and went higher.
Koke. The player with the clearest ideas of the first time, whether for short support or to try to look fast in vertical. With the change of system in the second time was losing weight.
Griezmann. It started from the right, but with a lot of freedom. After a couple of initial flashes went off. He looked for a diagonal ball from Thomas in which Yerai ended up knocking him inside the area. After the break, Simeone brought him closer to the area and improved his team from the playmaker.
Morata. He struggled to stretch the team playing on his back, he got something in the final stretch of the first part, which did not receive a single center to the area with option to finish. It started the second incisor, but without disturbing Herrerín either. He did not even hit the 88 'empty door.
Costa. It began imprecise and heavy, without hitting in the moment of choosing. Something uncomfortable without being reference and misplaced. He did not find his place in the game at any time. Far from his best form yet.
Correa. Entered by Juanfran with the score against to try to connect with the forwards. It had hardly come into play when Atletico fit the second. Without transcendence
Photos from as.com