Williams changes colors to shine again with Kubica
The British team leaves the total target and recovers the blue. With the return of the Polish and the irruption of Russell, they hope to get closer to the podiums.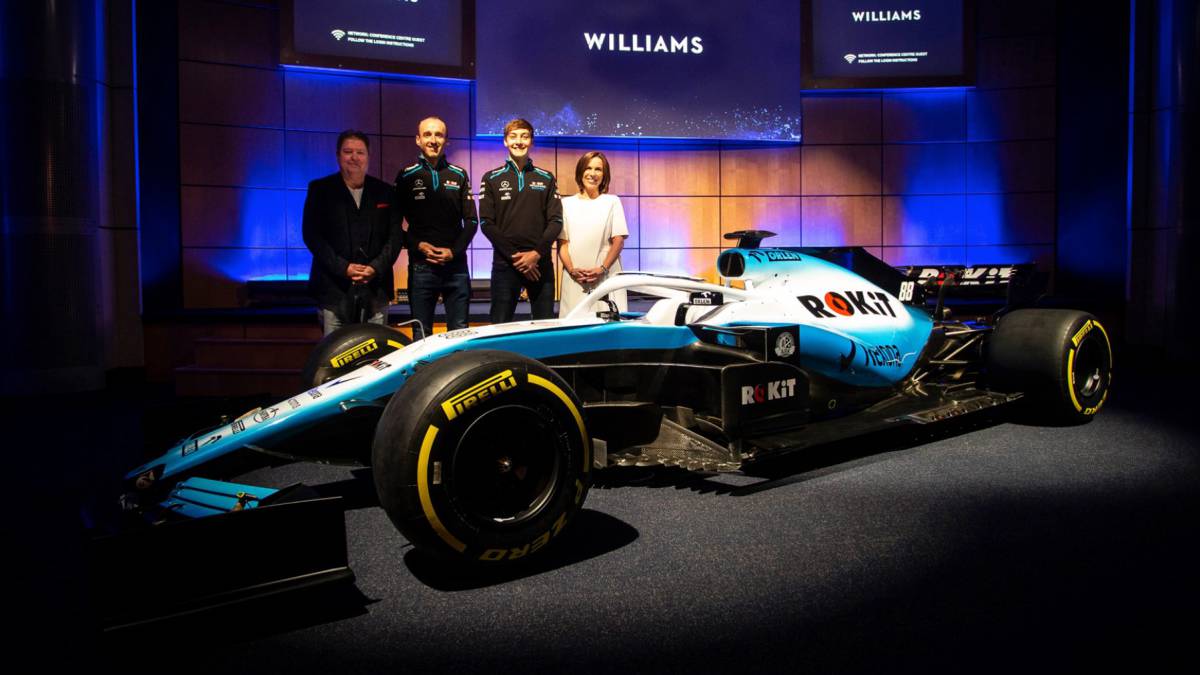 Williams, a historic F1 driver in distress, changes course in 2019. No more paid pilots and Canadian capital, this season they hope to solve their chassis problems with two exciting names. George Russell, 20, is the star of the Mercedes quarry and in the last two years he has won GP3 and Formula 2. Y Robert Kubica, 34, does not need a presentation: the Pole who shined in the World Cup returns eight years after the serious accident that changed his life in an Italian rally and after showing that his left arm, damaged from that event, does not prevent him from driving a car of the highest level.
The colors of the car also change, the FW42 presented this Monday at Grove: without Martini the total target is gone and the blue returns, although in a lighter tone than that of the last decades. Enter the phone brand 'Rokit' as the main sponsor of the team. And with these new airs and new names for the box, they hope that the team led by Claire Williams and Paddy Lowe can take advantage of its great Mercedes engine to get closer to the Podios.
"Last year was very hard for us, but I think we have not lost practically anyone from the team during the winter and I think that indicates the strength we have in Williams." Nobody wants to repeat the 2018 and the goal should be to progress, a team does not go from being fifth to being tenth without any weak point, we have worked hard and in Australia we will see how we are doing, "said Claire, team leader. As for his new pair of pilots, the daughter of Sir Frank Williams does not hide the expectation: "It will be very exciting to see you, we have gone through many transformations in recent months and George and Robert are the essence of the Williams of the next generation ".
Photos from as.com