The feminine campaign begins: "Bet for our sport"
Lotte Kopecky won the first edition of Volta in the Comunitat Valenciana de Mujeres, a race in which the Movistar premiered in 2019.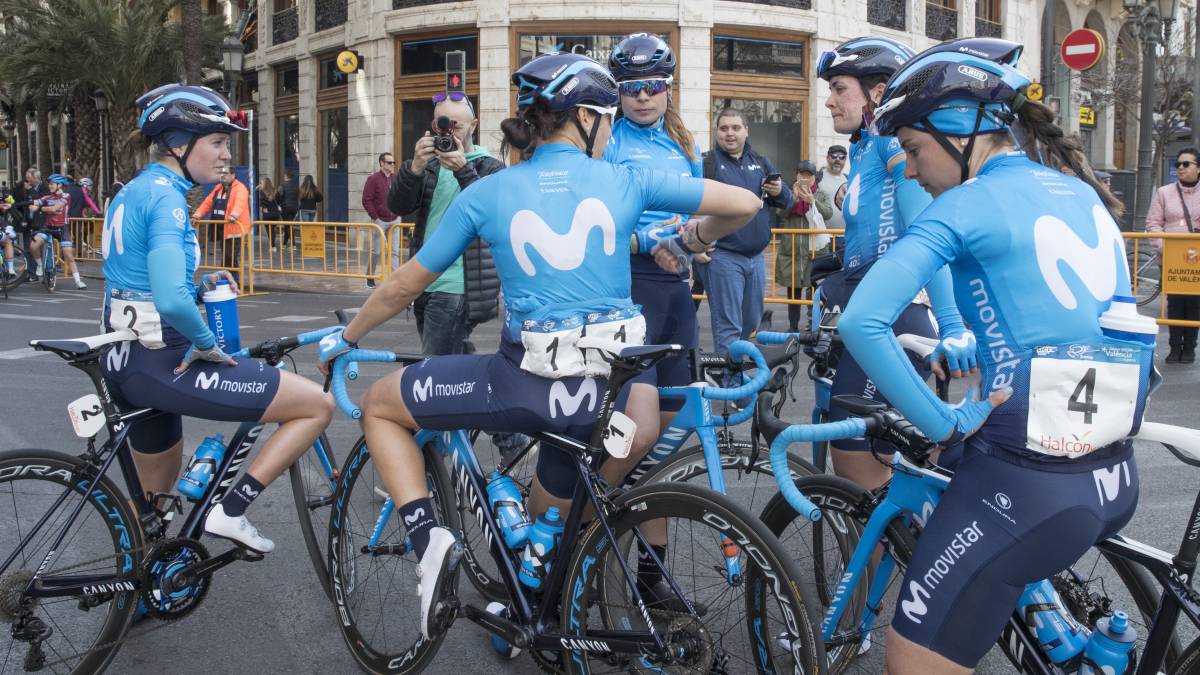 La Volta a la Comunitat Valenciana organized the first edition of her female career. Silvia Tirado, exciclista and director of the appointment, assures Ace that they tried to equate it in everything to the masculine one: "We completed the recorrido of the fifth day of the men, the 88,5 kilometers. With our regulation they distribute 6,650 euros, 2,435 for the winner. According to the regulations of the UCI would correspond to 300 and peak, but we decided to endow it with the same prizes as if it were a test of a male day. In this sense we are pioneers, and we have already started the road of equality by mixing hostesses and stewardesses in the podium ceremonies of the boys. "
Venció Belgian Lotte Kopecky, 23-year-old sprinter of Lotto Soudal, world and European champion of track. 19 squads participated, nueve of them Spanish: Movistar, Bizkaia-Durango, Sopela, Eneicue, Massi-Tactic, Belori, Delikia, Rio Miera and Aleata-Farto. The telephones got 15 victories in 2018, which allowed them to reach a place among the 15 teams with the right to compete in any competition of the UCI Women's World Tour calendar. In this 2019 they have Sebastián Unzué as manager, and Jorge Sanz continues as sports director. They launched the campaign in Valencia, including the debut of Sheyla Gutiérrez, her star signing.
Unzué explains the infrastructure they have: " We have two cars, a caravan and a mechanical van. As a fixed staff, 12 runners, Jorge de técnico, Gari Baños de masjista and Manolet Francés de mecanico. Apart, Iosune Murillo is in charge of the physical preparation and we incorporate another masseuse and another mechanic for days, when the situation requires it. We want them not to be inferior to men or rivals, but to the same height or higher. "
Jorge Sanz confirms that Movistar's landing as a sponsor has meant a turning point:" We wish to become a benchmark for our sport in Spain and collaborate with its development. We work with the quarry and provide the necessary means. Although it sounds contradictory: if they value the performance of the girls, it is that we do it well. As we log results we will get more attention and resources ". Sheyla believes that a good foundation has been established for the definitive take-off of national women's cycling: "Careers have been created, we have more equipment, more infrastructures and more support ... and a lot of desire to improve. Quality also comes from quantity. You must bet on us. I encourage everyone to follow us, they will enjoy and they will not regret ".
Photos from as.com