Márquez and his recovery: "They dismantled all the bikes"
The Repsol Honda rider has, in a video that shows how he recovers, that he is not 100% for Sepang: "They will be few laps and of quality".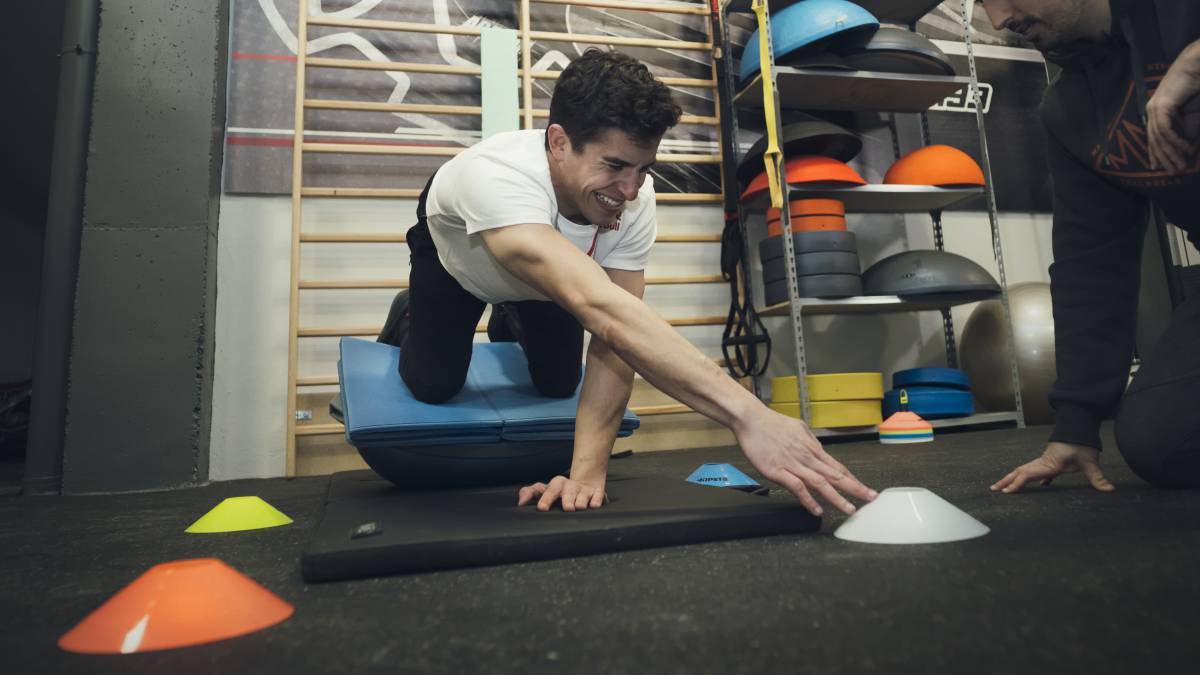 Marc Márquez has had a different winter, he operated on his left shoulder as soon as he finished the 2018 season and has spent the holidays recovering. In the absence of a few hours to start the preseason test in Sepang, the Repsol Honda rider is not yet 100% but is on his way. " I have not skipped any day, we started on December 11 and we have skipped December 24 and 25, January 31 and 1, the fair . Now these last weeks is when it hurts the most because everything is already fixed. it's psychologically because it's two and a half hours in the morning and two and a half hours in the afternoon, "says Marc.
" There are days when he's very patient, especially in the first phase of recovery, he was very calm, but then little by little when we removed the sling and had to stop a little because if he were on January 7 had climbed a motorcycle because it is the only thing he wants, "says his physiotherapist, Carlos J. García, in a facilitated video by his team in which they show what their recovery consists of.
"They took all the wheels off of the motorcycles", points Marc himself while his physio treats him on a stretcher. "But here there were orders that all the bikes were dismantled", indicates Garcia who explains what the situation of Márquez's shoulder is: "The shoulder is better now than in all of 2018. In terms of mobility we are 90% , we have a little bit left in terms of passive mobility, of what he has to do with his muscles to move the shoulder and in terms of strength we will be like in 75% or 80% . Now we are in the phase of giving stability The whole body has to react without the head hanging from the shoulder and the body reacting. "
" Until I get on a MotoGP, I will not know how I am. quality not to cause tendinitis and similar things. I am also aware that if something in training I can not go around as I would like, it is a training, we will leave Malaysia with zero points, all. I have to be prudent and not throw away the two months and all the hours I've been recovering and patience ... "Márquez finished.
Photos from as.com