'They kidnap' Marquez so that he does not roll over the shoulder
"They took me and they sat me in a chair in the office," says the five-time MotoGP champion after his 37 laps on the second day of the test.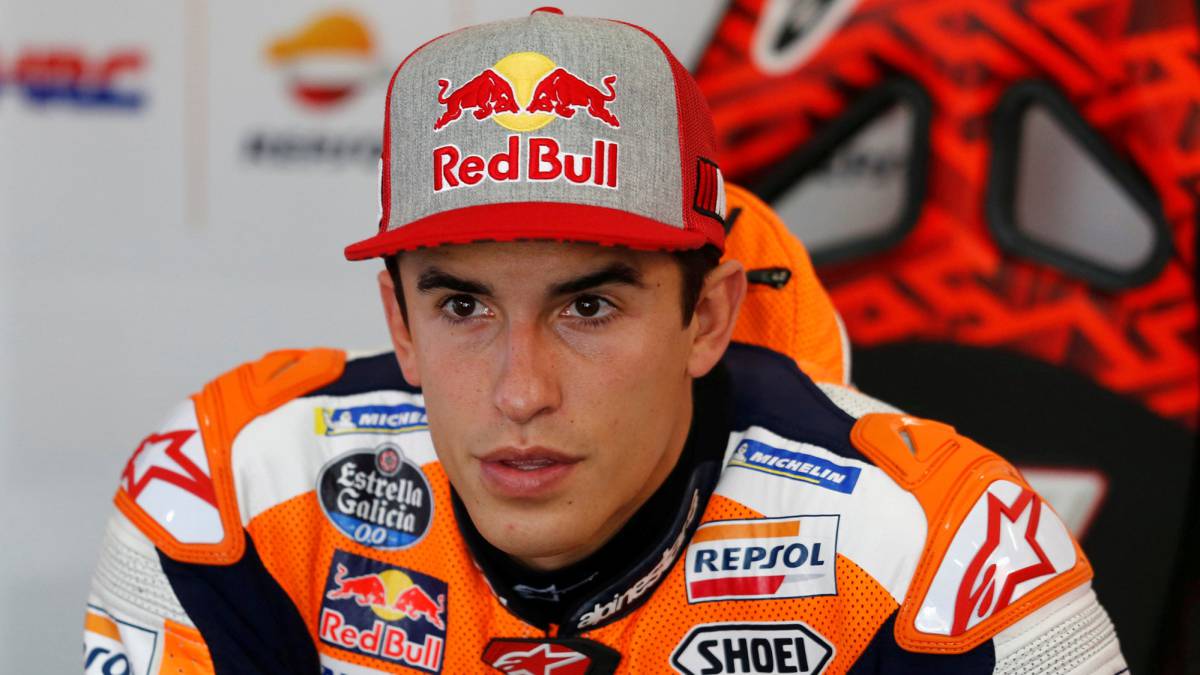 The work of Marc Márquez in the Sepang test on the left shoulder, , which was operated on December 4 to prevent him from continuing to dislocate easily is complicated. That does not stop the champion from continuing to be fast, because he was first in the opening day and fifth in the second continues, but he feels discomfort that conditions his time on the track and the Repsol Honda has had to kidnap him to sit in the office afterwards. of the break at meal time. He raised his effort to 37 laps, eight more than the previous day, but would have wanted to give many more ...
"Now you do not have to hurry, although I have it when I put on my helmet and that's why I had to stop . They have taken me and they have seated to me in a chair in the office ", affirmed resigned the champion in declarations that picks up Motorsport. The reason is obvious: "We tried several new things but we stopped because the shoulder was getting worse, and we prefer to recover for tomorrow. I lacked energy and my shoulder hurt more and more. We had planned to do more laps, but now it's time to respect the shoulder. I did not have the same control over the bike, it hurt a lot, and that's why we stopped. From the second start I saw that I had less and less energy and more pain ".
In these conditions, the technical work" is not focusing on testing details but on trying big things with a view to Qatar, the new parts and the motor. The details will be tested later, because I'm not driving as usual. Today I have verified that I need to work more physically because I noticed the downturn. I can not drive well, as I usually do, braking late and strong. I have to be much softer. I'm working the other way around the ordinary: with new tires I push less and with used ones, more. Now I could not do 30 laps in a row. I can not cool my shoulder, I have to shoot. "
The prospects for the start of the championship, in any case, are optimistic:" In Qatar I do not think the shoulder is a problem. I have one more test there, then the race. My idea is to reach Argentina 100%. I am convinced that Qatar will be fine, but I also thought it would be good here. "
Photos from as.com