"They had already made my coffin"
The Italian returns this year to Moto3 after his ugly action on Manzi in Misano: "In Italy worse things have happened and there has not been this circus".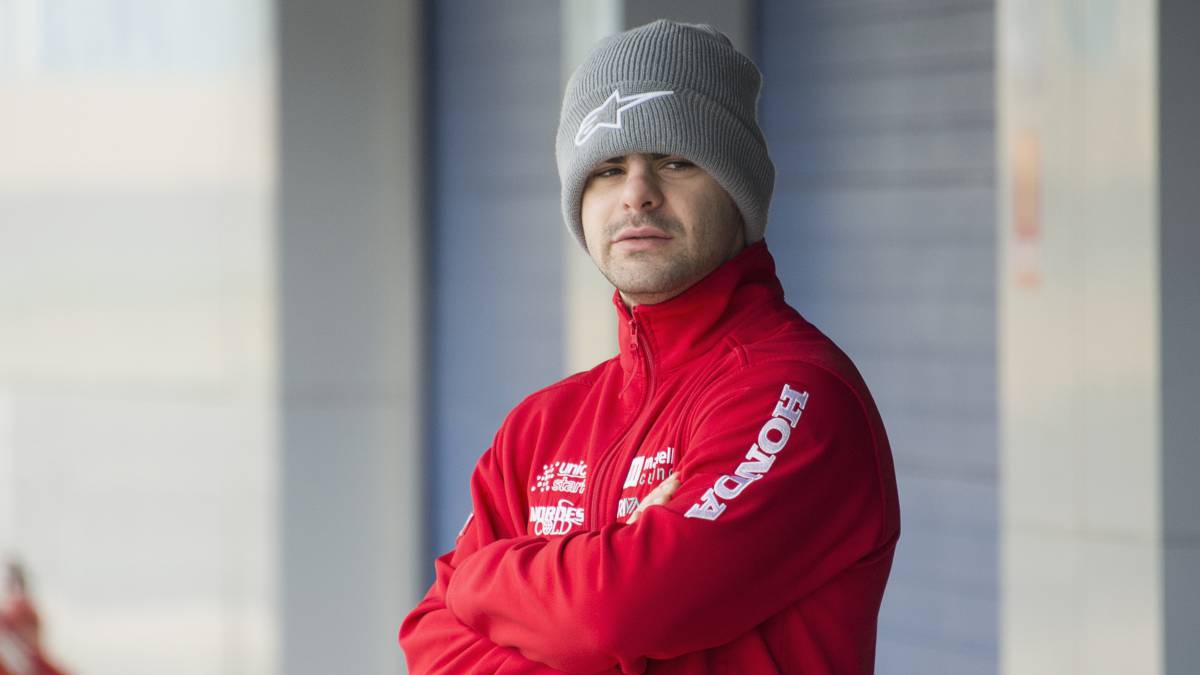 It was one of the dirtiest maneuvers that has ever been seen in a World Motorcycle race. Something so ugly that it will always leave its mark on the trajectory of its author. No matter how many years he spends, how many times he regrets or how successful he is, a Fenati will pursue him for the life of the San Marino GP. It is sure that they remember her: she touched her compatriot Manzi in the middle of the straight Misano. For that he came to give up competing, but he retracted and now faces a season in Moto3 in which he will seek redemption.
Sturned six months, Romano, 23, looks back to that Sunday and everything that caused then in an interview with the 'Gazzetta dello Sport' in which he defines his gesture as "the indignation of society". What do you mean? "I apologized, I shook Mani's hand, they sanctioned me with two races and I thought he would stay there." Everything else, from taking my leave to leave, was a domino unleashed by social networks, a real court that condemned me. appeal, they had already made my coffin ", explains.
In addition to all kinds of insults and reproaches, he even received death threats. He complains about the lynching to which he was subjected in the networks and that he surpassed "with total indifference towards what people wrote": "At the beginning it could bother, but then I saw that they did not realize what they were doing." I admit my fault, with the attenuating of adrenaline, but the one who threatens death on the sofa has no adrenaline It had become fashionable to insult me. On 'Instagram' a person writes me 'shit' once a week ".
Recognizes that no He acted well, of course, but neither did his rival: "I have been provocative several times, not only in the race, there are riders who are like that and others are more correct I am not a saint, everyone can make mistakes, but I am not interested in throwing you suelo. If I win by merit it's fine, but doing that and falling both of us would not do it, Manzi always receives sanctions. " Moreover, he believes that he has been unfair to him: "In Italy worse things have happened and there has not been this circus. There are pilots who have done things with all divine grace, now I understand how it works" .
Fenati is the first he has to turn the page to focus on his performance on the asphalt with the Team 0 team and it seems that he has done so. He dares to joke with it: "Someone even said that it is so complicated to touch the brakes of another in the race that, by the technical gesture, deserves to go to MotoGP" . In fact, he does not give up his dream of running some day in the premier class: "I see myself in MotoGP, I ran with almost everyone who is now and I even defeated some in the past". Refuses to be buried by the past.
Photos from as.com