Gorrin: "Celtic Park is crazy, but Valencia is a favorite"
The only Spaniard currently playing in Scotland (Motherwell) knows Celtic very well and analyzes for AS the tie.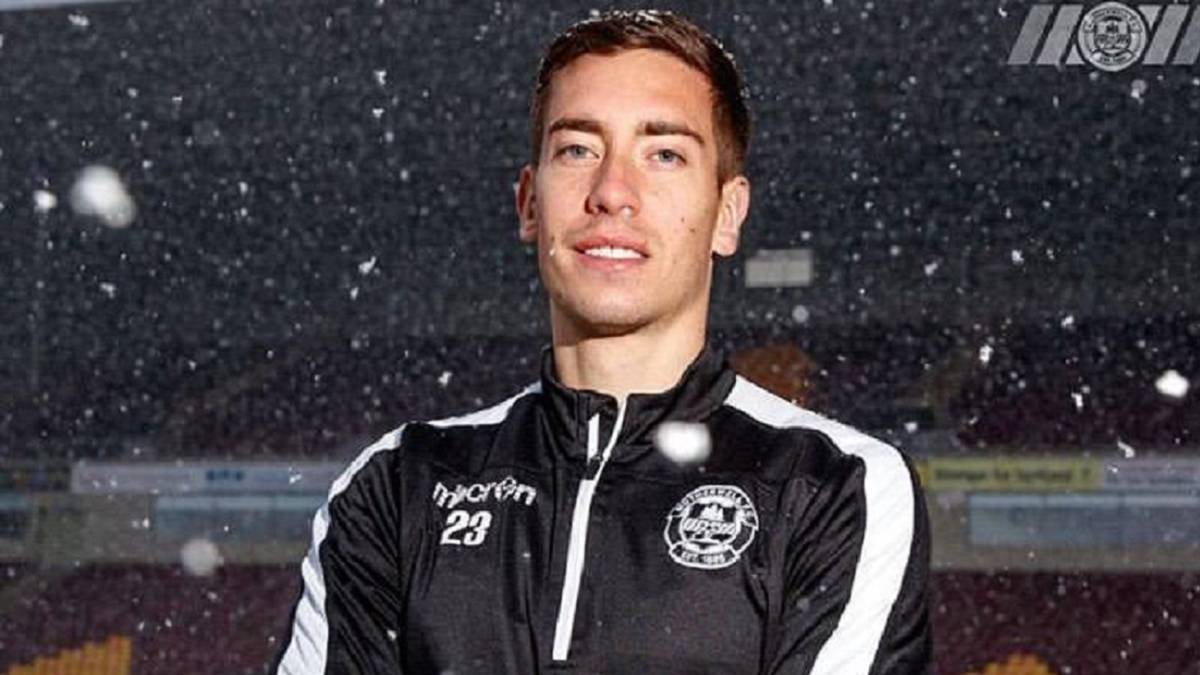 You are the only Spaniard who plays in Scotland. How is your life doing over there?
Very good. I'm enjoying it a lot. At the beginning it cost me because I had an injury. Now, I have adapted. Here the soccer is very intense. The rivals do not let you have a second for the ball and for a midfielder like me it was not easy.
Now militates in the Motherwell. But before it was in Sunderland, in Australia, Portugal and Romania. And all with 25 years ...
Salí very young of the lower categories of Tenerife and I went to Sunderland, with 16 years old. I was always struck by learning another language and playing in another football. Then, I spent three years in Australia and I went through Portugal (Boavista) and Romania (Sepsi). Now I am happy because the Motherwell is a classic of the Scottish league, is seated in First and has history because it has done very well things. This season we are fighting to enter the playoff for the title.
Su League is 12 teams alone. What do you think of Celtic?
The competition is a bit strange. We are 12 teams and we give three laps to the competition, so I have already faced them twice and I still have another game. We lost in their field 3-0 and we achieved a 1-1 in our house. Celtic likes to combine, but also looks fast for people from above because they have overflow and very fast forwards. Against Valencia they will do that.
Is it the typical Scottish team?
No believe. They have Rodgers as coach. He was in Liverpool and he likes to play well and make the field quite big. In our league they try to touch the ball, but in Europe it is different. Still, I think Valencia is a favorite. The Celtic is strong at home, but low as a visitor and Mestalla can be decisive for the Valencia pass.
¿ Who stands out on the individual plane?
Me I stay with Forrest and Brown. The first is a skillful end and with a goal, he has nine goals. And Brown is rocky, a wall, a guy hard to beat.
Will his weak point?
Diría that the laterals. Valencia can hurt with Soler, Cheryshev or Guedes.
You are midfielders. What battle awaits in the center of the field? Do you think it will cost Parejo to take control?
The truth is that I think it's a perfect match for Parejo and Kondogbia. Dani is in a great moment of form and can handle the team anywhere. In addition, if you play Kondogbia, I think you will have work to stop the fast contras of Celtic and those transitions in which they look for their strikers.
It is expected ambientazo ...
Celtic Park is impressive. It is a pass that stage and more in European nights. People go crazy. Everything is crazy. It's a religion, they live football a lot. It is true that the myth that they applaud the corners as if it were half goal and sometimes, it is. I was lucky to see a Champions League match this season and it's amazing. You can not even imagine the decibels that exist in that stadium. I insist, it is one of the most beautiful stadiums where a footballer can play. But weight to everything, I think that Valencia has more staff and arrives better.
Photos from as.com