Calero recognizes that it is close to renewing with Valladolid
The center spoke after many weeks of silence: "If I had left it would have been for the clause and with full agreement of the club"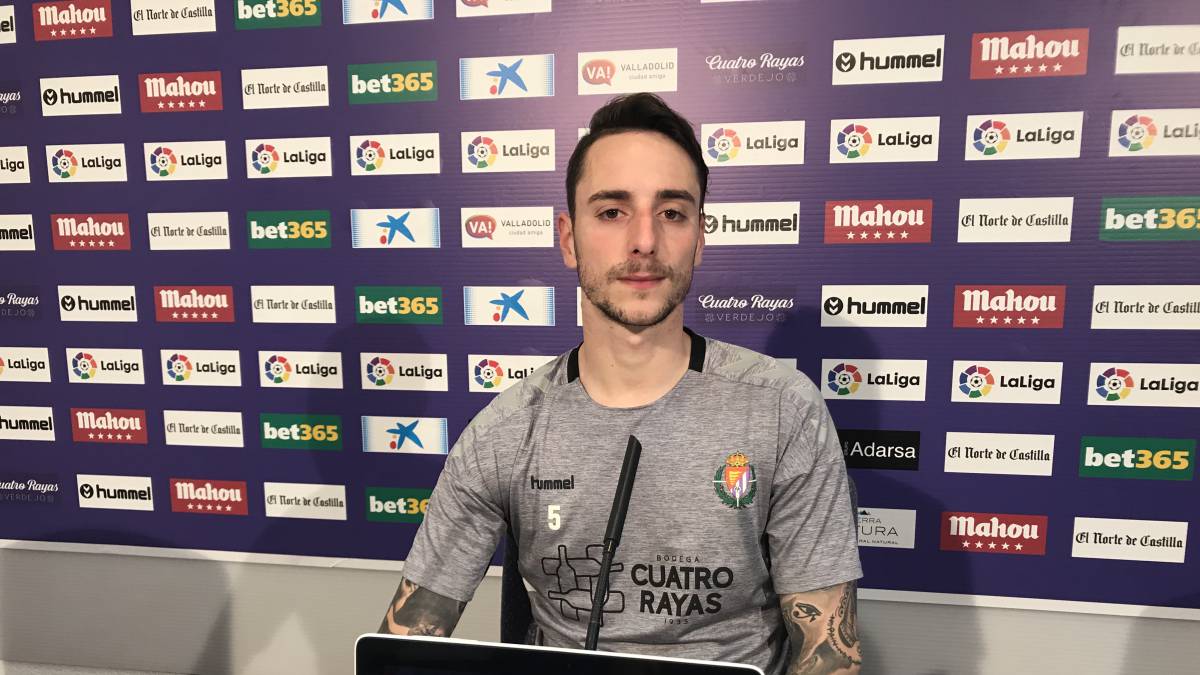 After many weeks of silence and after serving his penalty game the central Real Valladolid, Fernando Calero, attended the media: "Luckily I saw the team very well (against Villarreal), so happy despite having seen from the stands. When you play many games it is logical that you have a small physical and psychological downturn, the goal is to recover my best level again. " Regarding his immediate future, the Boeclano pointed out: "Now that everything has happened and we are calmer, I think it is time to take up the theme of my renewal. Nobody knows what can happen, two months ago I was away and now I am closer to renewing. I would have left only for the rescission clause and with full agreement with the club, never behind their backs. All the interests that could arrive were transferred directly to the club ".
Calero did not deny the interest of Dortmund, although he concluded:" Just as they want you, they can love five other players. I did not have any concrete offer. Things always go slowly, when something has to happen, it will happen, but I will be here until the end of the season. " The central acknowledged having been upset: "Yes it is true that some comments bother, I am here 100% and I do not know what people may be thinking to say according to what things. It's hard for me and my family to hear that I do not feel the team, that hurts a lot. If I had to leave for anything, it would never have been for the clause and with full agreement with the club, I would not leave the team hanging. "
On the next commitment to Barcelona, he said:" We are going without fear. We are already preparing things to stop. If we do things like in the first round match we can scratch something there. This league is very even, there are many teams that give scares to the big ones. We can do it too. "
Photos from as.com