The most expensive Villarreal is the worst in its history in Primera
The club, which has dispensed with the services of Luis García after 49 days on the bench, has a budget of 136 million and invested more than 70 in signings last summer.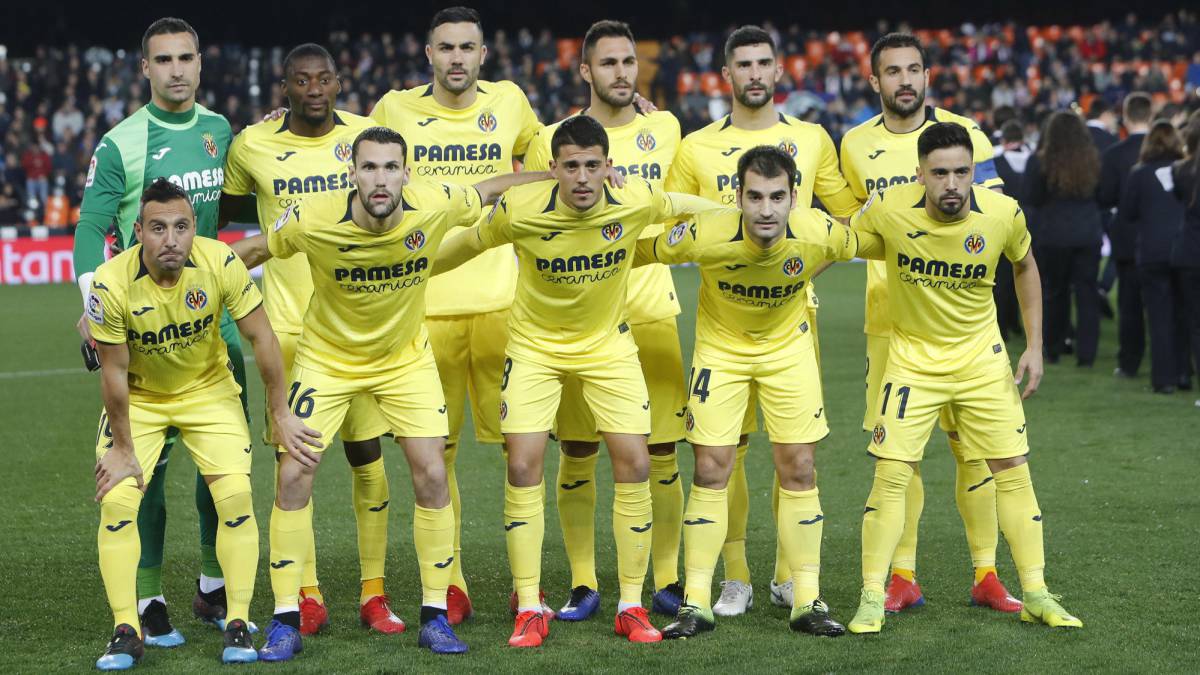 The Villarreal CF recognized this month of December budget of 136 million euros, which surpassed any other of the previous campaigns. With an investment of first level in signings of almost 70 million, with the arrival of the most expensive signings in history: 20 million Gerard Moreno, 18 Toko Ekambi or the 30 million invested in three players such as Funes Mori, Vicente Iborra or Santi Cáseres.A season in which one began with European aspirations and that right now the team is involved in what is its worst crisis, with a clear candidacy to the descent. The dismissal of Luis García occurs after not having won the team in the League after the arrival of the new coach.
1: The team does not win and above all does not do it at home:
See what the team evidenced in numbers, one sees that Villarreal has a big problem with the victories and, above all, with victories at home. Since today is a single victory of eleven games, which is its worst record in its history. That is undoubtedly the most serious problem, of a team that is not capable of competing at home, which was previously its strongest support. But is that in the 31 parties that have played this season have won only six, which are divided into: three league games, one in the Cup and two in Europe. And they have also tied 15 games and have lost ten matches, which without a doubt are many matches without winning. This is the Villarreal that has won fewer games in the last decade at this point, even worse than the one that ended up falling in 11-12. A team that adds 20% of victories, 48% of draws and 32% of defeats.
2: A queue in defense:
A it adds the ease with which rivals score goals, since of only in 10 of the 31 official matches they have managed to keep a clean sheet.Also in 15 of those 31 matches the rivals have been able to score two or three goals per game. A bleeding that makes the numbers of previous campaigns are almost half of the goals received, which makes it very difficult to maintain a competitive level. This Villarreal has 39 goals against in 31 games, which means he has an average of 1.2 goals against each game. You just have to see that in the majority of the season the average goal has always been under the goal against, with an average of 0.8 goals received.
3: Do not know what you play:
One of the big problems of the team this season is that he does not know the idea of a game, since he started with a game approach that did not materialize and generated doubts. Now it seems to look for a different way than they do not know how to play or it is costing them a lot to adapt to it. After the idea of a cheerful and blatant game team, with a rhombus system and attack game of Calleja that did not catch on; it happened with Luis Garcíaa to look for a more compact and safe line, but that also does not curdle.
4: The engine room is shattered:
El Villareal has always been a team that had a half of the field that made them a solid team, a recognizable team Names like those of Bruno, Rodri or Trigueros, were vital pieces that today are not or are very far from their level. The departure of Rodri has been a stick and a very hard blow, while the return of Bruno is another big problem for the team. To this the injury of Trigueros adds, that has not allowed him to play with normality. The arrival of Iborra is the great hope for the team, but it is certainly difficult to change this dynamic.
5: There is no real leader:
The team has no referees, without Captain Bruno, and with Cazorla as the only player of weight, the team does not have players who put character. Some for young people, others for not playing, and some for their profile, leave the team orphan gallons. Solo Asenjo, Costa or Bacca, seem to have a certain personality in times of difficulty.
6: A team that did not expect to be under and that does not know how to live in that situation:
Other of the big problems is that this was not a team made for this and that also has a player profile with little character, which makes ester overcome in these times of crisis. Unlike their rivals, the players of Villarreal being down blocks them and makes them very nervous.
7: The hard core is not right
Villarreal sustained the base of his team in a group of players who had been his backbone , its hard core. Players like Asenjo, Mario, Víctor Ruiz, Jaume Costa, Trigueros, Bruno or Fornals, were the players of the house and those who always maintained the regularity and level. Today not tin well, do not give the level that made them maintainr the competitive level.
8: Very little contribution of the signings:
From the players who have come to reinforce the team, there is no player that today certify the investment made. Ni Gerard Moreno, without a goal; ni Ekambi, without real imbalance; Bacca does not play and he is not given confidence; Layún disappeared in combat; Pedraza is not that of the Alavés and it is not given continuity; Fire does not contribute and is far from being at a good level; Cameras from more to less, now it does not play; Iborra has just arrived; and Cazorla with 34 years would be the best of the team.
Photos from as.com