The Feyenoord makes 6 to Ajax two weeks of Real Madrid
Those of Erik ten Hag received an overwhelming win in the field of the third and they move away to 5 points of the leader. The visit of Real Madrid, in just two weeks.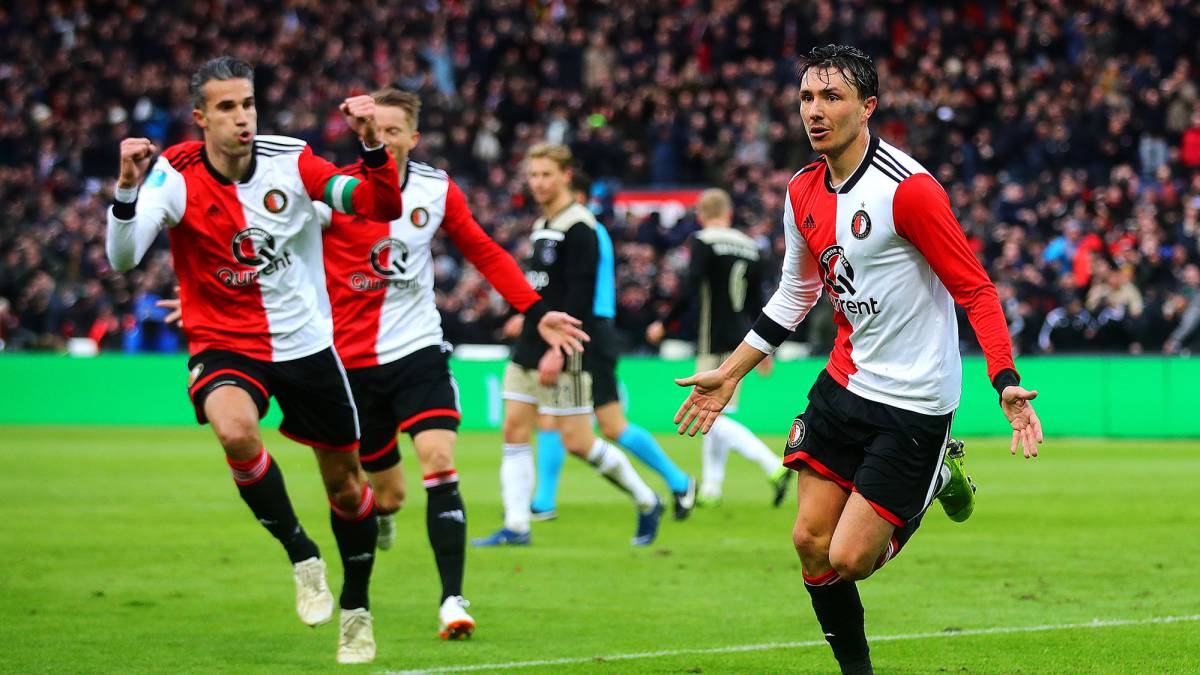 Ajax received a severe correction from Feyenoord, third place in the Dutch Eredivise. Erik ten Hag's team showed their worst version of the season just two weeks before the Champions League game against Real Madrid.
The Ajax was ahead very soon thanks to a goal from Schone, the afternoon seemed pleasant , but quickly turn into tragedy. The Feyenoord, far from shrinking, activated an vendaval offensive that erased his rival from the field.
Toornstra and Berghuis, in just fifteen minutes, turned the score in favor of the premises. Ajax was not intimidated and went on the attack, managing to tie the contest thanks to the goal of Ziyech, who picked up a ball after multiple rebounds to score from inside the area. The match seemed balanced, but the striker Robin van Persie appeared on the scene to return to overtake Feyenoord just before the break.
That of 'gol psychological ' made more effect than ever, because Ajax barely presented candidacy to the game in the second half. It was a Feyenoord gale. First Robin van Persie, who was reaping his particular double, later Vilhena, who did not spare at pleasure after a center from the right side, and when the wound seemed deep enough, the Moroccan arrived Ayoub to mark the final and final goal .
Ajax is placed second in the standings to 5 points of PSV, which is the leader of the Eredivise. The Feyenoord destroys the hemeroteca and its black beast: had only won once to Ajax in the last fifteen matches, and is placed third to 8 points of the second. Ajax leaves more doubts than ever, just when there are only two weeks left to receive Real Madrid in the first leg of the Champions League round of 16.
Photos from as.com