The environment of Lonzo says he does not want to go to the Pelicans and in the United States they laugh at it
According to these sources, which everyone identifies with their father, the player would prefer to go to a third team that does not have a consolidated base.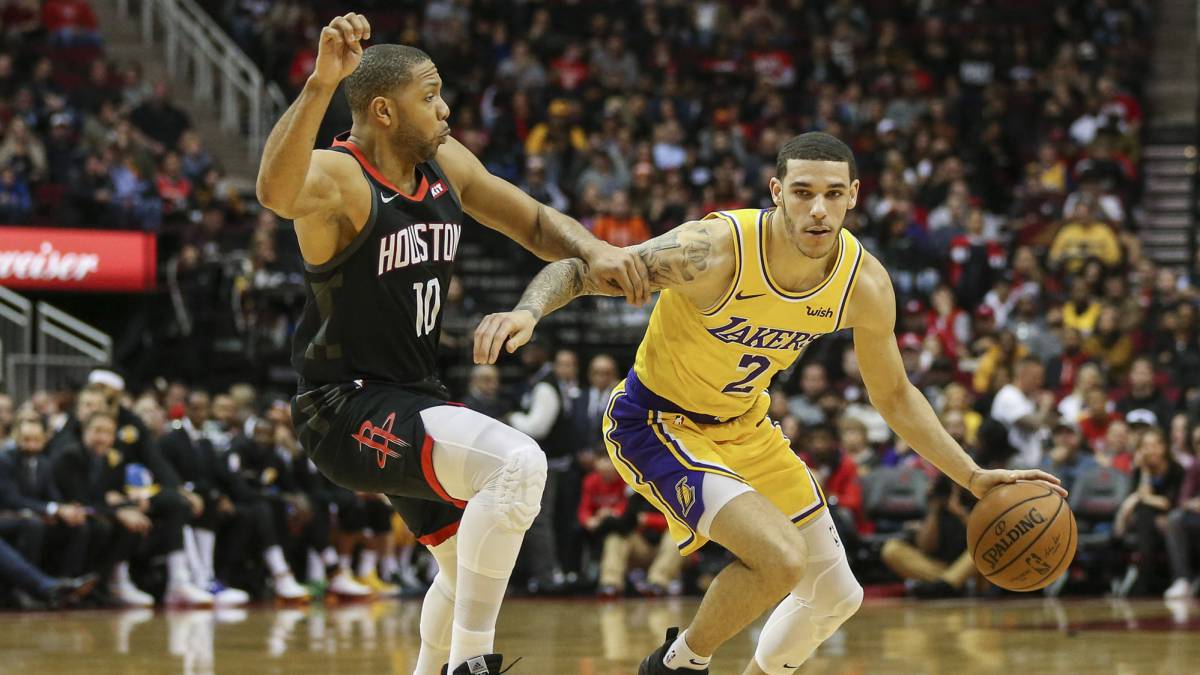 Hours after knowing that Anthony Davis wanted to leave the Pelicans, and with all eyes looking at the Lakers, Broderick Turner and Tania Ganguli, from the Los Angeles Times, explained that any offer from the Angelenos had to start with Lonzo Ball, Kyle Kuzma, Ivica Zubac and a first round of draft. That at least. With his name among the chosen ones it seems that Lonzo reacted to the news.
In the early morning Spanish Shams Charania, of The Athletic, reported that the environment of the player preferred that Lonzo finished in a third team where there was not a base game creator with a stable holder's post. The third team is an option in case Pelicans and Lakers do not agree on their own. It would not be the first that we see or the last, but for now it does not seem that they have explored this possibility.
In any case almost everyone in United States agrees to point to the controversial father of Lonzo, LaVar Ball, as the person in charge of that statement. And from what you can see in the American press they have taken a bit of a joke for a number of reasons that what they do is leave the player and his environment in a bad place.
Jack Maloney, of CBS, writes that "Ball he has not been covered in glory precisely during his short career in the NBA and he does not seem to be in a position to make demands like this ". And about having to fight for the base position in New Orleans this is what he thinks: "It is true that they have Jrue Holiday, but he takes time in a transition to an escort role, while Elfrid Payton, Tim Frazier and Frank Jackson have played most of the minutes of game creator in New Orleans, none of those three is so good, that Ball can not compete with them, and if their environment thinks they are, that's probably a bigger problem that the simple question of whether he would own or not ".
Kurt Helin, of NBC, also has a somewhat comical opinion:" Ball's environment may think that Jrue Holiday starts from starter base, when he has played only 34% In addition, if the Pelicans transfer to Davis, you can bet they will also look for a trip to Holiday, Nikola Mirotic and other veterans to begin the reconstruction. " And it ends: "It sounds more like Ball just does not want to leave Los Angeles, I can not blame him for that, but it's something that's beyond his control." The real question is not whether Ball wants to go to New Orleans, but whether Orleans wants Ball ".
Finally Joseph Zucker, of Bleacher Report, ends with a lapidary phrase:" For the Ball family, seeing Lonzo in the Lakers was always a dream, reality, however, has intervened, and Ball should accept the fact that your time in Los Angeles could be coming to an end ".
Photos from as.com