The 40 points of a stellar Laprovittola knock down the Granca
The Argentine signed a great game in the victory of Joventut (88-75), sinking even more to Herbalife in the low zone of the classification.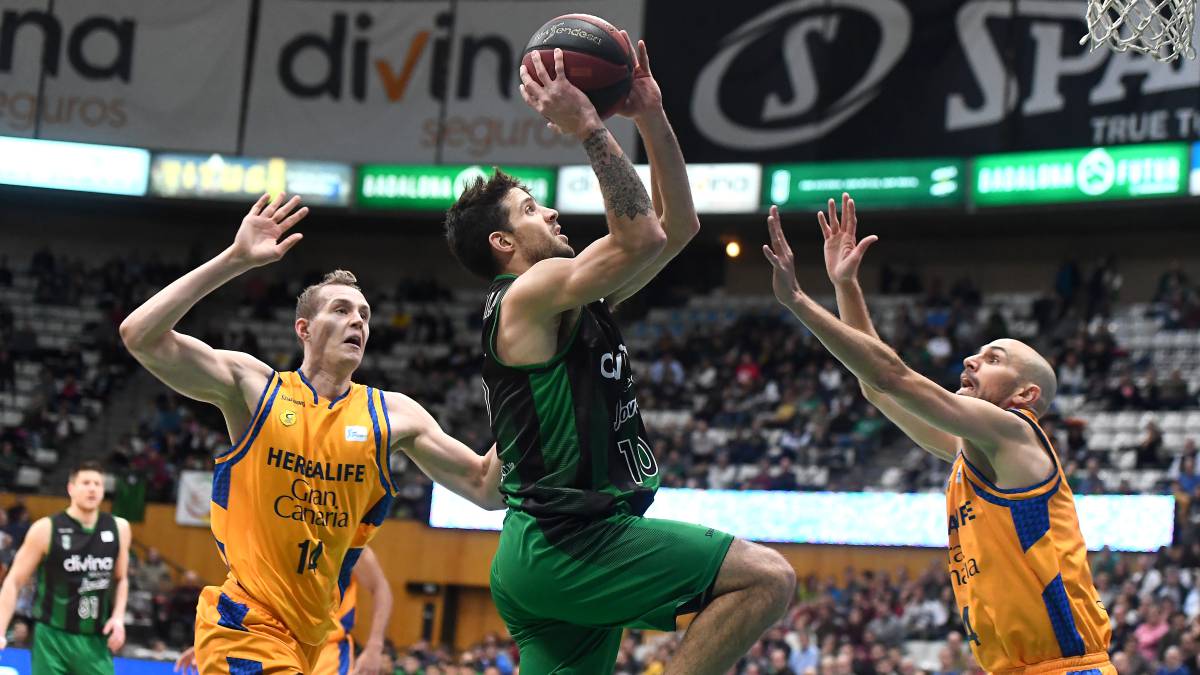 El Divina Seguros Joventut started the second round of the Endesa League with a victoria at home against Herbalife Gran Canaria (88-75) thanks to a stellar performance of the base Nico Laprovittola, which signed 40 points.
The Joventut went out to the parquet something better than Gran Canaria, thanks above all to the success of Laprovittola. The Argentinian added five points in the early stages to put his team 9-4, but a couple of good actions by Hannah and Baéz led to the reaction of Gran Canaria, which insisted until taking the lead (11-13) . The remaining two and a half minutes of the first quarter were a constant exchange of baskets, until reaching the 19-20 with which concluded the partial.
The triples marked the trend in the second period. The visitors converted three shots of three points in a row (two Oliver and one Eriksson), but the locals did not take off on the scoreboard thanks to the response from the Harangody line and twice from Laprovittola, which placed 'La Penya' 36 -33 in the absence of just under three minutes for rest. El Gran Canaria, however, closed the first half with a partial 0-6 cemented in the indoor game. The visitors added with patience from the painting to place the 36-39 with which the meeting reached the interim.
Reacted the Joventut after passing through the locker room, supported by the scoring facility of the Dawson escort and again from the base Laprovittola. Between the two they scored nine consecutive points and forced Garcia to call timeout, with 45-42 on the scoreboard and six and a half minutes of third quarter to be played. Nothing changed the Canary dead time. The Badalonian team continued with its success in the attack and managed to accumulate a partial 18-3, to get 56-45 with three and a half minutes left by the end of the third quarter. Laprovittola was the track, but Joventut pressed in defense and closed the penultimate period with a lead of nine points (62-53) .
El Gran Canaria started the last quarter ready to rinse the disadvantage and found two unsportsmanlike fouls consecutive to your favor in a minute and a half. The visitors took advantage of the inertia to get to two points (70-68), but again Laprovittola reappeared and chained eight points.
The appearance of the best green-black player was too much for Gran Canaria and spurred on his teammates. The locals they no longer gave the option to the visitors, who saw how the final section was a recital of Laprovittola. While the fans shouted 'MVP', the Argentine closed his account in 40 points and guided his team to victory by 88-75.
Photos from as.com