Solari discards Odriozola and Keylor's injury 'ascends' to Luca
The side was left out of the list against Sevilla by technical decision. Solari can not count on seven injured. Luca Zidane will be tomorrow second goalkeeper.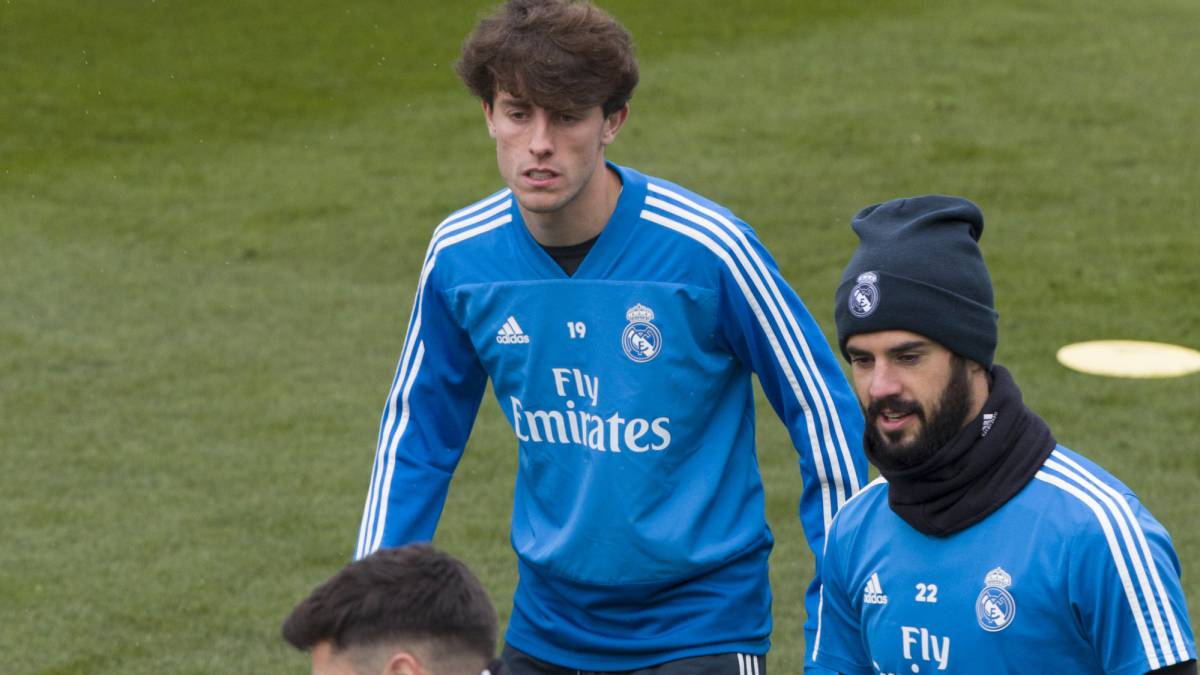 Solari recovered against Sevilla (16:15, beIN Sports) Courtois and Benzema, Odriozola discarded by technical decision and Altube (18 years), the Juvenile goalkeeper A, to cover the injury of Keylor. In total, the Argentine coach has made a list of 19 players, which do not include the injured Keylor (injury to the adductor long right leg), Kroos (break grade II in the left adductor), Mariano (irritation of the sciatic nerve), Marcos Llorente (grade II lesion in the left adductor), Bale (grade I lesion in the left soleus), Asensio (grade II muscle injury in the right rectus femoris) and Vallejo (grade II injury in the biceps femoris of his left leg) .
Keylor's injury and the transfer this week from Casilla to Leeds have made Luca ascend to second goalkeeper. The new scenario that opens to the son of Zidane is striking. Has happened to be the fifth goalkeeper of Madrid in summer and have no space to sit on the bench as an alternative. Between injuries, transfers and transfers, the white club has thinned the list of goalkeepers. Has past having overbooked before the start of the season (five: Courtois and Lunin, signed in summer, Keylor, Casilla and Luca) to be forced to pull the Juvenile to complete the list. On August 27 he lightened the goal yielding to Lunin (19 years old) to Leganés and keeping Luca in Castilla. The first team stayed with Courtois, Keylor and Casilla. The departure of the latter to Leeds makes the son of Zizou become now third goalkeeper white. But Keylor's injury drives him to be the second goalkeeper against Sevilla ...
This is the call for 19 Solari players
Porteros: Courtois, Luca and Altube.
Defensas: Carvajal, Ramos, Varane, Nacho, Marcelo and Reguilón.
Centrocampistas: Modric, Casemiro, Valverde, Brahim, Isco and Ceballos.
Detanteros: Benzema, Lucas Vázquez, Vinicius Jr. and Cristo.
Photos from as.com