Sergio: "Salvation will be above 40 points"
The coach of Real Valladolid hopes that his team does not fall "in a round trip" against Levante and trusts that his team knows "look for your balance".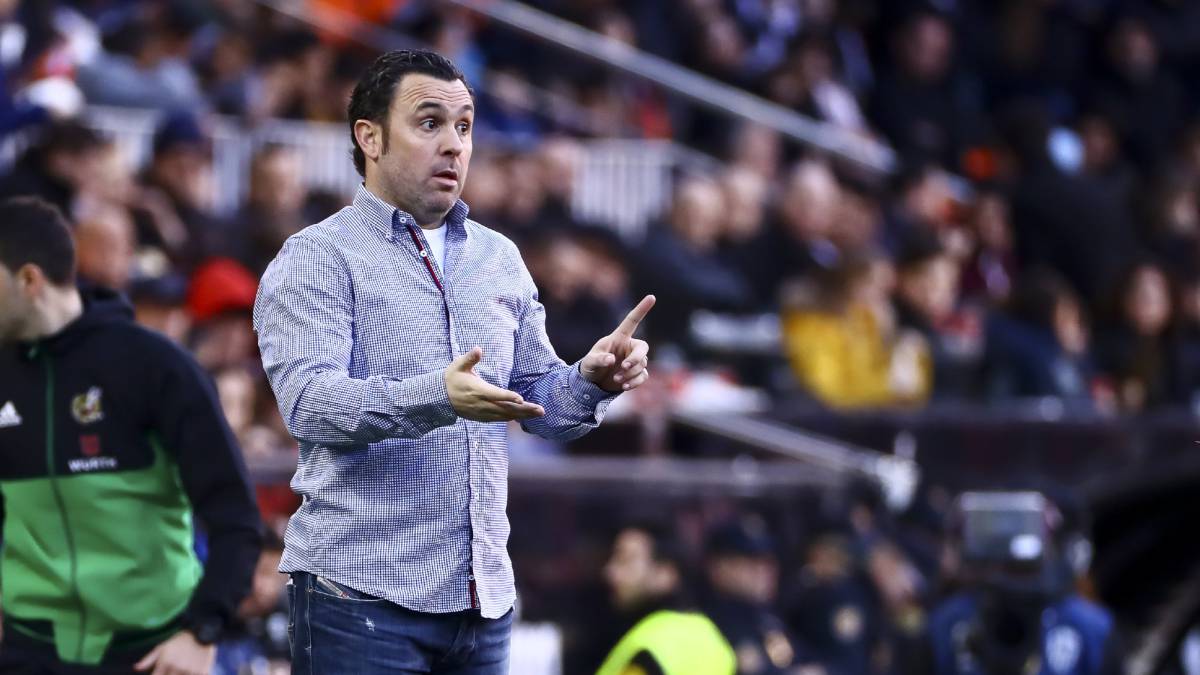 Sergio González, coach of Real Valladolid, appeared before the media before the Levante game. The technician began recognizing that Moi will start on the left side as Nacho is sanctioned and explained that "the Cup match teaches us what the road is, the need that the team has to play as often as it did. That intensity, that desire, that soul, that faith, that tension, that competitiveness that we have to have ". In that Copa match against Getafe, Míchel and Borja did not enter the list so they point to starters against the Granota team, but Mr. Pucelano did not want to confirm it.
Before the falta de gol, the options of Plano and Verde They play forwards is an option, although the coach wanted to take a cap to both Unal and Cop: " We are happy with how they are working, although it is clear that they are not right in front of goal. We have the alternatives of Green and Plane for play there. Everyone was good in the Cup, we all liked it very much. Green in the front is more comfortable because you take away from the defensive issues and can focus more on what, really, he likes to be in contact with the ball. In Cup took a step at the physical level ".
Sergio does not expect that the issue of Barca undue alignment with the Levante can affect the Valencian team:" Paco said, are things of office. The soccer player wants to play and all that remains for the lawyers. Neither the coach nor the players are affected "and explained how he sees Levante:" I think that when Levante came here he had a way of playing. After playing here they changed a bit, putting a line of three with the long lanes, with Toño and Jason giving them a lot of depth. Morales of second tip gives them a lot of goal, depth and impudence. Campaign marks the rhythm of the match very well and gives them a lot of presence. It is a team that is very well worked, Paco has been working very well from the base and in the first team has given the key, players believe in him, what they do, and will be a difficult opponent. Tbe quality with the ball and without it will be a difficult, structured opponent, who will demand our best version "and recognized that" it is a team that is perhaps a bit long and that makes the matches are roundtrip and take too much risk in defense. " And against this, Sergio has it clear: "We have to look for our balance, we can not fall into that trap of two-way games. 222222 We like a more controlled match" and then sentenced: "It's going to be a very equal match ".
Starts the second round and, for the first time, will be with asymmetric calendar, a question that Sergio does not like very much:" You know that I am a classic uncle and I like more the round-trip matches in the Same order, but it's the novelty. We will see to see what is the scope. It is not the same to play against what teams at a certain time in which you have other competitions, but we can not choose "and recognized that salvation will be more expensive:" I do not know how many points will be needed to save, but I do know that they will be more than usual, but I dare not give a certain figure. We want the three points of Levante, I can not tell you if 41-42. They are going to be more points than the 36-37 that seemed to give you salvation before. It will be above 40 ".
The trainer was positive for the market:" You know that I am very optimista, to think about the bad there is always time. The club is moving, there are possibilities, there are options that are dotted, even one that is more advanced than it seems. We, waiting, waiting for the end of situations that are there "and joked, saying:" We hope you confirm before the end of January. We work in immediacy. The sooner those who come have to come, the sooner they work with us and the sooner they will give us the performance we expect. Hopefully, next week is better than two. " To enter it seems that they will have to leave as is the case of Ivi: "It is a situation in which you are working, andand nuisance, but it is one of the possibilities that you will not continue with us" .
Finally, it became to ask about the arbitration issues and the pacifying attitude that Real Valladolid has taken. Sergio explained: " We do not know what is the tactic that will work for you. If it is to make a statement, talk all the time, if it is to shout, take it with a pause or not say anything. I think that to denounce it in an educated way is the best, but that they know that it is hurting us and persistingin that what we want is the same norm for all. "
Photos from as.com