Price has the Dakar in his hand
He faces the last special one minute ahead of Quintanilla (Husqvarna). Mena is 9th and Laia aspires to an incredible 11th.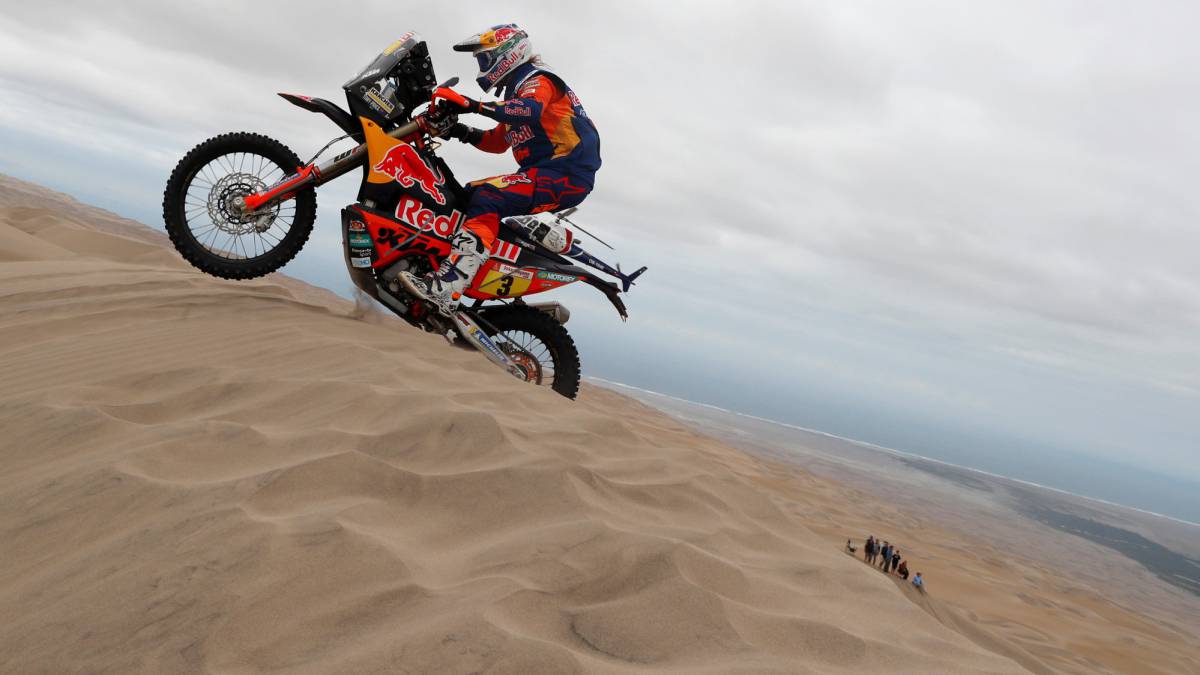 The Dakar chooses its winner and its reasons are not always explained. Pilots arrive in the desert in their peak shape, able to contain all the onslaught of their bikes in the arena, but is about to win the race one that can hardly Rest your right hand on the handlebar. Toby Price suffered a scaphoid fracture shortly before taking the start and it was an unknown even its continuity once started, but is leader of the overall classification when is only one stage, 112 kilometers timed, for the conclusion of this rally.
Stainless steel wings and capacity to suffer those of this 31-year-old Australian, winner of the Dakar in 2016, who on Wednesday was in Pisco with his direct rivals and did not separate from them. Now Pablo Quintanilla (Husqvarna) is 1:02 in the general standings and Walkner (KTM) at 6: 35. Fourth is Short, 40 minutes with the Husqvarna, everything remains in the sister brands of Austria. The penultimate stage was won by Michael Metge (Sherco) .
Because the misfortunes were fired with the rest of the manufacturers that aspired to win this Dakar. Brabec broke his engine a day earlier and Benavides caught him with chops in the roadbook, , so he got three minutes penalty. And the Frenchman Van Beveren broke the engine of his Yamaha a few kilometers from the finish, trying to get towed.
With those casualties, Oriol Mena (Hero) can consolidate the 9th in the general classification and Laia Sanz (KTM) aspires to an incredible 11º that would be his second best result of always in the Dakar after the ninth of 2015, when he arrived without physical preparation. It's like that, the Dakar chooses its titans, it's never the other way around.
ETAPA
GENERAL
Photos from as.com