Nani Roma is already second, but Al Attiyah rules the Dakar
Peterhansel failed, Carlos Sainz had many problems and Sébastien Loeb took the partial victory in the eighth stage.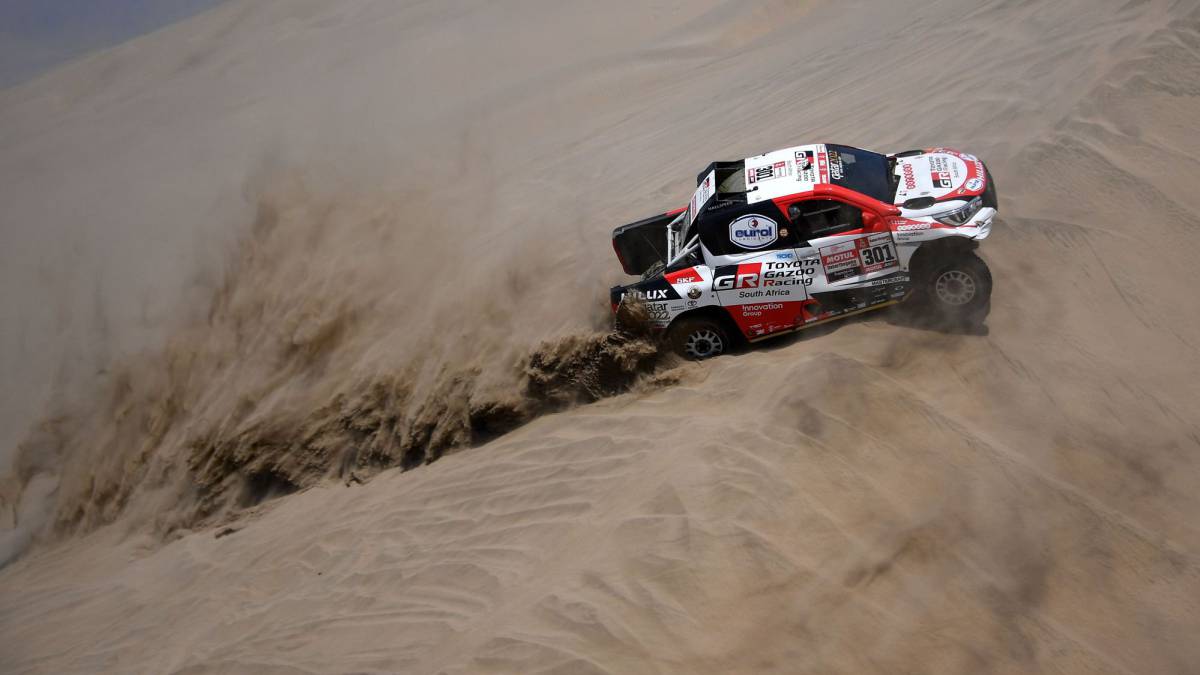 The Mini's plan was to attack, but the plans do not always go well. Looking for the tickling of Al Attiyah, Peterhansel stayed twice in the arena and assumed the error, "this time it was not the fault of the system of inflation and deflation of wheels". The Frenchman of Mini suffered between San Juan de Marcona and Pisco, in the eighth stage of this Dakar, and he left more than 25 minutes with respect to the Toyota Qatari, each day more leader and increasingly calm. Legaba between applause to the bivouac of Toyota Nasser knowing that only he can lose now this race, with two specials ahead that add 450 kilometers timed.
By behind, from the problems of others emerges a safe and accurate Nani Roma, your Mini is not the faster but the most reliable and that is why he is second in the general classification at 46 minutes of the Qatari for what may happen. "We were expecting a hard Dakar, for that we have prepared, and we continue with our strategy of stopping a little and keeping this rhythm", says
4
Who did not have anywhere near a good day was Carlos Sainz, with problems of all kinds in "one of the worst" stages he remembers. It marked good times when his JCW Buggy began to suffer in the arena, just like what happened to Despres, and finished at an hour of the best. It is not comfort, but he has won a position in the general thanks to the problems of Ten Brinke and now he is ninth, and he only needs to win a stage to reach the objective after the accident.
And a couple of hours later, in his world , like during almost all this Dakar, an unstoppable Loeb appeared to gain the stage, even leaving behind all the motorcycles when the other ten first cars had done it before. "Maybe if it was the fastest in this Dakar, but I lost time yesterday and especially on the third day for the 'roadbook', now Nasser is far, but I'll see," he explained. With his fourth partial victory in this Dakar, he is third in the general standings, 16 seconds behind Nani and a few minutes ahead of Monsieur Dakar. They, tight, waiting for the error of Nasser.
Classification of the stage 8
Classification of the General
Photos from as.com