Larrazabal arrives with options, although remote, to the final day
The Barcelona gave one more blow against Lowry in the third day in Abu Dhabi and will face the last lap with six of disadvantage, in fourth position.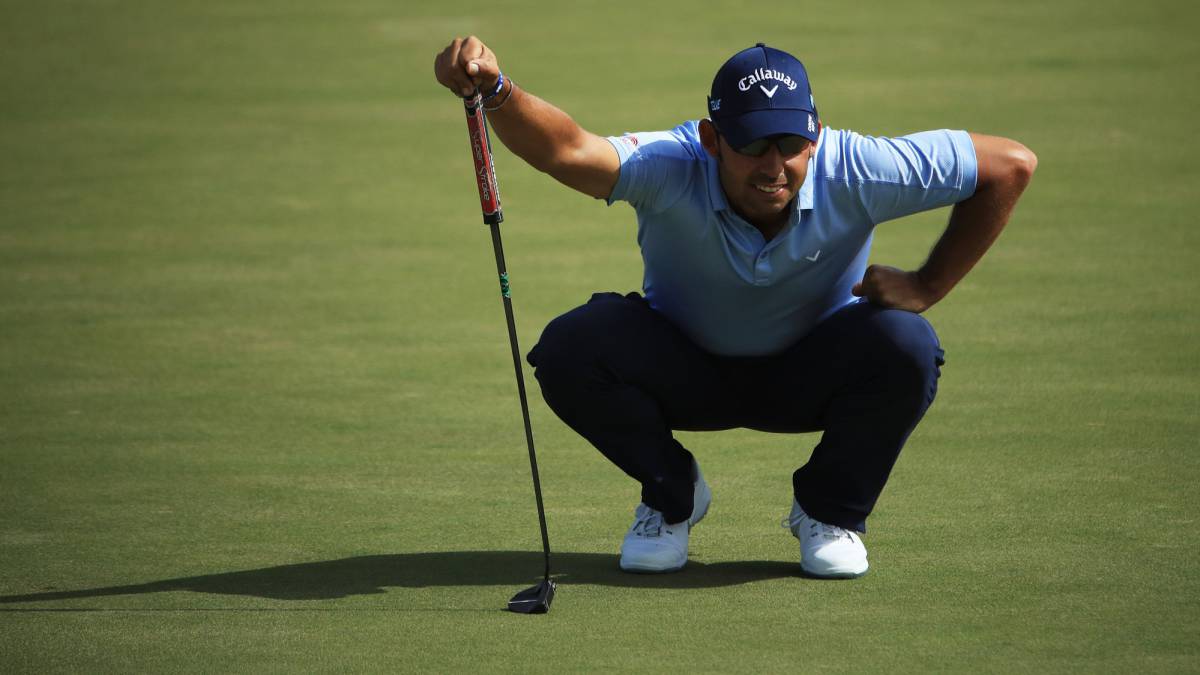 The Irish Shane Lowry, with a third card with 67 strokes (five under par), for a total of 199 (-17), increased to three impacts his lead at the Abu Dhabi golf tournament, of the European Circuit, where the Spanish Pablo Larrazabal climbed to fourth place, six behind the head.
Shane Lowry, winner of three tournaments of the European Tour, and who had started the penultimate round with just one stroke ahead of the South Africans Louis Oosthuizen and Richard Sterne , completó a good tour, with seven 'birdies' (one of them in the last today) and two' bogeys'.
In contrast, sank Oosthuizen, who went to 75 strokes (+3), while he met Sterne , with about 69. including an 'eagle' (hole 10, par 5 of 532 meters completed in 3) that leave him second solo, but three strokes from the leader.
Good third Larrazabal card, with 68 strokes ( -4), with ci nco 'birdies' and a single puncture (hole 13) . It is worth to ascend to the fourth place alone; Yes, six hits from the head. Americans Brooks Koepka and Dustin Johnson continue to go unnoticed, second and third in the world ranking, respectively.
Koepka signed a third course with 70 strokes (-2), for a total of 207 that places him in a shared ninth place. Dustin Johnson was satisfied this Friday with the pair, placing in the fortieth position, to 13 of Lowry.
- Classification, after the 3rd round:
.1. Shane Lowry (IRL) 199 (62 + 70 + 67) hits (-17)
.2. Richard Sterne (AFS) 202 (65 + 68 + 69)
.3. Ian Poulter (GBR) 204 (66 + 69 + 69)
.4. Pablo Larrazabal (ESP) 205 (65 + 72 + 68)
.5. Maximilian Kieffer (ALE) 206 (68 + 71 + 67)
. +. Thomas Pieters (BEL) 206 (67 + 70 + 69)
. +. Soren Kjeldsen (DIN) 206 (66 + 69 + 71)
. +. Scott Jamieson (ESC) 206 (69 + 66 + 71)
19. Adri Arnaus (ESP) 209 (69 + 68 + 72)
34. Rafa Cabrera Bello (ESP) 211 (68 + 71 + 72)
40. Alvaro Quirós (ESP) 212 (72 + 69 + 71)
. +. Jorge Campillo (ESP) 212 (71 + 69 + 72)
50. Andrés Romero (ARG) 213 (70 + 70 + 73)
Photos from as.com