Keisse, accused of sexual abuse in the Vuelta a San Juan
The Belgian Iljo Keisse was denounced by a waitress after posing in a somewhat obscene photo before the second stage of the Vuelta a San Juan.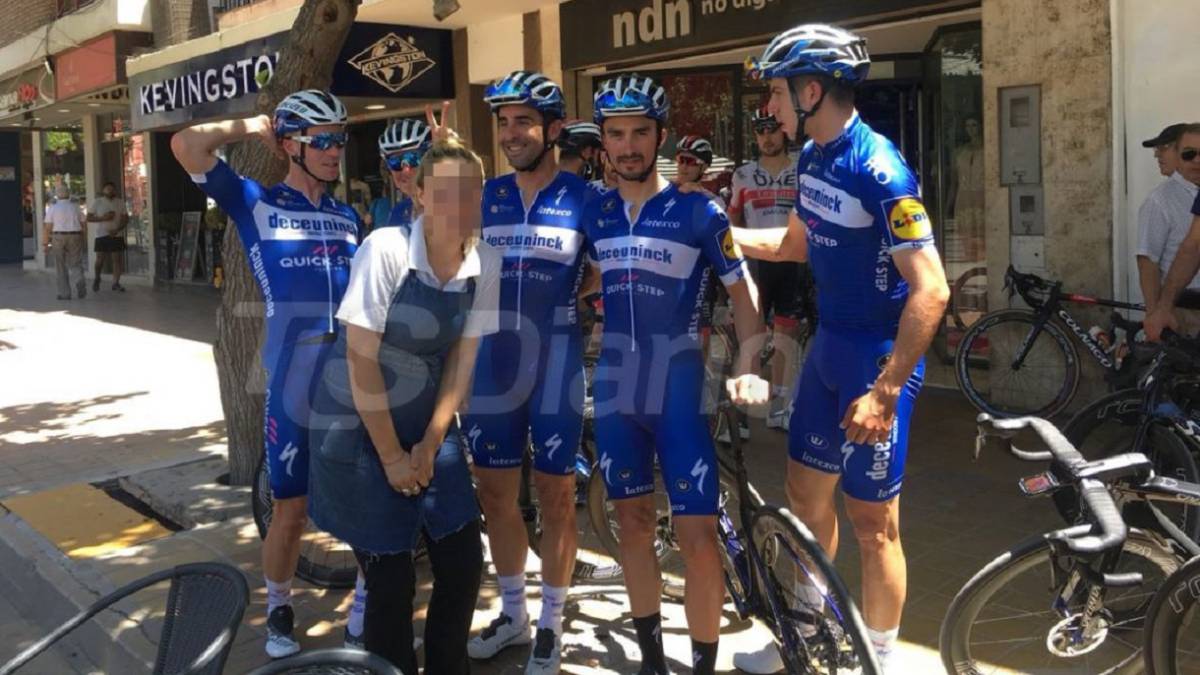 Lío in the Vuelta a San Juan for the attitude of one of the runners before the second stage with arrival in Punta Negra. The Belgian Iljo Keisse, of the Deceuninck Quick-Step, was reported for sexual abuse by a waitress after a photo appeared in which the Belgian cyclist poses obscenely after the employee.
According to local media the waitress attended to the cyclists of the Deceuninck Quick-Step before the stage and asked for a photo to show that he had been with them. "I took the picture and felt that they touched me, I thought it had been an accident and then I saw that they started to laugh." When I looked at the picture I realized that it was not an accident, but that it had been intentional ". In the photo you can see Keisse performing an obscene pose bringing her hip to the back of the waitress and with one hand on the back of the neck, while another cyclist of the team makes a victory 'V' with the fingers on the head of the girl .
"I am very angry, I was working, I asked for the photo and they disrespected me, I went to the police station, I made the report, I hope that they will punish him or get his attention. He can not come to another country to try women as if we were insignificant and without value, I regret if in your country women are treated like that, but this is Argentina and will not come here to do what they please, "the victim spat.
Photos from as.com