Jovic: to sleep in a car at the goal of Real Madrid
The Serbian debuted with 16 years in the Red Star and scored two minutes, his first salary was € 50 and a blackmailer threatened to "split his legs" ...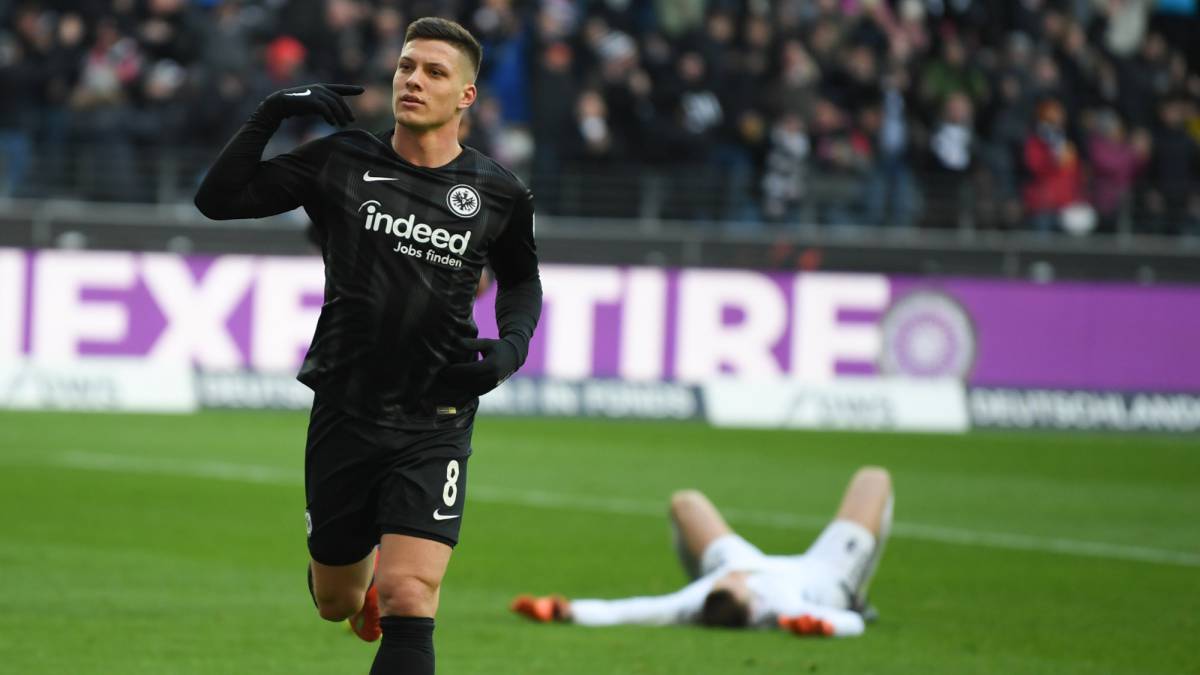 The life of Luka Jovic, the sensation of the Bundesliga that is on the radar of Real Madrid, has given for much despite being only 21 years old. His career is the product of the tireless effort of his father, Milan, to make him a soccer player. The Jovic family lived in precarious economic conditions and together they slept in the family car between party and party to save money. "Once Luka played two games in a weekend and we could not return to the village (they are originally from Batar, in Bosnia), so we parked at the door of the stadium and with some blankets and pillows slept in the back of my vehicle, yo I smoked so that the boy did not go cold ... ", remembered the father five years ago in an interview in Mozzart Sport.
Small, a team from Belgrade, 160 kilometers from his town, threw the glove having just seven years. He did the test and scored four goals. There he received his first salary: 50 euros. And another € 17 per game "to help us with travel expenses". The growth was vertiginous. He finished in the Red Star where debutó with 16 years and scored a goal at two minutes to jump to the field. It was in a 3-3 to the Vojvodina that gave the League to his team. The boy has an angel. But his progress was so fast that just after turning 18, the police had to intervene because suffered an attempt at blackmail. Two individuals threatened the family of Luka "with splitting the legs" to the front if they did not receive a significant amount of money. "Your son can only play in a wheelchair ", was the message they received. The blackmailers ended up behind bars.
World Cup and goal scoring ...
While his popularity grew in Serbia, where he was climbing in the lower at full speed (the ex-offense Paunovic took him to the European Under-19) and with 20 years played the World Cup of Russia, dressing short against Brazil. In the Benfica he let himself be devoured by the Lisbon night and Frankfurt has rescued him. In particular, Niko Kovac, the current coach of Bayern. "I owe everything to him, he made me a complete professional," Jovic said earlier in the season. The fruits are there, he scored five goals against Fortuna Düsseldorf (7-1) last October. To sleep in the back seat of a car to dazzle in Germany ... and get Madrid's attention.
Photos from as.com