Isidre Esteve: "Winning a stage now would be something wonderful"
The Catalan, 21st of the rally with the Repsol Rally Team, is a step forward next year with a leading car: "Now there are more possibilities."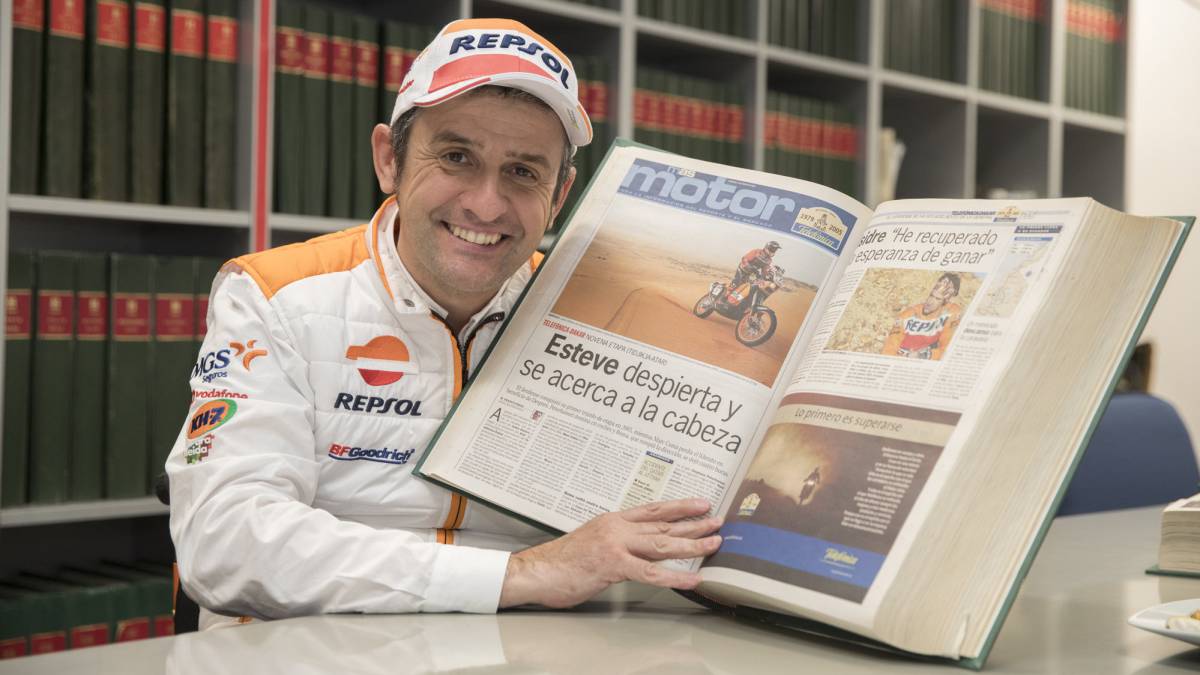 Narra Isidre Esteve without worrying how they fell "a buggy on top" of his car, with him inside, in the sixth stage of the Dakar: "We were boxed between two dunes, slowly turning the car. Juvanteny to get us out, a 'side-by-side' tried to pass through the dune next to it, gave two bell turns and braked against our car, I thought we had broken it, but Txema (Villalobos, his co-driver) He said that everything was fine. "
The 46-year-old Catalan visited the As editorial yesterday and spoke naturally about the incident and" those 50 kilometers of the Tanaka Dunes, the most difficult of all the Dakar 2019 ", as if his life, and his sports career, were not plagued by extraordinary events. It maintains a philosophy: "I will not spend a moment doing something that I do not like". In the meantime, he continues to approach the top riders on four wheels and become one of them, for what may happen in the future: "Welcome everything that has to come" .
This year he finished 21st with the Repsol Rally Team, as in 2018. His opinion on the tour is benevolent: "For me, the Dakar I have run in South America is the most difficult, there were no transition stages." ASO has taken a ten-day Dakar in Peru with good difficulty when they could have suspended the race, and that would have been worse for teams and sponsorships. " In addition, "until the last day were open classifications on motorcycles and on the podium of cars" .
Isidre visualizes the future in South America. "It's the best scenario without changing the dates, which I think should not be changed: Africa? Where? We can run a camp with 3,000 people and 30 media correspondents from around the world, but to what extent does anyone commit to guarantee security? ", he maintains, with a thesis: " It is more feasible to reestablish relations with countries near Peru than to look for a new scenario that I do not know if the insurance companies would be willing to take. "The insurer is the one who would have to give the first step before taking the Dakar to Africa. " Because "in South America there is land with Atacama in Chile, the desert of Peru and a couple of days in Argentina or Bolivia, there is the ideal Dakar, although not the most romantic" .
A that Dakar 2020 Esteve wants to arrive, finally, with a first level car. And that translates into two options: the Toyota of Overdrive or the Mini of X-Raid ... "Well we'll have to catch one of those, right?" He says jokingly, but very seriously, because his plan to achieve in 4x4 what he already did on motorcycles does not stop: "We have a well done project, we have taken the right steps, without running more than we can, but now is the time to take a little step, and that it implies more budget ". "I do not like to talk about it, but winning a stage of the Dakar in my situation would be wonderful, like having options to be in front of me. And now there are more chances of getting into a good car than a year ago," says. Mention Alonso, who looks out of the corner of the desert: "Of course I sign sharing equipment with him! And I do not think Toyota and ASO would put a lot of problems if he were to come." What he does not sign is a top-20 that would already have merit: "We can become stronger" .
Photos from as.com