Geli: "The crossing with Madrid will be excellent and attractive"
The president of Girona was excited to see his team for the first time in the quarterfinals. And he warned: "They must show that they are superior."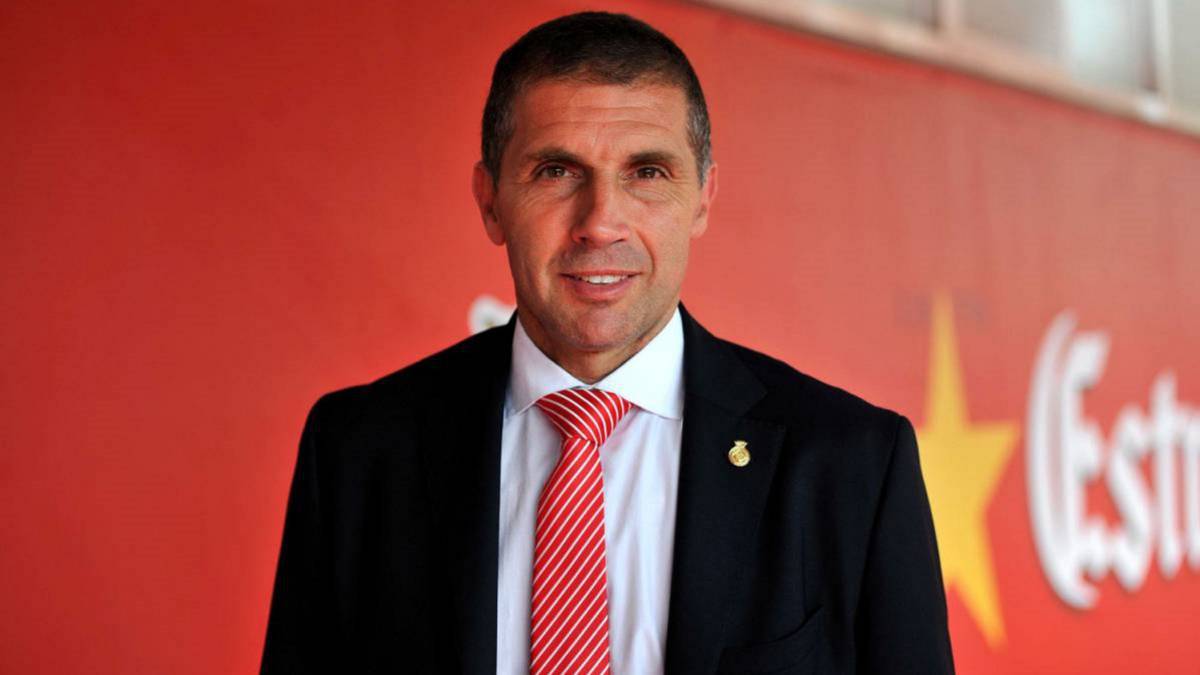 The president of Girona, Delfí Geli, has valued Friday the draw of Copa del Rey in Montilivi and explained that "we value the tie against Real Madrid in an excellent way. She is very attractive. We are facing one of the greatest teams in the world. Madrid is excellent individually and as a team, but we will continue competing as we have been doing and we have to play the tie. " The Girona club is looking forward to these quarterfinals because it is the first in their history to reach them in this competition .
Geli was happy for the rival and is that "to compete against the great is a great experience and a football party that we have to live. We hope to enjoy it and compete with a great respect for Real Madrid. It is true that they meet a few weeks with big games, not only against Barcelona and Madrid but also against Beis. All players would give money to play games like these every week, it's the best showcase and football situation you can have. It's great to be able to compete against them right now. " Centered already in this quarter-final tie against the white team, the president rojiblanco was clear: "It is of maximum difficulty. It is one of the teams with the highest quality and have European and world-wide experience in this type of tie. They are very prepared, but they will have to show that they are superior to Girona and will have to do more to pass. Our team will compete, face and do everything possible to get a good result in the first leg and face the lap well. " As happened in the last tie against Atlético, Girona will make its members pay. The second leg, which will be played the last week of January in Montilivi, is not included in the season ticket, so it will be necessary to buy tickets. However, until Monday at 12:00 the subscribers will be able to keep their seat for this game by activating the access through their card. After this period it will be necessary to buy an entry like the rest of the non-paid public. Prices range from 25 euros in Goal to 35 for Grandstand. As for the sale to the public not paid the prices are 50 in Gol, 55 in Preferred, 60 in Preferred Covered and 75 for Tribuna. Of course, "they can reserve their seat with a discount of 50 percent with respect to the public in general . We hope that our subscriber turns over because it is a prize for all to play this tie. People will respond and will be up to the moment the club lives and it will be a great party. It is a historic opportunity to see Girona in the quarterfinals. Surely people can enjoy a good game on the way back. "
As a player, Geli won two Copa del Rey (with Barcelona and Atlético de Madrid) and was questioned about what advice he would give to Girona players. He was cautious, but did not hesitate: "I'm not here to give advice to the players with the performance they give and what they show. They are very excited and will face it with the same desire they had against Atlético. We have to be the Girona, remain the same and go step by step. It is a very nice opportunity and we will have to be more alive than ever for the entity of the rival and compete as the players will do to make it difficult for Madrid ".
Photos from as.com