Cardoso loses Okay to receive Valencia
The Turkish midfielder is missing due to injury. "This is a fishing village and when there is a storm it also goes out to sea," said the Celta coach.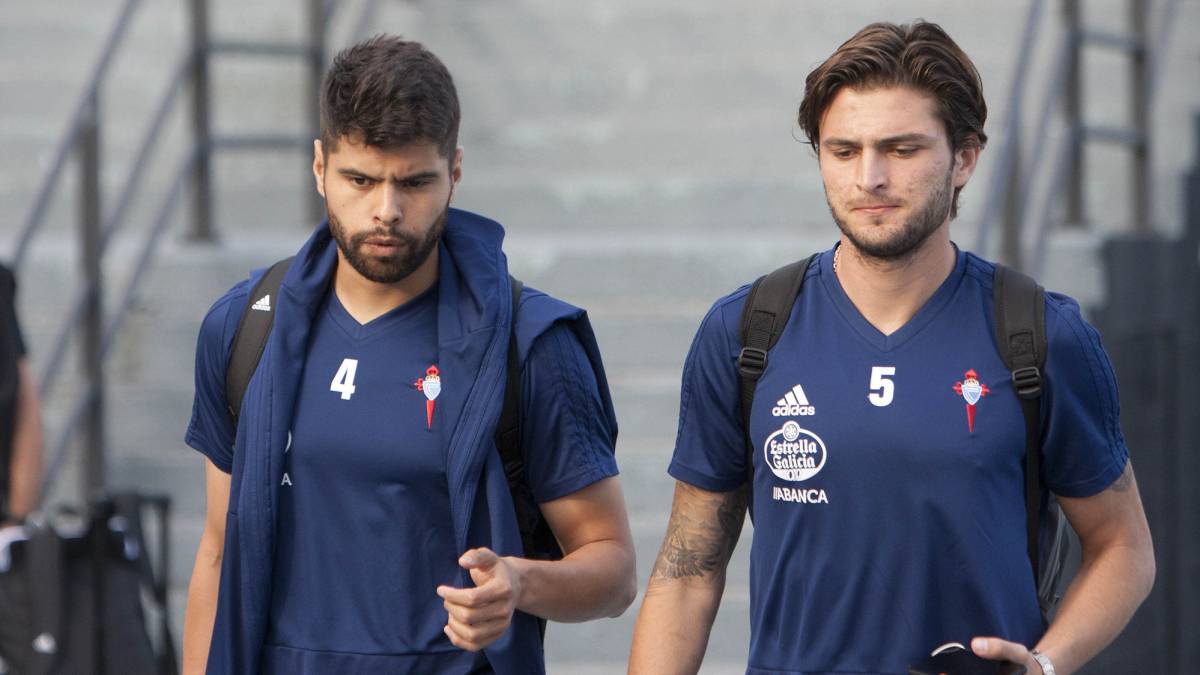 Okay Yokuslu, undisputed holder since the arrival of Miguel Cardoso, will not be against Valencia due to a th trauma on the second toe of the right foot. Confirmed the departure of the Turkish midfielder, the coach of Celta analyzed the duel this Saturday in Balaídos:
Convocatoria: "The list is composed of 19 players. They are out Robert Mazan and the injured Okay, David Costas and Iago Aspas ".
List of 19: " I understood that it was important to make this call because there are some doubts for the game. Many times you take 19 so that everyone is strong and united in the group. It's true that it's the first time I've done it here, but it's not for anything special. "
Baja de Okay: " It does not cause me much upset, we have solutions in the middle, a lot of competition. Lobotka, Jozabed, Beltrán and Jensen can act in that position and give us confidence. We also have Brais to play in the middle. We have the capacity to be competitive. The most important are those who are and these players are full of energy. They have done a very good week of work. They give me the confidence to propose the match in a positive way. "
Solutions after the defeat in Vallecas: " Today in the morning I spoke with the players and used the words of Hugo Mallo, who on Tuesday said that defending is a collective task. I think it is clear that in the last few matches we made mistakes in defense, but we did not have the level of aggressiveness that we had shown recently. You have to start there to finish the least number of times. We must be strong the moment we lose the ball, stop the attacks as much as we can and give the team time to reorganize in defense. That is done with a strong reaction after loss. You have to do it again just like before the Christmas break. Many problems are solved with a good defensive transition. You also have to understand very well when to bail ahead or remove spaces from behind. That made us a lot of damage in Vallecas after 1-2. We have to be more compact and be supportive to help the partner when he makes a mistake. "
Worry about the negative dynamics: " This is a town of fishermen, people who have to go fishing even when there is a storm at sea. I live near the beach and every day I see boats leaving. That's the attitude I want this team to have. Even in times when we are not so good, we have the ability to go out with everything to the games. It is important to understand that the first half of the championship has ended and now another championship begins. We have a long way to go. Our boats will go out to sea every day to pick up our fish. "
Descent threat: " This game we face as the first of a new championship. In the first championship we did not stay in the position we wanted, but not in descent either. Our hope is to improve in this second half. The calendar at the start of this second round is not easy. "
President's visit: " From the moment I arrived at the club I feel very strong support for the work I am doing with the team. The pressure we have to put on ourselves. We all have common and individual goals. In collective sports, things are done together. "
Fichajes:" I see that all the teams are being reinforced. I have always said that if there was any market opportunity we would be willing to do it, just as if there are players who are not happy we should sit like men and argue. It is what we are doing, but what worries me most is to make those who are here better ".
Environment around the team: " I do not feel that anything has changed. I do not read the press, I do not pay attention to what is said on social networks and when I go out on the street I do not feel anything different. The environment that has changed is that of my interior. I feel a redoubled energy to do things right. "
If I could choose, what result would you like to win at Valencia ?: " There are coaches who prefer a 5-4, but not me. What I like is winning with a clean sheet. The important thing tomorrow is to have a strong environment of support to the team to overcome the moments in which the opponent makes us suffer. I am sure that the team will make a competitive match, which is the most important thing, regardless of whether or not victory is achieved. You must feel that you have competed at the highest level. "
Photos from as.com