Laia Sanz, falls in Morocco due to a viral infection
The Spanish must remain in absolute rest for a couple of weeks and miss the appointment of the Cross-Country World.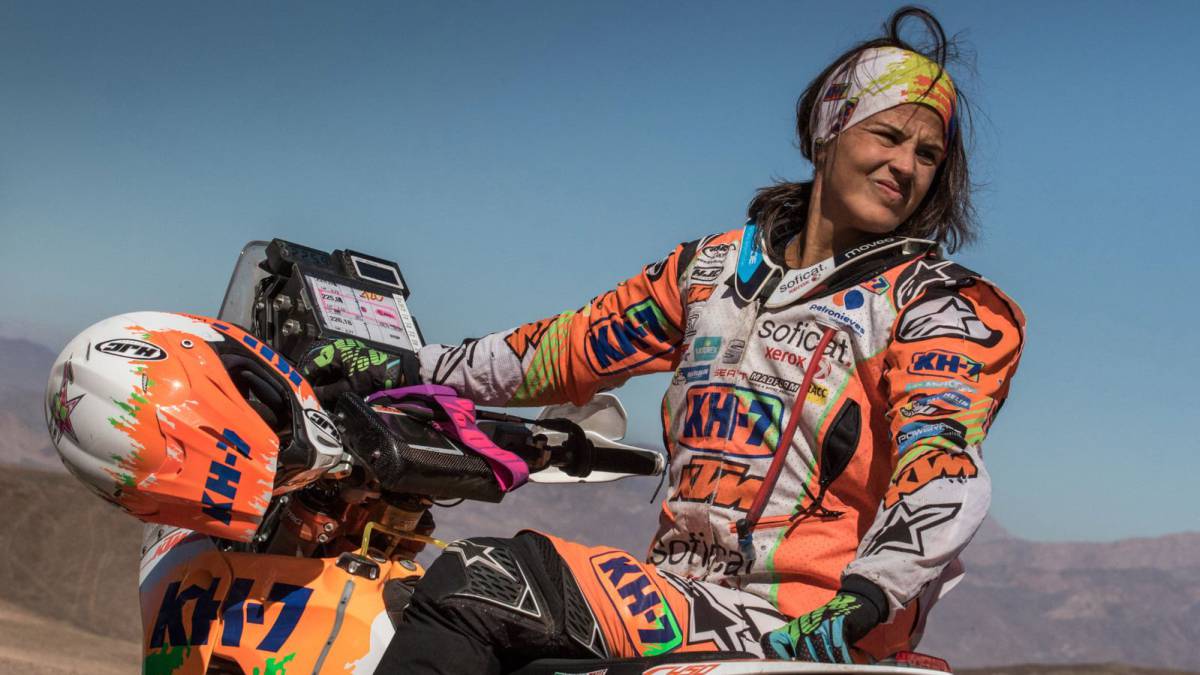 The Spanish Laia Sanz will be out of the next edition of the Rally of Morocco, scoring for the Cross-Country rally world championship, which will be held between October 4 and 9, as a result of a double virus and bacterial infection. Sanz must remain out of action for at least a couple of weeks and in absolute rest, which is why the athlete said in a press release from her team that "missing this race is a major blow, but the priority is to recover as soon as possible. to go to the Dakar with the physical conditions to the one hundred percent ".
The champion of the Dakar, thirteen times world champion of trial and five of enduro, began to have physical problems during the 'Desafío Inca' of ten days ago, which motivated his abandonment after undergoing several medical tests in Barcelona, ​​a double picture was diagnosed, "when he contracted a few months ago, an infectious mononucleosis caused by Epstein-Barr virus, that has manifested with extreme fatigue and episodes of fever, among other symptoms, and on the other hand, also suffers from Q fever, caused by a bacterium called Coxiella Brunetii, which has caused severe headaches, nausea and vomiting, "says the press release.
" For weeks I have not been 100% and I thought it was because I was overloaded with training, but in the Inca Challenge I had a very bad time and, in fact, it is the only career of my life that I have abandoned for being indisposed, "acknowledged the motorcyclist. "Many times I have competed with the flu, for example, but really this time I was not in a position Take rest and continue the antibiotic treatment until the doctors discharged me", confirmed Laia Sanz. "I know very badly to miss the Rally of Morocco, but after knowing the diagnosis and treatment, there is no choice but to stay at home," added the champion.
Photos from as.com