Ana Carrasco: "I have 14 kg more on the bike than at the beginning"
The Murcia explains the fall in results and dissatisfaction with the change of regulation after Donington: "They are decisions of Dorna."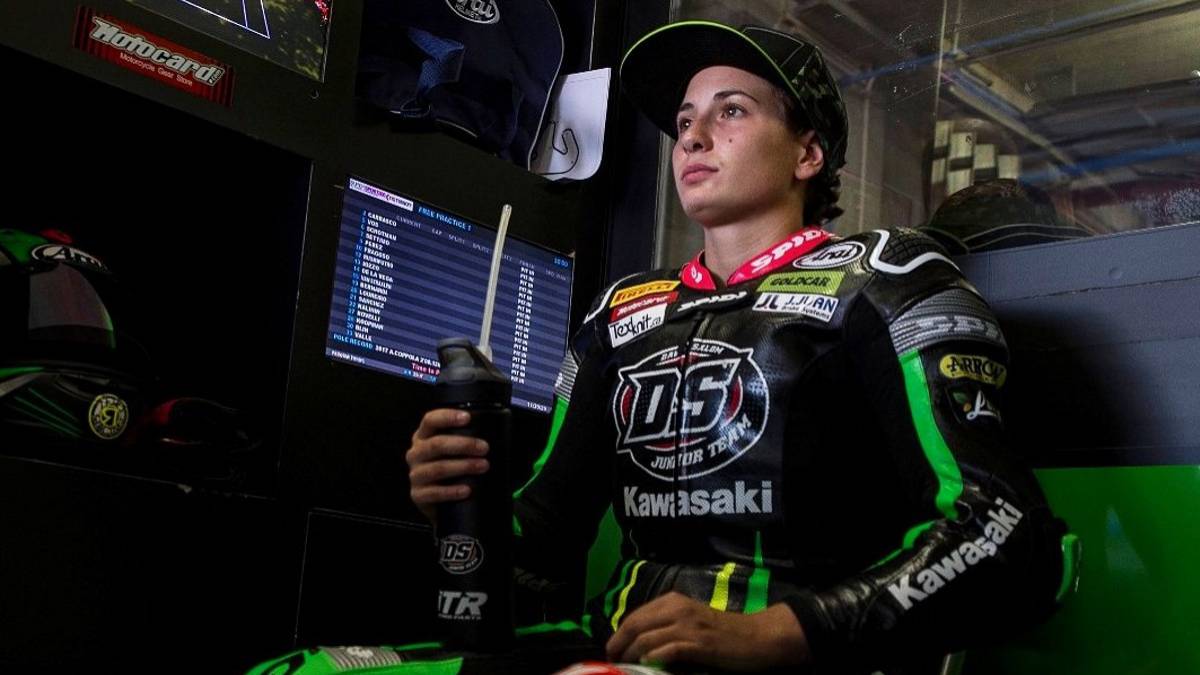 -What happened?
-We had a problem with a tire. The heater was broken and it was not up to par, but I think we are not going astray despite the result. I have more or less the line so I hope to take a step forward in the classification.
-Optimistic words, but the 20th leads directly to the concern.
-The result is a disaster, but we must see the reasons. As I say I am more or less happy because the sensations are correct and if we take that step the times will come out and we will climb many positions.
-After a spectacular start to the season, it takes four weekends with many problems. How do you explain this?
-The regulation has changed after Donington and now I have fourteen kilos more on the bike than at the beginning of the year. Finding the set-up is more difficult because the weight makes the bike work in a very different way. The distribution of weights creates problems that are difficult to solve. I'm trying to change my driving and the team works hard. What happened is that.
-What is the change and why does it affect you so much?
-They made an average between all the pilots and some have removed weight and others we have added a lot. I am the third who weighs less so I am the third most harmed. They are decisions that Dorna has made and I do not agree, but it is what there is.
-Weights and changes aside, do you face this race in any special way?
-The preparation has been the same and I do not feel any more pressure . I have no obligation to win even though I know it's a great opportunity. Many external factors influence and depending on myself gives me confidence. We will do what we can in the race.
-The opportunity that speaks is historical. Do you feel the breath of all the people who expect to see the first female individual champion of a FIM World Cup?
-I appreciate so much support and it's an extra motivation. You have to believe until the end and when we cross the finish line we will see if it has been possible.
-Win the title or do not know that there are many girls who want to be a pilot having Ana Carrasco as a reference. I imagine it's a huge illusion, right?
-Of course, it's a pride. If with what I do I can open the doors in the future to more women would be fantastic. Make it more normal to see more girls competing in the World Cup and that the road to get here is a little easier for others.
Photos from as.com