The electric kart aspires to be an Olympic sport in Paris 2024
Massa commands an FIA project so that the engine is present at the Games. In October they will make exhibitions at the JJ OO de la Juventud in Argentina.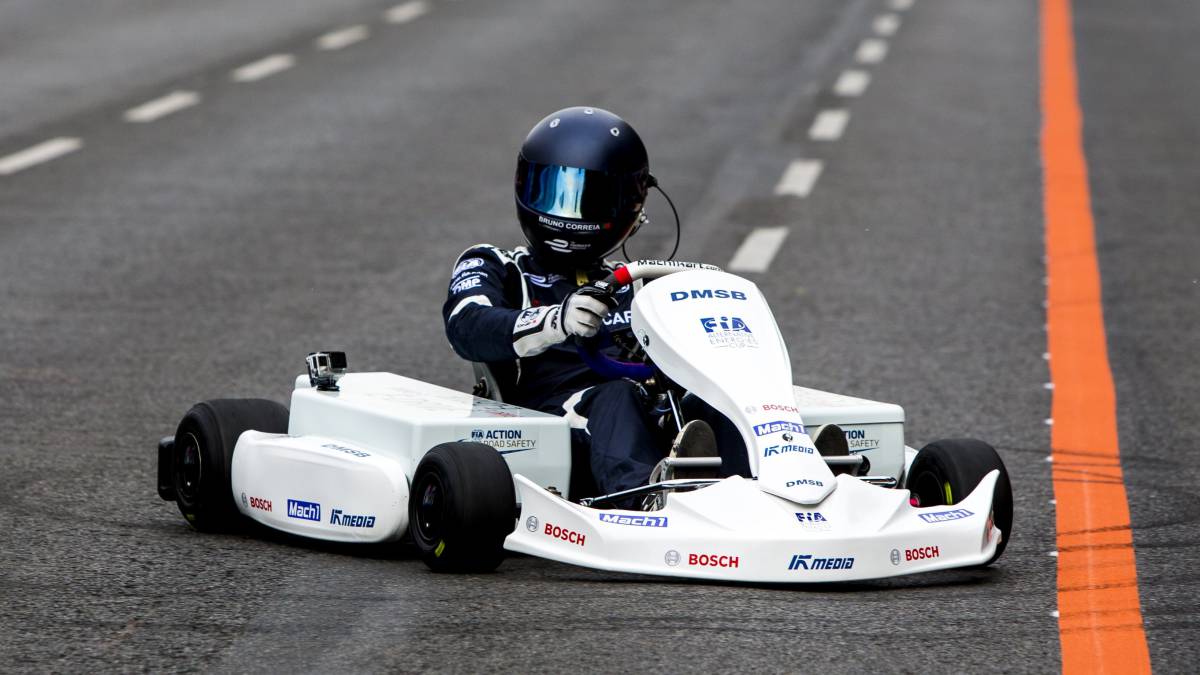 "Electric karts have just been born and there are still many things to improve, but our goal is to be one more discipline at the JJ OO in Paris in 2024." Felipe Massa, who will compete in the next edition of Formula E with the Venturi team, has taken very seriously his position as president of the FIA's karting commission and has chosen to bet on the jackpot, something that the motor world has not managed to reissue since 1900: to be present at an Olympic event. In those Games, the seconds of the modern era after Athens 1896, there were 16 tests: fourteen of cars and two of motorcycles in which the races of speed were mixed with tests of regularity and reliability.
The IOC reflected in its Olympic Charter a phrase that has stoned the attempts and that read as follows: "Sports, disciplines or events in which the performance depends essentially on mechanical propulsion are not acceptable." However, in 2007 this clause was eliminated and five years later, in the summer of 2012, and after accepting a strict anti-doping rule, FIA became part of and recognized by the International Olympic Committee.
The impediment has disappeared and is now the time to find a hole and the logical is to enter with the banner of the electric motor that represents the new technologies that help to combat climate change by reducing emissions and using energy from renewable sources at 100% .
"The kart electric test that the world is in full change and we have to lead that change ", recently affirmed the president of the FIA, Jean Todt, in the 'FIA Sport Conference' in Manila, before revealing that the electric kart will have a 'debut Olympic Games' this year as they will be present as an exhibition at the Olympic Games of the Juventud that will celebrate its third edition, from October 6 to 18, in Buenos Aires.
This quadrennial multisport event is promoted by the IOC and involves athletes from all over the world between 14 and 18 years old. The idea is to bring an exhibition in Puerto Madero, another in Palermo and finally a race in the kart track of the Argentine capital.
Photos from as.com